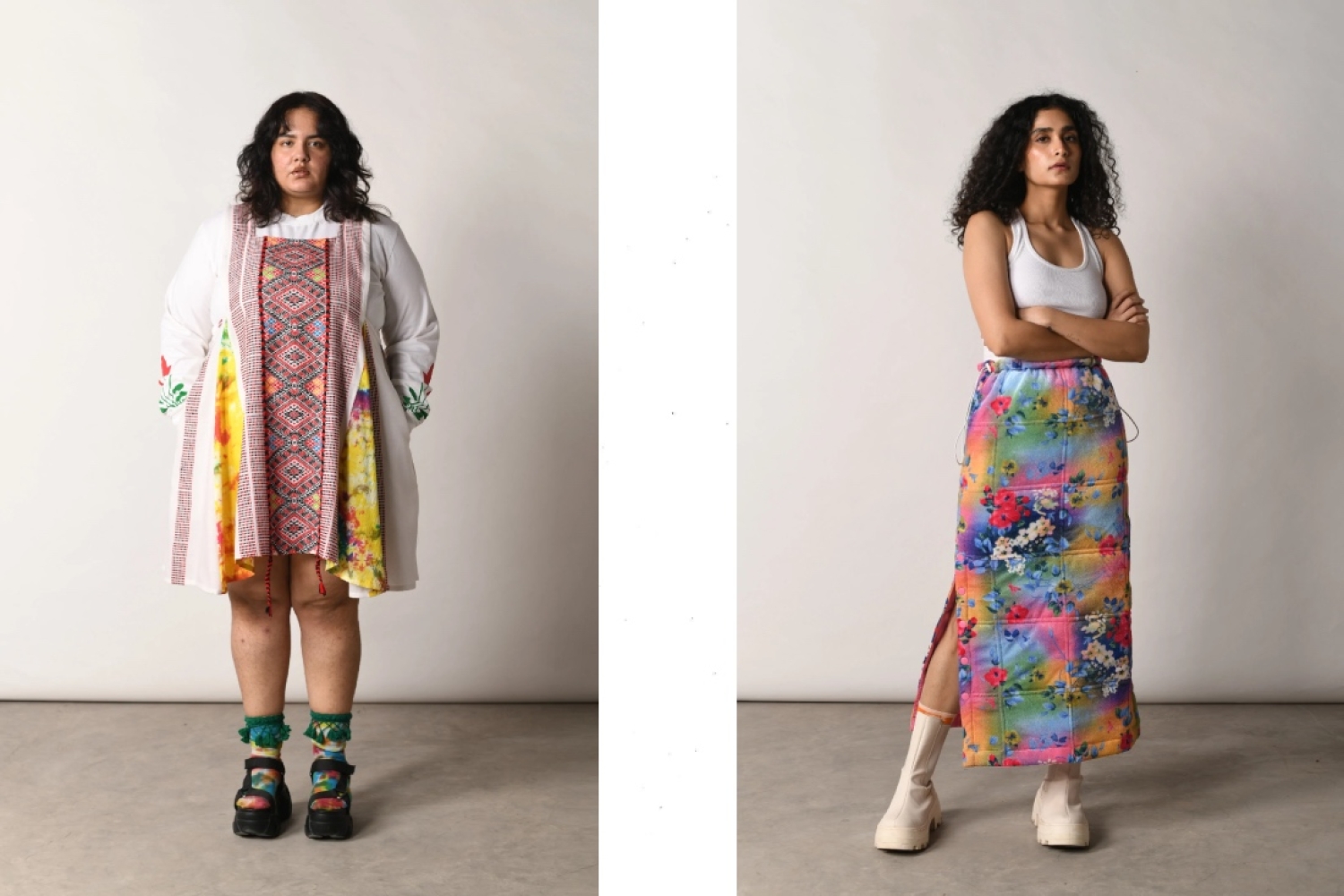 Homegrown label NorBlack NorWhite has always differentiated itself through the use of audacious Indian textiles and prints. Their new collection also boasts of utility and comfort, while maintaining the brand's signature bold aura. With the limited edition launch of their quilted jackets, as a part of the NorBlack NorWhite Art Collection, the label has fused experimental silhouettes and fabrics with utility-wear that stands tall in its vibrancy.
NBNW cites feeling cosy and joyful as their inspiration for the quilted jackets. They are crafted with locally-sourced Kambal fabrics, which were acquired over three years. These jackets are available in eclectic colours and spunky prints. As an extension to their Art Collection, NBNW has also unveiled co-ord sets made with the same fabrics. These include functional and hand quilted snap skirts, snap pants, and tote bags
Alongside the cosy Kambal collection are the brand's latest velvet pieces that promise to hug your body and cinch it. These pieces come in flattering silhouettes and pastel colours. A lot of emphasis has been placed on light cotton fabrics that are hand tie-dyed to make for dynamic pieces, like their balloon tunic, a hybrid skirt that can be detached and worn as pants, and their cargo skirt that is adjustable in its length. NBNW has also paid homage to Assamese textiles via their Eastern Horizon frocks, and complemented them with tie dye prints.
Text Nandini Chand
Date 05-12-2022