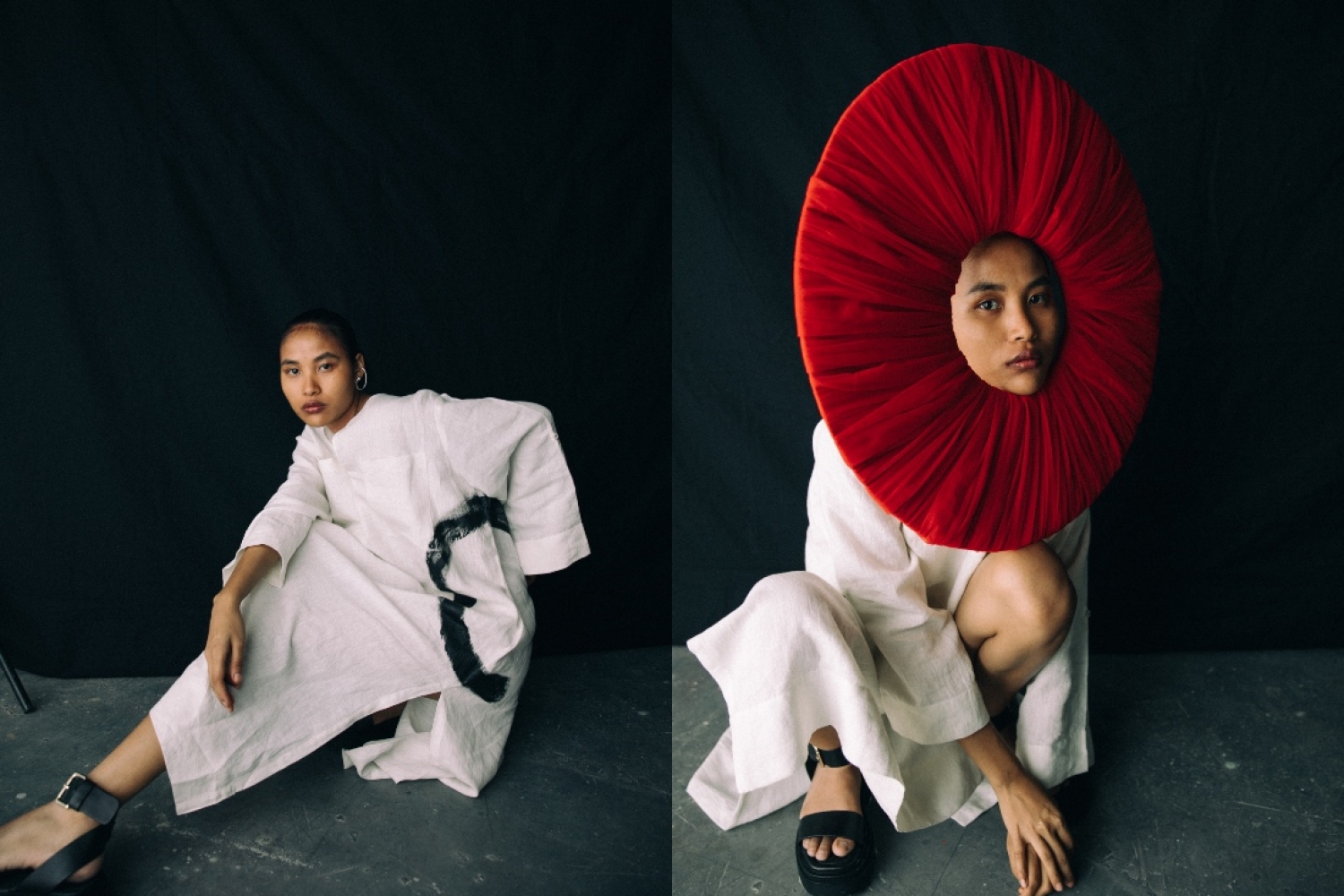 Founder of the label O'Frida, Rini Agarwal, fondly recalls her first run-in with textiles. It was after her undergraduate degree in Economics, post a rickety ride to the whimsical villages of Kutch, when she encountered the weaving of kala cotton. She tells me, 'I had always been drawn to the exuberant spirit of Kutch since my childhood. At that point, never in my wildest dreams did I think I would eventually work in collaboration with weavers from Bhujodi, creating our own textiles for O'Frida.' Thus, the label's foundation has been established upon a rather personal motivation guiding Rini's life.
Hailing from a conservative background, the designer has always felt the aching need to be free in all forms of existence and expressing herself as authentically as possible. 'The label embodies just that, Frida in spanish means to be free and it's also the name of one of my favourite painters, Frida Kahlo — she loved fiercely, was unapologetic about her art and stood by her ideals even back then,' she asserts. With the label, Rini believes this is just their beginning. They have managed to create a mothership and are ready to fly. Minimal in its aesthetic, O'Frida plays around with the classic silhouettes, to lend them a more modern look for the woman of today, who desires style with a dose of comfort.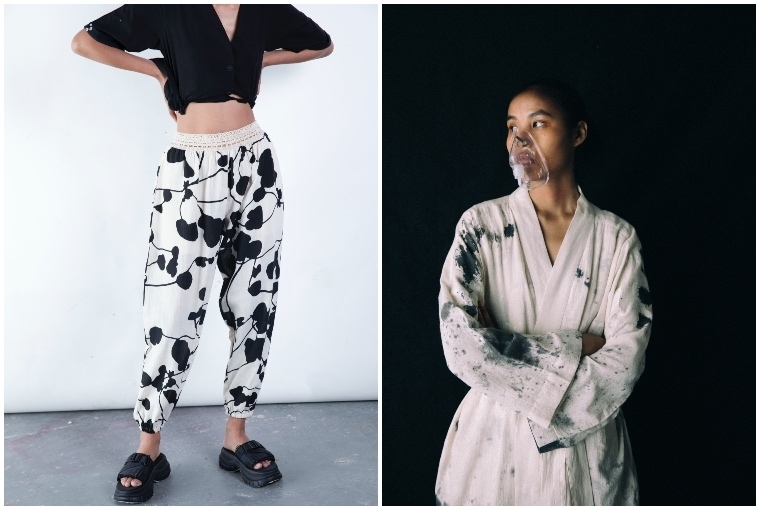 Seeking inspiration from her physical and virtual travels, aids Rini's process of designing. Apart from that, meditation and delving deeper into the practice has also helped her keep the creativity alive. As the pandemic has opened up a variety of conversations across a plethora of disciplines, including arts, geopolitics, travel, mindfulness and technology to name a few, these discussions have helped the designer tap into trends faster. She explains, 'The past year has been a strange kind of an evolution and I hope this comes across with our upcoming edits. The main intent is to also keep our artisanal ethos intact as we delve into new designs.'
When it comes to Rini's process, nothing is rigid. It all begins with dreaming. She categorically dislikes the discourse that places emphasis on the idea of productivity. She breaks down her idiosyncratic idea further, 'for me, doing nothing at all, which the pandemic has facilitated in a certain sense, leads to this infinite void, and further to fresher ideas.' When it comes to the technicality of things, she begins with creative visualisation using sketches, mood boards, different kinds of concepts, followed by colour palette selections, textile swatch developments, and finally, samples. The bottom line remains that when it comes to O'Frida's sartorial offering, Rini's vision to explore her creativity plays a huge hand.
A firm believer in dreaming one's life away, she also works extremely hard to make things happen. The label's modern garments are further infused with tradition, incorporating a variety of crafts, since the founder believes in exploring as many as possible. As a young studio, she also maintains how vital it is for them to make errors and discoveries, before finally finding their consistent design language. Fashion for Rini is extremely personal, an extension of one's identity and a tool that helps them give back to society. Especially now, fashion should be something with a purpose. We're all unique in our ways, fashion should similarly be nothing short of wearable art. It should be able to constantly create space for something new and should care for not only the consumers but also the creators equally,' she says. Essentially, her beliefs support the fashion of now to be a community driven process.
Extremely grateful for being able to stay afloat and meet all their expenses through the first wave, Rini grimly tells me how the second wave has turned out to be daunting and extremely challenging for the team, but she is hopeful that they will sail through. With a gender fluid clothing line on the cards for the future, the designer animatedly gives peak into a few ideas floating in her head, that include a hand-painted capsule collection. Created and curated mostly for art collectors, in collaboration with artisans pan-India, she is taking her time for this upcoming endeavour.
Text Unnati Saini
Date 09-08-2021