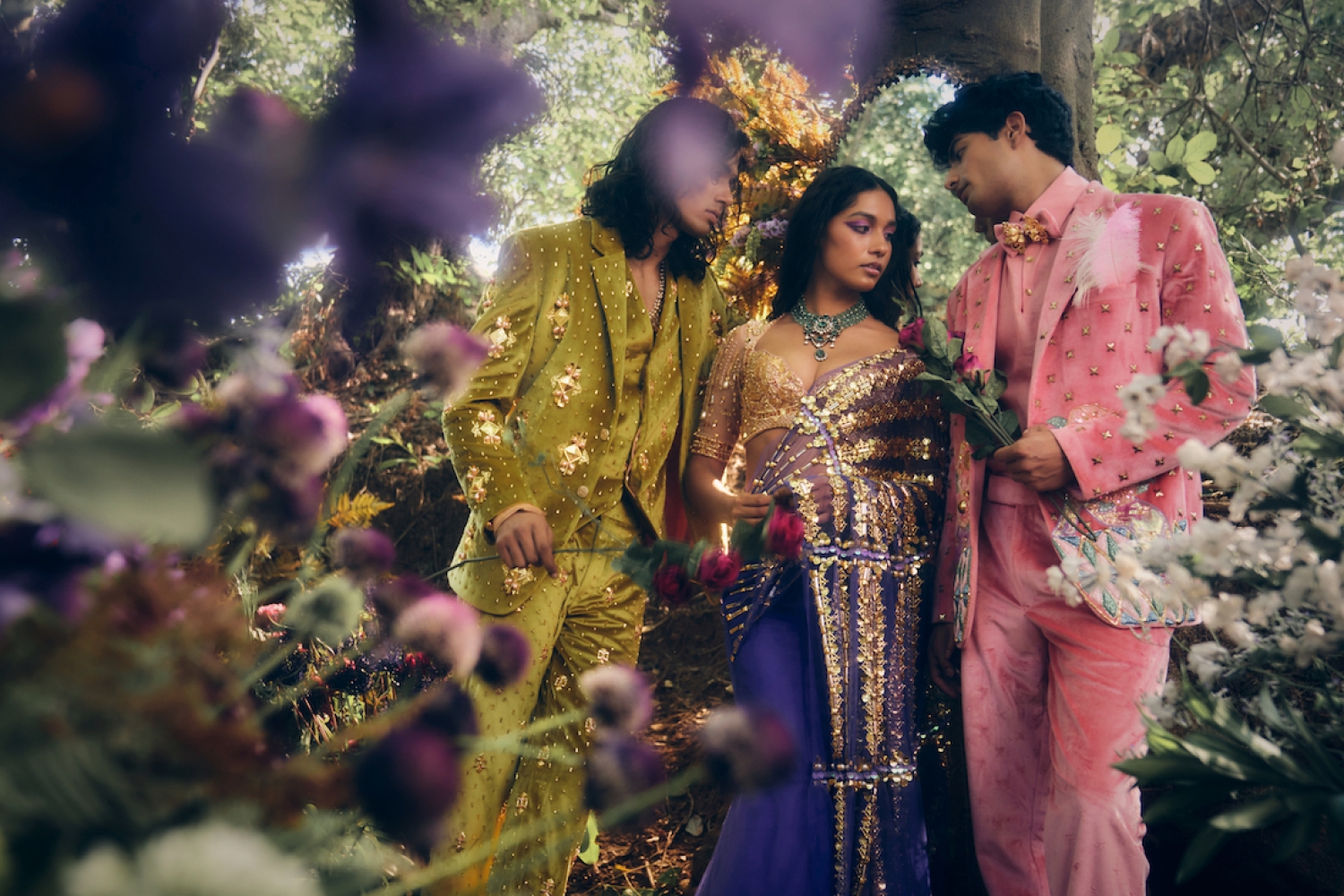 Papa Don't Preach: Ballad of the Bride
Dreamy and dramatic. Papa Don't Preach tantalise with their new collection, Ballad of the Bride, that is theatrical, and set in a realm that encapsulates the blissful feeling of falling in love — it is as dizzying as it is enchanting. As CEO and founder Shubhika Sharma describes, the new Papa Don't Preach bride is the present moment with multitudes. She is not "her mother, her best friend, or the girl next door". This bride is unapologetic and fierce.
This collection also debuts the bride's counterpart — the Papa Don't Preach groom. With menswear that matches and delicately intertwines with the bridal pieces in classic reds, vibrant greens, cerulean blues, and the label's signature pastels, Papa Don't Preach effectively blends ritualistic marital elements with a fresh twist. The pieces feature motifs that include cats, butterflies and celestial beings that spell out softness and a primal wilderness.
The collection also incorporates accessories that include luxurious bags and bridal heels, made using upcycled remnants from the bridal outfits. These are completed by twenty-five pieces of bridal jewellery which are gold plated and adorned with rose quartz cabochon, ruby-tinted stones and colourful gems that steal the show and complete the look.
Words Nandini Chand
Date 04-01-23