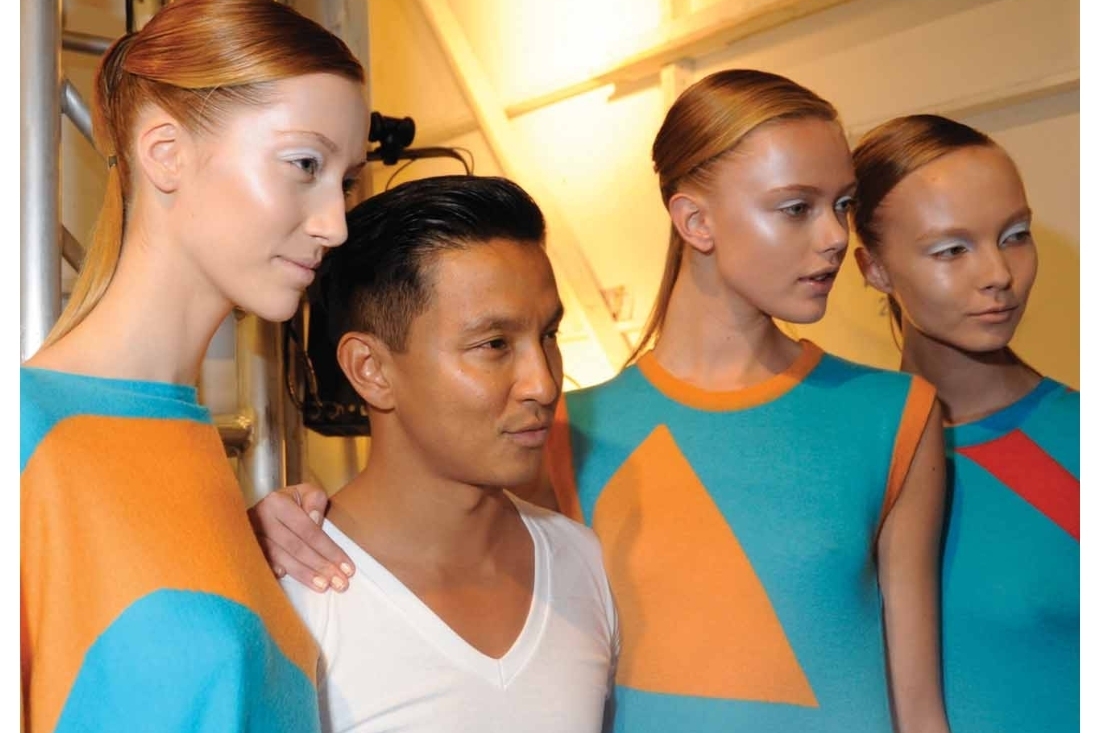 Prabal Gurung: From The 15 Year Platform Archive
Dynamic, versatile and a supremely gifted individual who has brought talent and creativity to the fashion world on an international stage. Indian culture, history and influence plays a significant part in his world. He has taken fashion forward and hints of Indian-ness are seen through his designs, aesthetic and creations. He is associated with A-listers, acknowledged by the political circle and applauded by the fashion fraternity for the vision, the labels and the ability to progress year after year. Not only does he push boundaries but manages to fuse contemporary style with traditional influences and continue to lead, inspire and innovate...In conversation with the designer Prabal Gurung:
What role do your roots, foundation and culture play in your work and creativity?
It is inevitable that my travels, experiences and roots have a lasting and profound influence on my designs and my overall design aesthetic. I often think back to my younger days in Nepal and the way I would try to put my mark on a t-shirt or a pair of sneakers. Those were the formative years and Nepal was a beautiful place to start dreaming. I'll never forget some of the colours, fabrics and just overall fashion I saw throughout the streets of India. It was so effective that to this day I experiment with unexpected colour combinations and still work with vendors in India for some of my embroidery. There is nothing that rivals their craftsmanship and detailing.
Deconstruct your aesthetic and sensibility.
I am constantly driven and inspired by strong, beautiful women seen throughout the world, whether on the pages of magazines, on the red carpet or just walking the streets. There is nothing more riveting than that effortlessly chic woman who can make a strong statement without losing who she is. I design clothing that I hope enhances a woman's personality and makes her feel even more beautiful and confident.
What has the journey of breaking into the western market been like?
Being an American designer, producing my collections in New York has been incredible. The support from within the industry, from the CFDA, the editors and buyers, to the vendors I work with has been undying. I often have to pinch myself as a reminder that it's all really happening. My hope is that my designs are unique in their own way and speak to a receptive audience across all different markets.
What's in store for the future?
I hope this is just the beginning and I intend to stick around for many more years to come. There are so many goals and accomplishments I have yet to achieve, but if in the meantime I am able to do what I love the most, which is designing, then I am a happy man. I appreciate every moment of this experience and for 2012 I just hope for more happiness and to see the brand continue its growth. I feel that the opportunities are endless and I look forward to the journey in finding the means to discovering them all.

This article was first published in our Fashion Issue of 2012. We are revisiting it now as a part of our Celebrating 15 Years of Platform Magazine series.

Text Shruti Kapur Malhotra