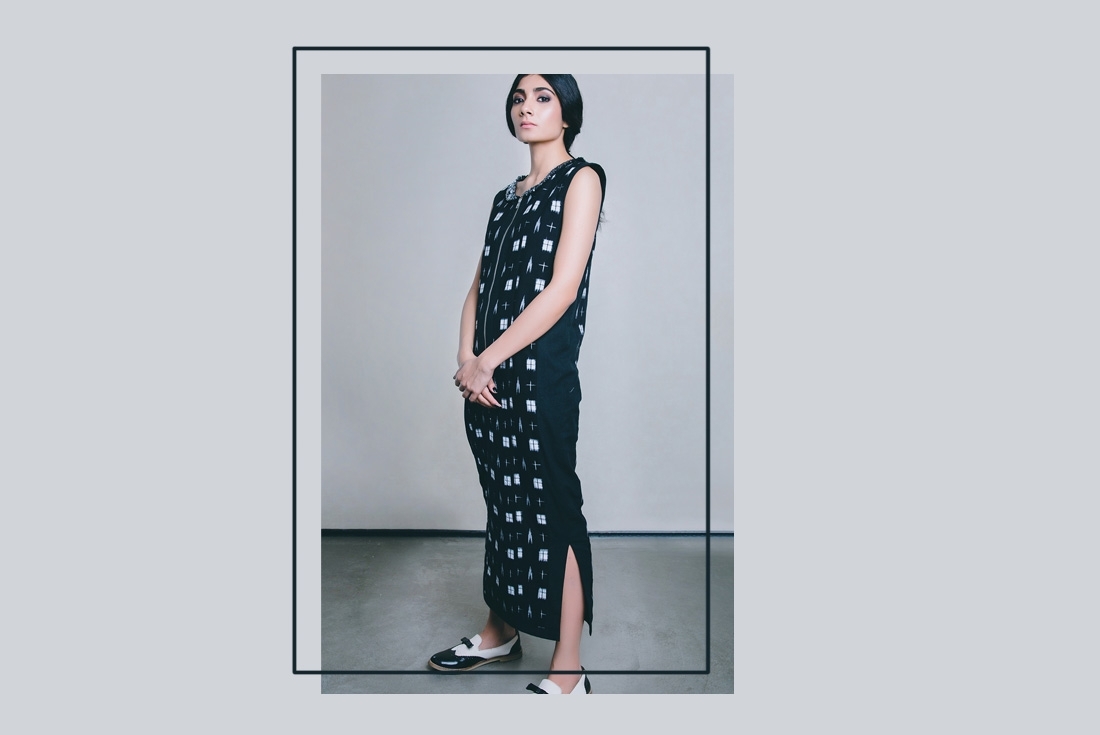 Quench | Collection: Grey Matter
Yearning to move away from the excess and the glitz that is synonymous with the larger Indian fashion space, Puja Singh Nadhani found her voice in Quench. Founded in 2015, the label has designs that are distinct in their minimal pursuit of elegance, avoiding superfluity and clutter. 'My eternal muse at Quench is the thinking woman. A little whimsical and complete in her confidence, she's not easily deterred by the things around her, yet remains sensitive towards everything. The Quench woman is not coy and is unapologetically achieving,' she says. Soon after Puja ventured into modelling, she realised that she's more at ease on the other side of the lens, toiling away to put together the ensembles than donning them. Following a major in English, she took a master's degree in Fashion Technology.

Even before she wrapped up her course, Puja landed a job with designer Sabyasachi Mukherji. The 30-year-old entrepreneur says that her stint with the celebrated designer was one of the best things to ever happen to her, and was her first stepping stone towards Quench. Handling the details of production, fashion shoots and advertisement campaigns helped Puja chisel her skills as a designer and brand strategist. 'Every day with Sabyasachi was a huge learning, and I consider him my true and only mentor. If I have a doubt about something, I would still go to him for his two cents,' she says.
For her debut collection, Grey Matter, Puja found inspiration in underground subway stations all around the world, translating them into sleek, achromatic silhouettes. Juxtaposing smooth cotton with sheer mesh, or polka-dots with ikat prints. The collection is all about bringing together seemingly disparate fabrics and textures in a play of contrasts. 'The Subways and Undergrounds of the world have their own story to tell, where the light from the coming and going of trains weave intricate textures and patterns on the black canvas of its darkness. A stark contrast to the loud boisterous surface screaming for attention, the Underground tells the story of an absolute balance of light and dark, noise and calm; of a minimal yet striking beauty. Inspired by the lights, patterns and textures of the Underground, Grey Matter is an ode to the Quench woman, though a balance of extremes in all hues of black and white.'

Her upcoming collection, The Abandoned Garden explores florals alongside stripes and solids on breezy cotton, linen and satin. Taking forth Quench's less-is-more design philosophy, this collection would see a dialogue of pop summer colours along with unpretentious, easy silhouettes. 'This year is all about having fun, making mistakes and learning from them!'

Take a look at Quench's collections here.


Text Ritupriya Basu