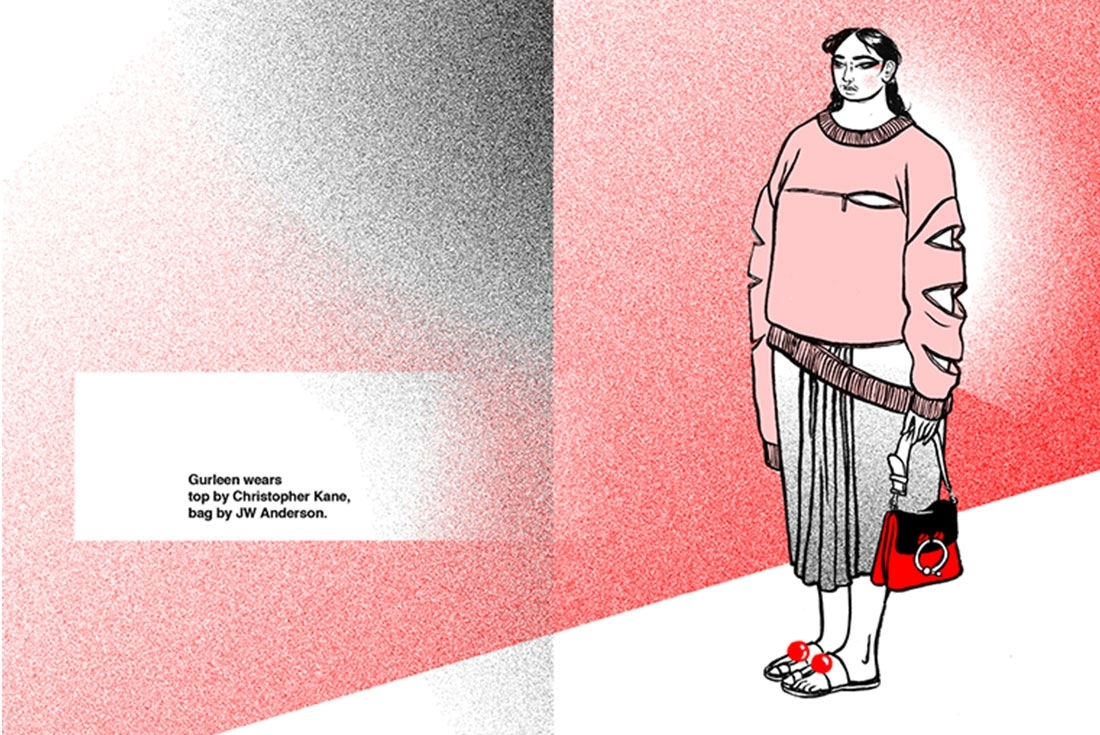 Sikh Ladies in Sick Fashion
Jasjyot Singh Hans has poured his heart and soul into the twenty, most inventive pages of Sikh Ladies in Sick Fashion. 'I call this project my humble love letter to fashion, the women I draw and the risograph,' he adds about the self-published work - a result of a decision made on a whim coupled with two whole weeks of laborious zine-making. This project is his attempt at marrying two of his utmost passions, as evident from the strikingly beautiful piece of dichromatic art. 'I like the idea of creating something small based on an idea that seems fresh and fun. I feel like that energy comes through in the final product.'

In unparalleled words, Jasjyot takes us through everything one needs to know about his latest adventure in bringing the Sikh culture a little closer to mainstream expressions of art, culture and fashion. An adventure most certainly deserving of a glance or ten.
To begin with, could you discuss the concept or idea that built Sikh Ladies in Sick Fashion?
I have been wanting to make a fashion zine for a long time now, but I needed some kind of an anchoring element for it. I was going to be a part of a Sikh show, and thought it would be cool to have the women be Sikh, wearing some of the fashion I've been following. Apart from some Sikh street style blogs, there really isn't much dialogue between Sikhs and contemporary fashion. So this became my little way of opening that up, as well as paying tribute to some boss ass Sikh women who share a penchant for fashion.

As for the production, I really wanted to design something specifically for a risograph. I like having an element of printmaking in my small books because it makes them feel more special. Riso printing also seems to be the hot thing of the moment in indie/small press world. So I wanted the final zine to be riso printed in two colours.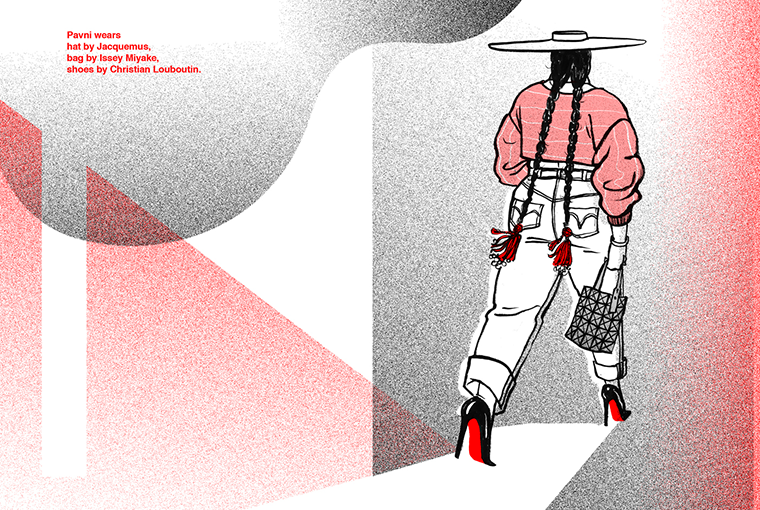 You've incorporated quite a few brands, including the likes of Marc Jacobs and Alexander McQueen- just a few of many. Are there any commonalities that run through them all, making them stand out for you?
It was mostly brands that I love in general or a particular article that made me see fashion differently. Vetements made it into the zine, and that's a brand that intrigues me, even though I don't quite get all of it. Walter Van Beirendonck creates some delightful work, and his first show I came across made me fall in love with him. The cap from his Spring Summer 2014 menswear collection made it into the zine as well.
Alexander McQueen's Plato's Atlantis collection is a spectacle that will forever take me to a place where I feel like a sparkly eyed gay boy trying to catch a pixelated live-stream of the show [it broke the internet so I couldn't], and to listen to the world premiere of Lady Gaga's Bad Romance.

The iconic armadillo shoes stick out from the collection in particular. It is sad to revisit the show now that he's gone. So the inclusion of the shoes is a silent salute to him, and the years and years of innovation he brought to fashion.
What went into the making of the zine?
It really was just about looking at some of the designers I have been in love with for a long time, or a particular piece from their body of work that changed the way I look at fashion. Simultaneously it was also about making the characters feel like regular girls, but have some Sikh specific elements. I'm not sure if the people notice the long hair and the kara [steel/iron bangle] on the right wrists and make that direct connect but they are added as subtle signifiers of Sikhism. The turban and the parandhi make an appearance as well. And of course, the women on each spread also have very Sikh specific names, which I had fun selecting.

Is there anything in particular that you hope people take away from Sikh Ladies in Sick Fashion?
Since I moved from India, I became way more aware of the ignorance towards Sikhs. But I don't find it interesting to do anything directly educational about the faith, because many other people [and Google] can do that better. I want to normalise the presence of Sikhs in contemporary world culture. This is a conscious, yet small and humble beginning in that direction from my part.

Jasjyot's zine is available here. Follow his work here.


Text Shristi Singh