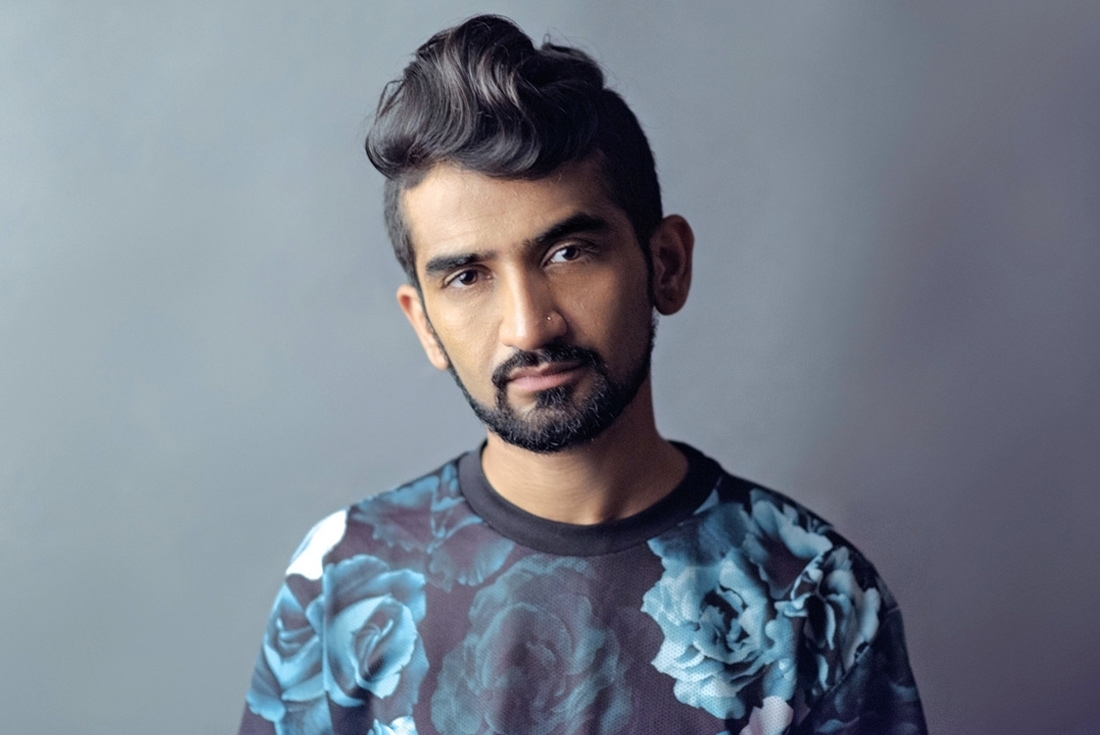 Sumiran Kabir Sharma likes to call himself a silhouette generation artist. Studying at a fashion school, sketching was a basic but that was something he never enjoyed. He used to work directly with the fabrics. 'I started draping fabric on myself, my friends, on mannequins, so performance art became a part of the design process. Hence the graduation collection was called Behrupiya, which is a dying art in South Asia. It means many forms…hence the collection was inspired from the duality of the lives we actually lead in today's world and society. The garments had many forms.' Peep into his art and you'll see jackets becoming skirts, tops used as bottoms, gender-bending clothing—all for sustainable wear.

Born in Shimla, Sumiran grew up in the hills and believes that he was born with an instinct for fashion. 'I tried to study science, engineering, management, but wherever I would go I would be appreciated for my fashion and style. So in 2009, I ended up appearing for design school and got through Pearl Academy in Delhi. The design journey started there for four years.'
Sumiran graduated in 2013 to walk away with two top awards—the Best Design Collection Award Portfolio 2013 and the Woolmark Young Talent Award by the Woolmark Company, Australia. Through this opportunity, Sumiran was introduced to wool and it was like love at first sight. He worked with the material in the most unconventional ways, from draping it distinctly to cutting it on bias. Recently, he grew more conscious and started with sustainable fabrics—cottons, linens and mostly blends of the natural fabrics itself.

His latest stint at the Lakme Fashion Week as the Gen Next Designer saw him representing an unstoppable, unbeatable army of warriors. Rightly termed as Sonagachi (It's the red light district area of Calcutta), his clothes shone the spotlight on the the people who march ahead in helmets and flowy uniformed, strong, fierce, nameless, ageless, genderless silhouettes representing collective strength and a call for identity, respect and recognition.
His fashion voice is androgynous and gender was never a filter. He picked this from his sister who used to pair jackets with sarees and blazers with skirts. Currently, he is putting all his energies in a new collection based on consciousness. 'We are working a lot of fashion psychology, it's like being a fashion psychologist. Working on hand woven cottons and linens. It's a lot of hard work and love that the weavers put into each piece of fabric. We should value all their effort and love, and should support slow fashion and the handloom industry.'


Text Hansika Lohani Mehtani