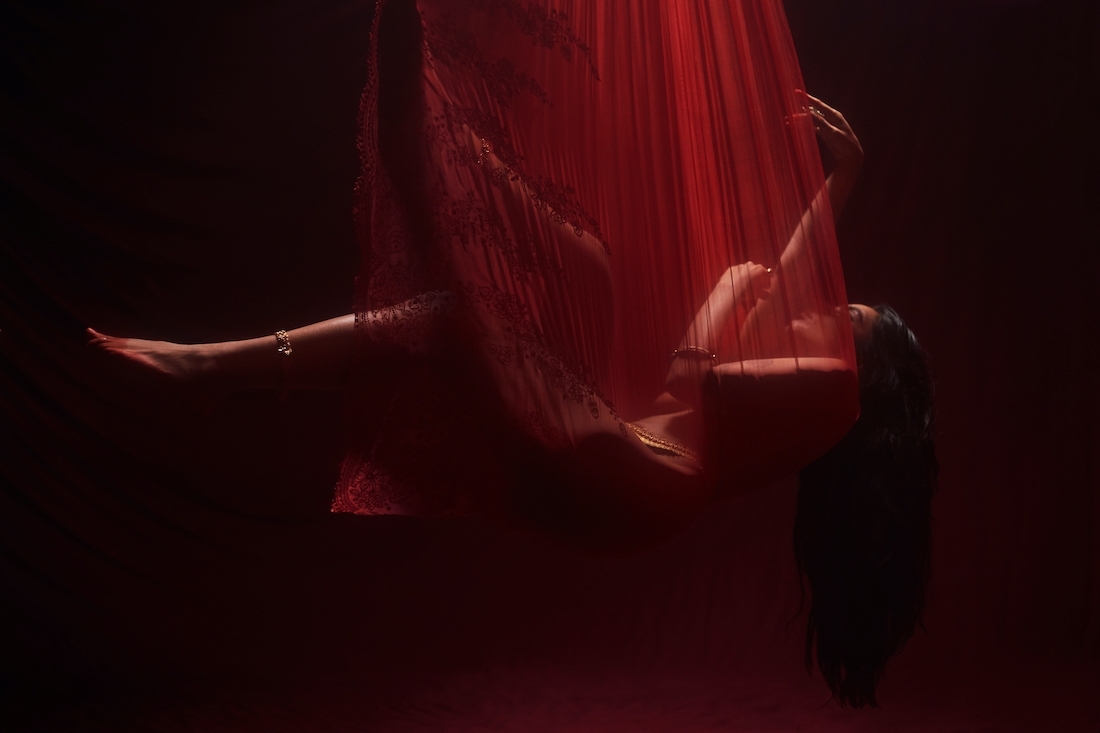 Deriving delight from nostalgia has been the pursuit of countless fashion labels, both contemporary and legendary. However, few have gotten it as right as Karan Torani's eponymous label, Torani. The fashion house's handcrafted luxury offerings have become an unforgettable part of India's fashion conversation, ever since the label began its journey. We speak to Karan about the label, and the countless fables, memories and stories that inspire its designs.

Tell us how Torani came about?
I used to visit my mother's hometown, Bhopal, every year as a young boy during my summer holidays. The city has spookily quiet mornings, and never ending lazy afternoons, which instilled a sense of calmness in me. It was a delightful retreat from my usual noisy life in Delhi. I remember spending those afternoons around my Naani and watching her as she went about regular household chores, wearing simple Chanderi sarees. She hailed from Madhya Pradesh, so her choice of fabric was only natural. Her certain radiating glow, that charmed everyone around her, the way she tied her hair up in a loose bun, her liquid bindis which she used to put using a toothpick, the way fine Sindhi blossomed when she spoke, the fresh paan at home after dinner — almost everything about her had me fascinated.
My label is a potpourri of these hazy memories — about finding my grandmother, about finding her love for Chanderi and Chintz, and about finding myself through her.
Why Indian wear? What is it about its heritage that speaks to you so deeply?
Why not? I am a proud Indian, and I can't seem to know anything better, even if I try. For me, our heritage isn't a place reserved in history books for ancient Maharajas, but a record of personal memories in our daily lives. Preserving my mother's lessons, her sense of style, my family name as a Sindhi, is what defines heritage for me. It is this deep personal history that has always been close to my heart. Collecting old family photographs, making small notes of remarkable memories — which I do even today — and discovering newer stories about people around me has always been a habit. That's where true inspiration for me comes from.
A lot of your work seems to be inspired by your personal experiences, or your family's history. Do you believe vulnerability is what fashion lacks?
A hundred percent. While fashion and art is about finding an escape, I believe both, consumers and makers of fashion are facing a tough challenge. The era of social media has ushered in a certain unattainable expectation of perfection. It is almost never sustainable to live up to these larger than life standards. With the stories I tell through my clothes, I have tried to explore flaws with equal grace. I truly feel that one should narrate honest stories, be vulnerable and talk about failures and struggles as openly as one does about success.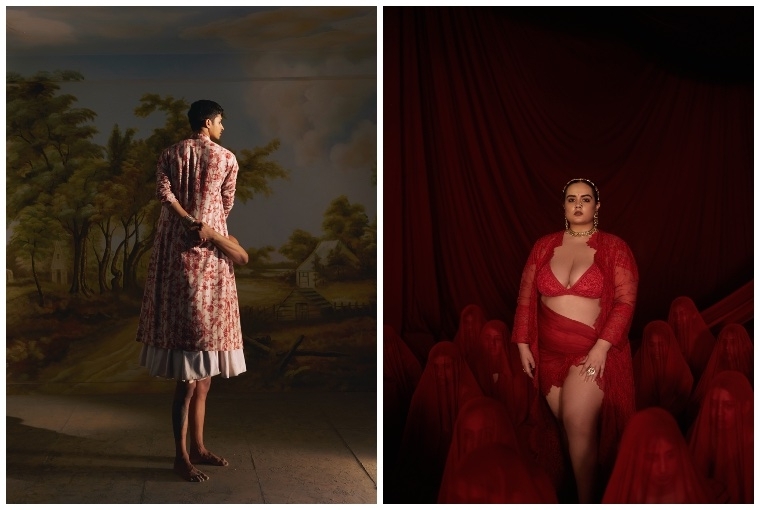 How did the pandemic impact Torani and its craftspeople?
It was tough in the beginning because a lot of our craftspeople went back to their native place. While it was difficult to deliver our ensembles to stores and clients with limited staff, as a brand policy, we decided to not fire any employee and push our work on online platforms instead with even more gusto, so we could retain the same team and get continuous work.
Take us through your creative process for the last collection.
I wanted Naveli to be as simple and authentic as possible. Like every other collection, we began our research by taking interviews, collecting photographs and watching wedding films. I sourced garments from my mother and her sisters from their wedding trousseau, and worked on recreating similar silhouettes with newer prints and reimagined embroideries, all while incorporating signature Torani techniques.
A lot of the campaign imagery was a recreation of my mother's bidaai and grah pravesh photos. The films for Naveli were especially challenging. Unlike earlier collections, where we slow down a happy moment from memory, this one demanded acting and scripts.
Take us through the last few years of the brand. What were the highs and what did you learn from the lows?
Torani was a little voice that began with four karigars in the living room of my house. In 2018, I was frustrated from not being able to save up enough even after multiple job promotions, and a family history of failed financial businesses and losses. That year, I finally took the plunge of quitting my job to take up three to four freelance projects to keep the cash flow going and hired four craftsmen, so I could finally begin my journey.
The same year, I travelled from the deep ends of Chanderi in Madhya Pradesh to Kutch in Gujarat, almost covering 11 states to discover crafts and stories which were unheard of. I realised their accounts needed to be celebrated by the consumers of today. Starting from my living room to opening our own retail space in Khan Market Delhi within one and a half years was a big high. But making the brand and store survive through the pandemic as the lockdown happened a month after our store launch, was something that taught me perseverance and self-belief.
What's next for Torani, both, the label and the person?
For the label, I hope to expand across Indian and international avenues. I would love to launch Torani flagship stores in major cities across the country and world. It has been a long-standing dream of mine to use our brand revenue and give back to the community of artisans. Perhaps, it could be by developing a unique property that supports, advises, and trains the craftsmen about their rights, professional responsibilities and duties in a workplace. I believe it is essential that we bridge that gap within our industry, especially because a majority of our products take shape with their expertise. Helping them not just survive, but flourish, would give our label a stronger foundation for the future.
As for me personally, the motivation is to keep myself excited and engaged forever. It could be anything, from working on additional product categories for the brand, tapping into jewellery and home decor, or launching a digital brand magazine that translates Indian stories and crafts into documentation. I look forward to earning the luxury of travelling again to explore the world beyond my studio, but most importantly, I dream of making a home for my parents.
Text Parth Rahatekar
Date 25-02-2021