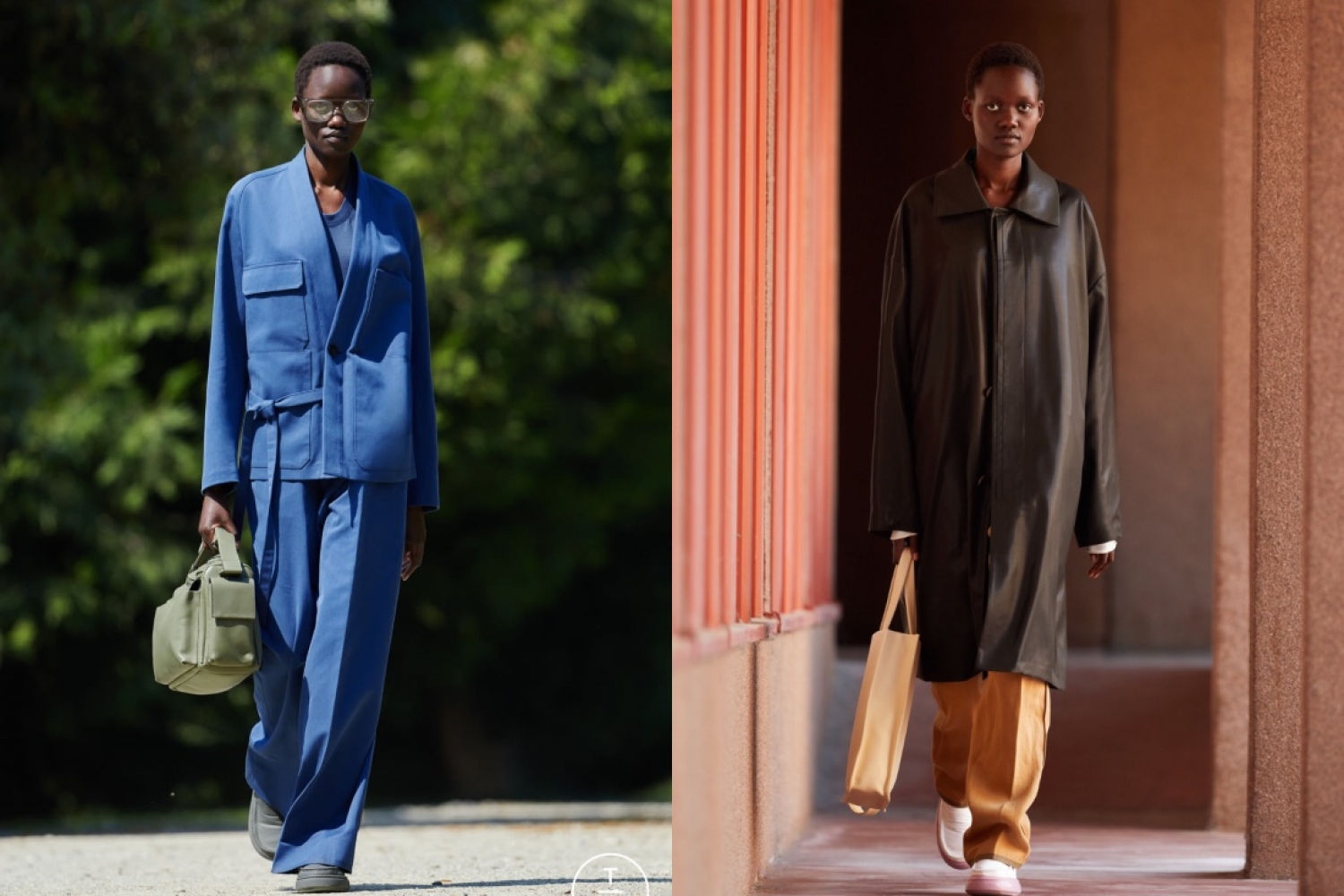 What Makes Zegna? Alessandro Sartori
More than a 100 years old, what began as a family-run business of producing textile, is today a global luxury fashion house that got listed this year. From the very start, Zegna has been a house that focusses on many aspects. From uplifting livelihood, to focusing on sustainability and caring for the environment, the house has consistently stayed true to their vision and mission of staying relevant, without compromising on their core values. "Feel. Fit and Comfort" is given precedence today. Hence, with the changing times, Zegna too has inculcated change to celebrate the current need, mood and priority. The house shares important messages through their campaigns and is making themselves accessible to their friends and loyalists.
I connected with their Artistic Director Alessandro Sartori over a Zoom call to know more about his relationship with Zegna and his vision for the brand.

What is your earliest memory of fashion? And how have your growing-up years shaped the designer you are today?
My mother had an atelier for 40 years, that was just in front of our apartment, so seeing her doing fittings is my earliest memory of fashion. It was a natural choice for me, living in that environment, having a creative DNA, to work in this business. I went to fashion school and from then on actively started working in this business.
You worked with Zegna, fresh out of design school, left, came back, spent eight years at Z Zegna and now are their Artistic Director — what is it about the brand's sensibility that resonates with you?
There are a lot of different reasons why I love this brand. First, the brand has real values and heritage they are deeply passionate about. There is a lot of interest in beauty and quality. It is a very unique brand for many reasons. They are original and have an honest supply chain. They work with a lot of artisans from farms in Australia, they have five different beautiful wool mills. Zegna is a very interesting platform, with real values.
It's really remarkable that the house of Zegna has managed holding on to their roots and beliefs from its very inception. I am curious to know how Zegnahas managed to stay relevant, without compromising on its core values.
I think it is about integrity, about the choices that we have made. From the very beginning, the company always wanted to be honest and qualitative, giving people and the environment the first priority. I still remember a statement the founder, Ermenegildo Zegna made, 'I want to build the most beautiful brand in the world, taking care of the people and the environment.' To have this approach in 1910 was very revolutionary. So it's a very profound family.
What are some of the challenges you have faced in supporting conscious, responsible and sustainable fashion?
I found a very determined and strong approach inside the company and also in the fashion system. The challenges are more technical, which are normal to be challenging. There is now talk about creation of new raw materials from waste of raw materials, and nothing like that existed before. So we created our own machinery and worked on a technical process to adapt to this new system of upcycling from natural fibres. It was challenging, as no one had done this before us. So this is an example of a barrier that we were faced with, which we overcame with our processes.
'Fusion of craft and modernity' is at the helm of Zegna. What are your plans for the house, considering the pandemic has changed the course for many?
To expand the company and the brand to a luxury leisure-wear brand, without compromising in quality — basically modern sportswear with tailoring fabrics and tailoring rules. We have a very modern approach, while keeping the DNA of the brand intact at a very high level.
Over the years your campaigns are becoming more and more humane and real. Would you say fashion culture needs to reach out on a personal level to the end consumer?
Let's say we have a platform that can be important not only for the product but also for messages. Our "what makes a man" campaign is proof that we wanted to deliver a broader message, that is not only part of the collection, but has a deeper human message. And so, a personal relationship or a personal conversation is particularly important.
The last year has been extremely challenging at every level. What does change look like in your industry?
The pandemic did not change the perspective or the trajectory, instead it accelerated it, it speeded up the process. So we have spent ten years in one year. There is less rigidity, less formality, more fluidity, unisex, more comfort, and that's been a major change.
On a personal note, how has your outlook to life and work changed through this pandemic?
My approach to garments is different. I combine them differently. I wouldn't put a shirt and tie today under a specific suit maybe, I would put on a knitwear and I like to wear shirts as tops without a jacket. So I style it differently today. My approach today is to be authentic and personalise my outfit, depending on my feelings as much as I can, without rigidity, without the constraint of my uniform. I feel comfort is a word that really entered dramatically, strongly into the new fashion vocabulary. Before, comfort was probably dedicated to a few commercial brands. We were talking about comfort, but today comfort is a pillar around which we rotate and we create.
Would you like to share any advice to fashion enthusiasts or aspiring designers?
First of all, to look for the purity of the creative process, rather than to look at a VIP or an influencer or a social phenomena, because in the end, the DNA of the work is creativity. And if you are a creative person, you need to be very good at it.
Second, to do research everyday of your life. To read. To scout for vintage and also when you create and put together a silhouette, don't give up, instead restart whenever you need to. Sometimes we work on a composition for two days only to realise that we need to restart from scratch. That feeling of a positive and constructive approach, without being in conflict with your work, is particularly important. So to create beauty. Work with passion and being able to research. Being able to redo, undo, redo until you are happy. And not to look at the watch.
Lastly, what is Fashion? And what should fashion do?
Fashion is the way to express yourself through your clothes and your look, following your own personality and your own way to wear the garment, while respecting one rule — beauty. I love to think that what we do, has to be done with beauty. Fashion should deliver messages. We are a much broader audience today. We know we can express ourselves differently, not only through a product. So fashion should be a beautiful message and an opportunity to express ourselves.
This is an all exclusive from our August EZ. To read more click here.
Text
Shruti Kapur Malhotra
Date
01-09-2021