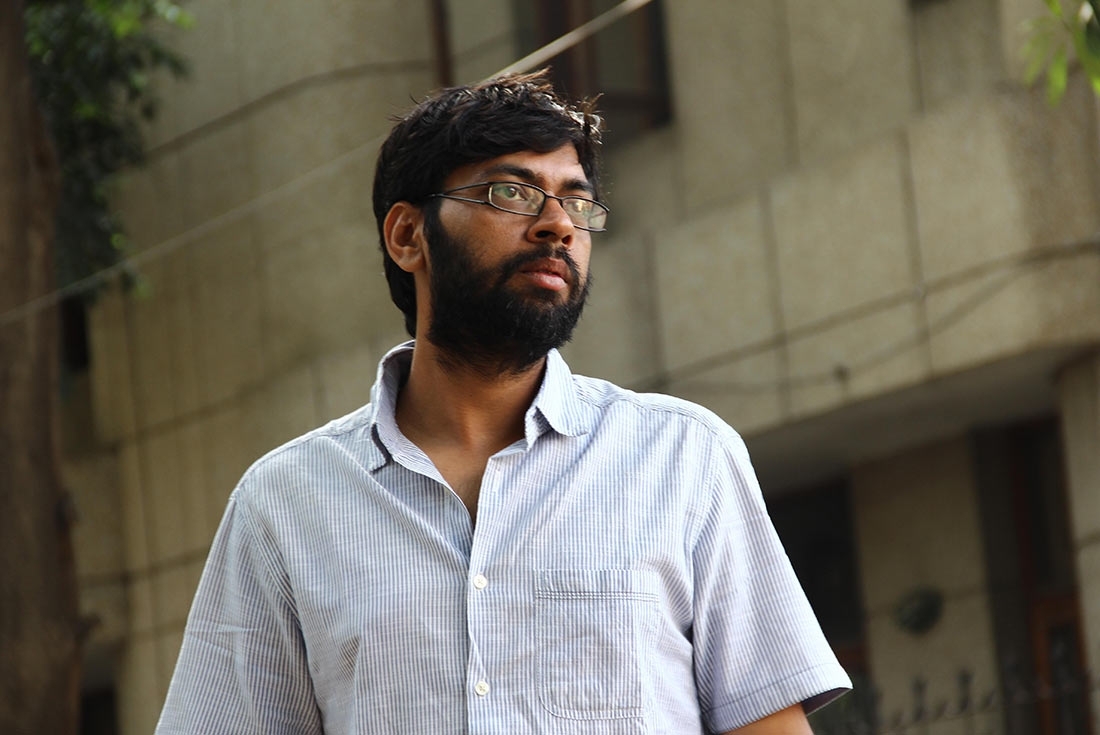 Hatred brews inside Binnu [the protagonist of the film], because he has had a violent Father; and derision bubbles for the ever-servile Mother. An uncertain anger froths at past injustices only felt, never quite understood. The film is the filmmaker's attempt to understand the anger that brews within us. 'I went through a period where I raged and destroyed everything in my path. Irretrievably, irrevocably. Where did the roots of that anger lie? Did the anger root from a focal core or was it a constantly mutating unrecognizable beast? Its consequences and ripples, either way, rested on my individual doorstep,' says the director on his second short, Binnu ka Sapna.

One of our favourite filmmakers, Kanu Behl, who started his career in radio and copywriting, acting and theatre, co-wrote LSD with Dibakar Banerjee back in 2010. In 2014, his debut feature Titli premiered at Un Certain Regard, Cannes. The film has since won 8 international awards including the NETPAC and the Best First Foreign Film (2015) from the French Syndicate of Cinema Critics. Titli travelled to over 22 film festivals, including IFFR Rotterdam, AFI, BFI London and Goteborg. Now, his second short, Binnu Ka Sapna has recently won the Student Jury Prize for best short at the prestigious Clermont-Ferrand International Short Film Festival 2019. Written and Directed by Kanu Behl, produced by Terribly Tiny Talkies and Colosceum Media made its World Premiere at the festival. The short was in the International Competition section with Palme d'Or winner (Uncle Boonmee Who Can Recall His Past Lives) Apichatpong Weerasethakul's new short.
Binnu ka Sapna comes from a very dark space in your life...what pushed you to make a film on it?
Every film is an exploration into the self. I have always been curious to understand human beings pushed to the brink, of areas that they sometimes understand and sometimes don't; of sides of their own selves they like or sometimes don't. I wanted to revisit an old friend - my own flesh and blood - and have him step out of the shadow and familiarise with other friends - the audience. With this visit perhaps, the others could also find a window into their own shadow areas.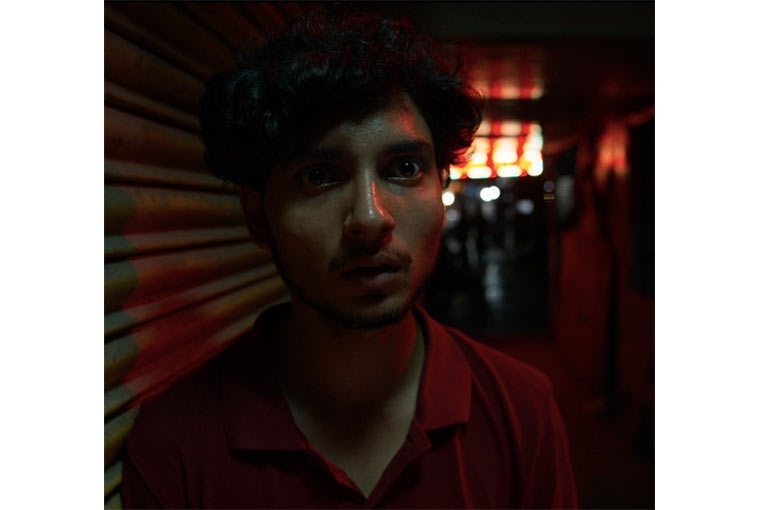 Can you explain Binnu in your own words?
Binnu the film is hard to explain. Its attempting a dialog. Binnu the character is a boy holding a chalice fast getting full in his hand. He's neither looking at it, nor around him. He's just consumed by an unspeakable anger that's coming at him from all sides. And once the chalice overflows he watches his own life wither.
Shashank's character in Titli has some similarities with Binnu... they both want to break out, tired of their families and identities. What do you think?
Titli and Binnu are entirely different beings. Titli was looking out - trying to find the monsters around him - and by the end happened to get a glimpse into the monster within. His was a story of oppression and redemption. Binnu is looking within from the beginning. He's simmering, slowly sinking into a vortex of his own creation. His world is that of an extreme repression; created by everything around him from the immediate to the contextual. As much as the world around him is made of several wrongs, the blame for his sins lies squarely on his own doorstep.
What was the reason behind using a 1:1 aspect ratio to shoot the film?
We were looking to express what Binnu is feeling through every aspect of the film. The aspect ratio was a key choice. The more we tested the square frames, we felt that they were able to reflect the limited, shuttered down space inside his own head. Binnu is not a boy who is able to see the world in a clear, rounded context. The 1:1, both me and Siddharth (my cinematographer) immediately felt put us in his world without the need to say a word.
Where did you find Chetan Sharma a.k.a. Binnu?
It was important that whoever played Binnu conveyed a lot of empathy because we were going to travel with a very difficult character. We were looking for someone who could carry both the turmoil and the inherent vulnerability that comes with experiencing it within him. We were testing both in Delhi and in Bombay and that is when Prashant Singh (Casting Director) found Chetan. An immensely beautiful first rendition of Binnu in the tests, at once disturbing and watchable, both of us knew we had found our Binnu.
What do you want the audience to take away from the film? Are the reactions you've got till now were what you expected?
The film is intended as a conversation. Hopefully an opening of a larger dialog. Its very easy to dismiss perpetrators as 'others' who we don't have anything to do with. But they all live within us, together and separately. I hope that the film is able to open out nuance doors about the debate over violence and places where we need to go to really understand, hoping to eliminate the roots rather than just the branches.
How long till we see Agra in theatres?
Agra is in pre-production. It should be ready in mid 2020.
Text Hansika Lohani Mehtani