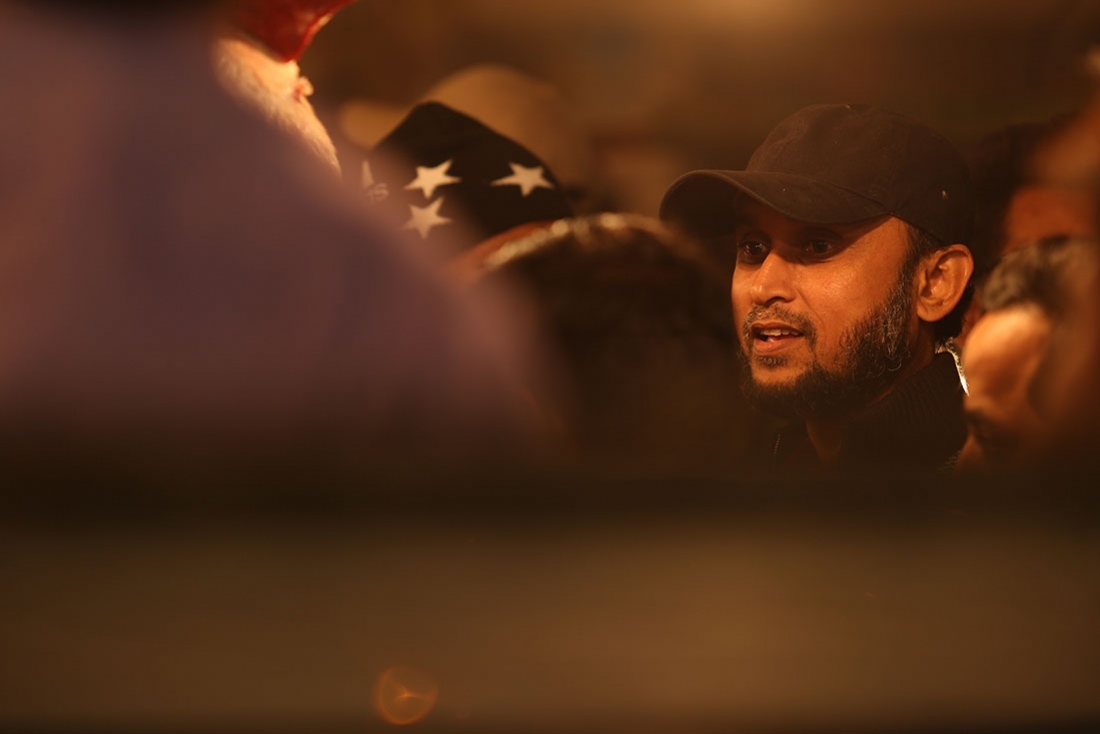 Mostofa Sarwar Farooki
No Bed of Roses, Director
Born and raised in a middle-class family in Nakhalpara, a close-knitted neighbourhood in Dhaka, Mostofa Sarwar Farooki never went to a university. He attributes all his learning to the multicultural community that he grew up in. Cinema was a forbidden territory while growing up. His father called the television a "shaitaaner baksho" [devil's box]. So, human lives became his favourite textbooks...

In Mostofa's Films Television [2012], an elderly village patriarch who has opposed the idea of images all his life because it is haram [prohibited] finds happiness in his final moments as he watches a live telecast from Mecca. And Ant Story [2013] took you through the life of a salesman who gets his hands on a private video clip of an actress and starts manipulating her for his own pleasure—Both the films venture into forbidden territory, and cinema is omnipresent. This is revealing of the film-maker's life.

In his new film, Doob [No Bed Of Roses in English], the protagonist is a filmmaker called Javed Hasan, played by Irrfan Khan. The character is allegedly based on the late author and filmmaker Humayun Ahmed, a cultural icon in Bangladesh, known for his writings on urban middle-class life and his use of magical realism. Ahmed had a controversial personal life; he married an actress who was a close friend of his daughter. Although Farooki denies that it's a biopic, the film was banned by Bangladesh's Ministry of Information. This venture also marks the filmmaker's big debut for the Indian audiences. I connected with him to know more about the film, about cinema from South East Asia and the way forward. Excerpts.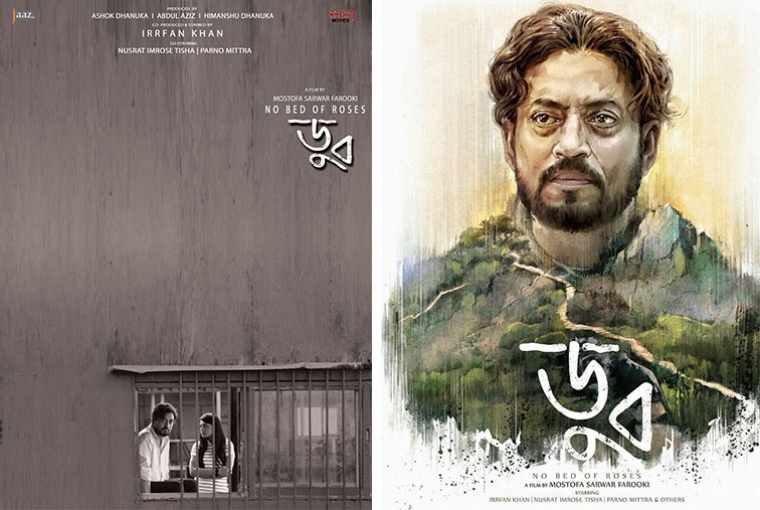 Modernism/realism are terms used to talk about your work…do you identify with that? If yes, what compels you to switch between a real and a quasi-real world with your creations?
I don't know how to describe modernism. I can talk about why my film keeps switching between real world and the quasi-real world. We actually live in two worlds at the same time. One is a physical world which is around us. And the other one is in our head, in our memory, in our dreams, in our fantasies. To me both the worlds exist pretty strongly. Probably that's why my films switch between these two.

Your films reflect the changing face of Bangladeshi cinema. Has this been a conscious effort?
I never knew if I could change anything, let alone changing the course of our cinema. There was no conscious effort. However, I have always wanted to tell my own stories in my way. I have always wanted to follow my heart. I have always wanted to be who I am. The rest is a consequence of my work, I guess. But yes, I have always wanted our filmmakers to tell their stories in their way, not to follow any other school blindly.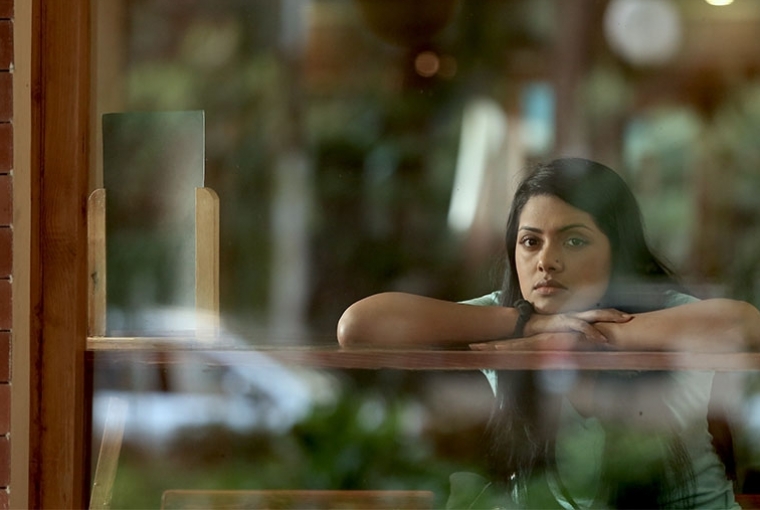 Where do you find your inspiration from?
The curious case of human minds.

What are your views on cinema that is coming out of Bangaldesh?
We are still not there. We don't think that we are a strong filmmaking force in the context of world cinema. But we have potential. If we can explore it properly, if we can keep making 10 to 15 strong films every year, we can be there.

How was it working with Irrfan Khan on No bed of Roses?
Frankly, it was exceptionally easy. I never felt like I am dealing with a 'megastar'. From the day he was on board, he was busy preparing for it. We all were busy prepping for it. So it was like we are on a mission and we kept pushing hard to reach the end mark. As for his work in No Bed of Roses, it was very organic. I am very happy to see that top critics from The Hollywood Reporter and Screen Daily have praised his performance immensely.

He talks highly about you in almost all his interviews on this film. What were the conversations you had with him to make him the character that he plays.
Awww, that's really nice of him. We talked a lot about lot of things from day one. Actually, on the very first day when I met him, we hardly talked about the psychology or scope of the character. He had already read the script and saw a film of mine titled Ant Story, which he liked a lot. So we kind of knew each other. However, it was expected that we would talk about the character in the first meeting that took place in Mumbai. Somehow our conversations didn't go in that direction. Instead, we spoke about a kurta shop in Mumbai, my dad, my mom and her wise words, some Bangla food and some random things about life. And after the first meeting, we knew that we struck a chord. After that, we had many Skype sessions where I clearly explained who the character is, how he thinks, how he looks, how he behaves. The beauty of working with Irrfan Khan lies in his curiosity. He is curious as a kid and that makes him the actor he is today.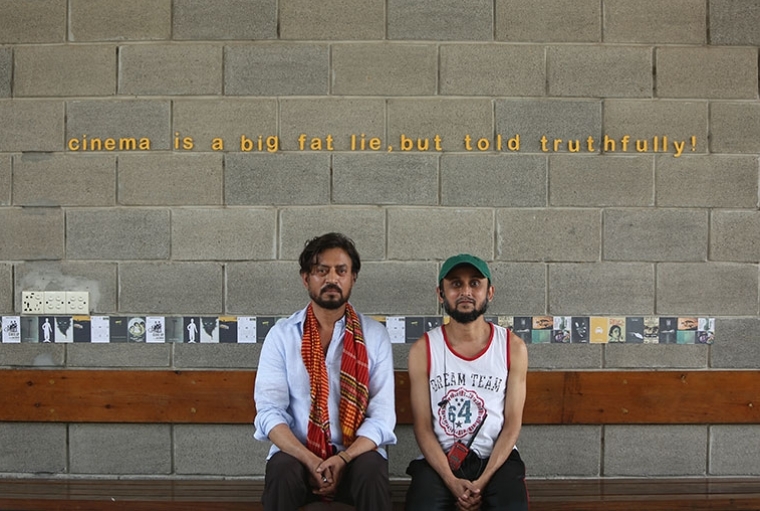 What is the significance of the title?
We have two different titles for two different versions. For a Bengali version, we have Doob. For the international version, we have No Bed of Roses, as we all know life is no bed of roses.

This is a story of family loss and gain. There were some rumours of it being loosely based on a prolific filmmaker, something that initiated a ban on the film in Bangladesh.
Well, we are waiting for the censor certificate. It makes me feel good. As for the inspiration, we all take inspiration from lives around us. You can't craft a story which wouldn't have similarities with any living or dead people on earth. All my films are inspired from real life and real people. This is no exception either. However, I always love to say that all my films are biographical. The life that I live, the life that somebody else lives or lived, it's all biography.

What are your views on censorship and cinema blocks?
No one should decide what film people should or shouldn't watch. Let people decide what they would watch or what they would like or dislike.
Do you have a particular creative process when writing a film?
I engage in a lot of group discussion and brain-storming sessions with my assistant directors while writing a script. All these debates give birth to the script I lock. There is a stressful physical process too. I feel like I am suffering from a strong fever when I am writing, and it's only cured when the script is over.

What do you want the audience to take away from this film?
That life is not a bed of roses. It's neither black nor white. It's highly nuanced. And we are vulnerable people.

Lastly, are you working on something new?
Yes, I am working on my next feature which will be the first in a trilogy.

Doob or No Bed of Roses released last week across India. Catch it at a theatre near you! Watch the trailer below.

Text Hansika Lohani Mehtani