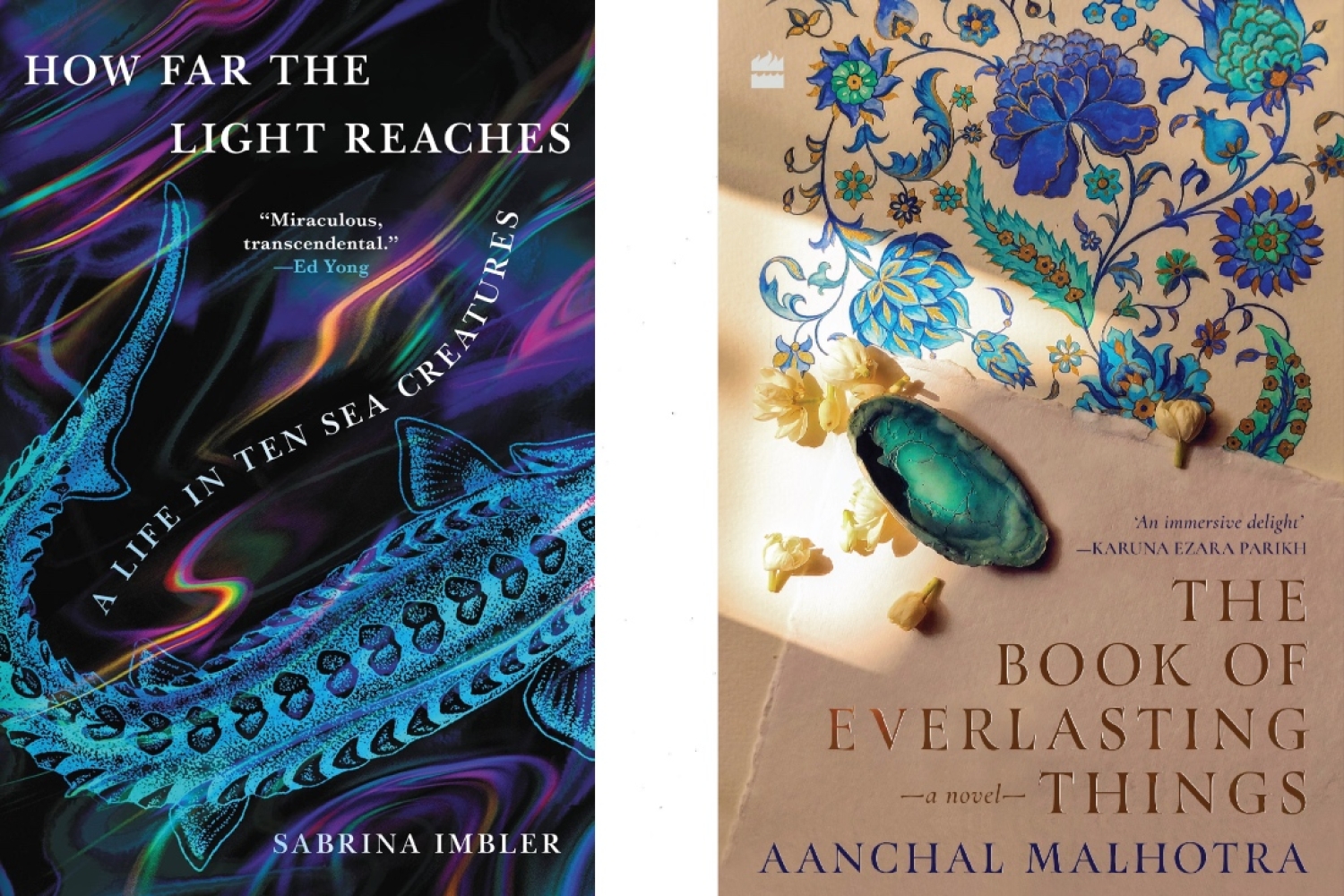 MUST CALENDAR: December 2022
MUST READ
How Far the Light Reaches: A Life in Ten Sea Creatures
Exploring themes of adaptation, survival, sexuality, and care, and weaving the wonders of marine biology with stories of their own family, relationships, and coming of age, Sabrina Imbler's How Far the Light Reaches is a book that invites us to envision wilder, grander, and more abundant possibilities for the way we live.
The Book of Everlasting Things
An assured debut novel from historian Aanchal Malhotra, The Book of Everlasting Things is both intimate and sweeping. A story spanning continents and generations, braiding the threads of the past to the future, here is a book which will linger in the reader's mind like the notes of an unforgettable perfume.

MUST WATCH
Glass Onion: A Knives Out Mystery
In the sequel to Knives Out (2019), Daniel Craig reprises his role as Benoit Blanc, a master detective taking on a new case. The film features a new ensemble cast consisting of Edward Norton, Janelle Monáe, Kathryn Hahn, Leslie Odom Jr., Jessica Henwick, Madelyn Cline, Kate Hudson, and Dave Bautista. The film begins streaming on December 23.
White Noise
White Noise is an apocalyptic black comedy film written and directed by Noah Baumbach, adapted from the 1985 novel of the same name by Don DeLillo. The film stars Adam Driver, Greta Gerwig, Raffey Cassidy, André Benjamin, Alessandro Nivola, Jodie Turner-Smith, and Don Cheadle. Its streaming release is scheduled on December 30, by Netflix.
MUST LISTEN
Young Hate
From the capital, musician & artist, Sijya Gupta is releasing her debut. Young Hate is an audio-visual artist embodying the wave of fresh ideas and distinctive musicianship emerging from South Asia. Sijya has a strong presence in the New Delhi music scene and released her first track, Have To Make My Bed in late 2021.
Indigo
BTS member RM is making his much-awaited solo debut in December with the release of Indigo, his first official work as a solo artist. A full-length album releasing early December is said to be like a his musings, reflecting the musician's thoughts and worries.

MUST ATTEND
Serendipity Arts Festival 2022
Serendipity Arts Festival is back with its 5th edition with an incredible array of interdisciplinary arts and programmes, in Panaji, Goa. Slated from the 15th to the 23rd of December, Serendipity Arts Festival (SAF) promises a celebration of the arts, with the Old GMC Complex at its heart, with additional venues including the Art Park, the Excise Building, the Multi-level Parking, the Santa Monica Jetty, the Post Office Museum, Samba Square and the Arena, to name a few.
Magnetic Fields Festival 2022
The music festival returns this December. It will be held from 09th - 11th December at Alsisar Mahal, Rajasthan. Catch the showcase Magnetic Words, exclusively curated by us. This creative evening will be an initiative that encompasses creative dialogue, intriguing films, visual imagery, inspiring performances, and much more. Our creative line-up features Sushmit Ghosh, Pragya Bhagat, Swati Janu, and Devashish Gaur.