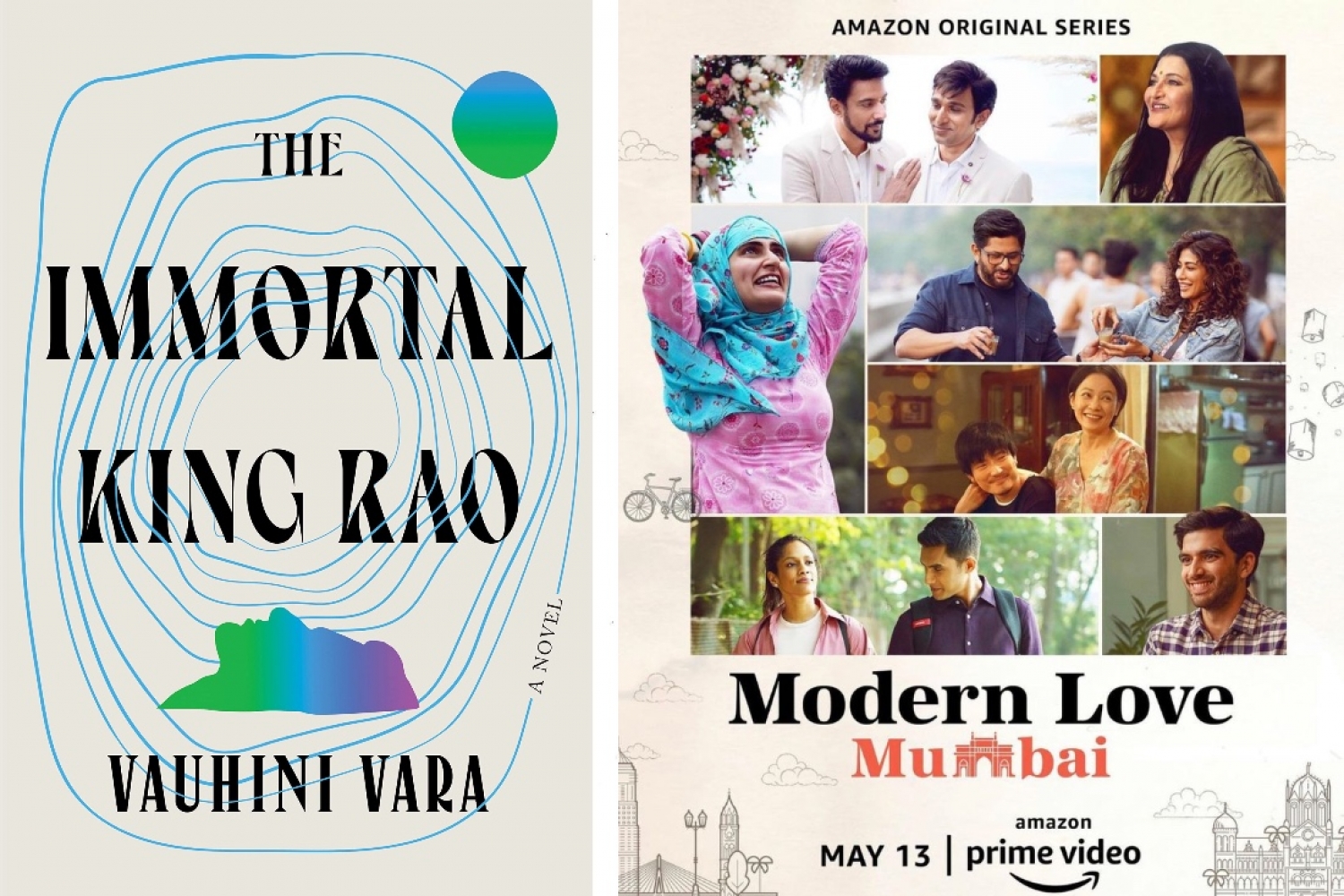 MUST READ
The Immortal King Rao by Vauhini Vara
The Immortal King Rao, written by a former Wall Street Journal technology reporter, is a resonant debut novel obliterating the boundaries between literary and speculative fiction, the historic and the dystopian, confronting how we arrived at the age of technological capitalism and where our actions might take us next.
Trust by Hernan Diaz
A literary puzzle about money, power, and intimacy, Trust is a novel that challenges the myths shrouding wealth, and the fictions that often pass for history. Provocative and propulsive, the book engages the reader in a quest for the truth while confronting the reality-warping gravitational pull of capital and the ease with which power can manipulate facts.
Translating Myself and Others by Jhumpa Lahiri
Translating Myself and Others is a collection of candid and disarmingly personal essays by Pulitzer Prize–winning author Jhumpa Lahiri, who reflects on her emerging identity as a translator as well as a writer in two languages.
In the Language of Remembering: The Inheritance of Partition by Aanchal Malhotra
Oral historian Aanchal Malhotra's first book, Remnants of a Separation, told a human history of the monumental event by exhuming the stories lying latent in ordinary objects that survivors had carried with them across the newly made border. In the Language of Remembering, as a natural progression, reveals how Partition is not yet an event of the past and its legacy is threaded into the daily lives of subsequent generations.

MUST WATCH
Stranger Things (Season 4 – Volume 1)
Netflix's magnanimously popular show will be back this month, with the first set of episodes available for streaming on May 27. The second set of episodes are set to release in July.
The Wilds (Season 2)
Amazon Prime Video's hit show will return on May 6. The show follows teenage girls from radically different backgrounds who find themselves stranded on a remote island, unaware they've just become the subjects of an elaborate social experiment.
Modern Love Mumbai
Amazon Prime Video's popular anthology series is returning with stories set in the city of Mumbai. The six stories by filmmakers Vishal Bhardwaj, Hansal Mehta, Shonali Bose, Dhruv Sehgal, Alankrita Shrivastava and Nupur Asthana, will release on May 13.
Thar
Thar is an upcoming Indian neo-Western action thriller film written and directed by Raj Singh Chaudhary and produced by Anil and Harshvardhan Kapoor. Set in the 80s, Thar is inspired by Western noir genres and follows a man who moves to a big town to seek a job and avenge his past. It will release on Netflix on May 6.
MUST LISTEN
Mr. Morale & The Big Steppers by Kendrick Lamar
The Pulitzer Prize-winning musician is back after a five-year-long hiatus with his new album, Mr. Morale & The Big Steppers. He took to Twitter responding to a tweet about him retiring by sharing a link to his website that shares the press release of the album. Another interesting fact is that all the release dates of his recent albums are exactly a month forward and a day back — March 15: To Pimp a Butterfly, April 14: DAMN and come May 13: Mr. Morale & The Big Stepper.
Harry's House by Harry Styles
Harry has announced that his new record will be out sometime in May. The new project will include thirteen tracks, and if you're a fan, you may pre-save the album on Spotify or Apple Music through his website. Harry's House will arrive nearly two and a half years after he dropped his Grammy-nominated sophomore album, Fine Line.