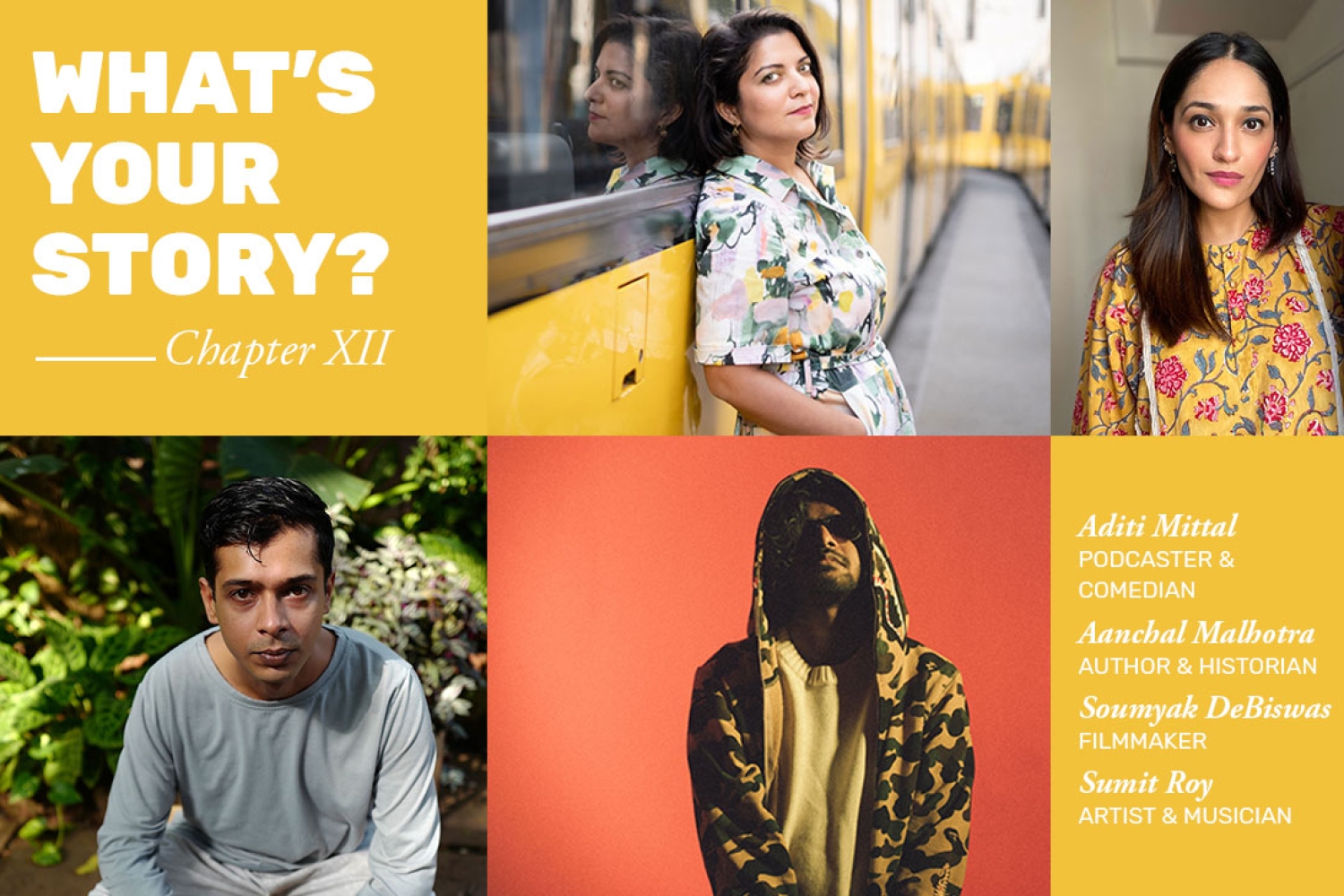 What's Your Story
Chapter XII
Four talents from across creative genres come together for an evening of conversation and storytelling. Join us for What's Your Story? Chapter XII with Platform, on Wednesday, September 14, 7:00 PM onwards. Our lineup includes:

Aditi Mittal
Aditi is the co-host of the podcast "Women In Labour", columnist, writer and comedian.
Aanchal Malhotra
Aanchal Malhotra is an oral historian from New Delhi, India, who writes extensively on the 1947 Partition and its related topics. She is the author of the acclaimed books, Remnants of a Separation and In the Language of Remembering.

Soumyak Kanti DeBiswas
Kanti's work as playwright and director has been produced by the British Council, National Theatre Studio London, Royal Academy of Dramatic Art, National Theatre Scotland, HOME Manchester and Theatre Royal Plymouth. He runs Field a product design studio in Goa with his brother.

Sumit Roy
Sumit Roy is an artist, musician and a creative thinker whose work traverses the personal and political. Fiercely independent and collaborative in his work and outlook, he draws on news, satire, popular culture and nostalgia to make visuals and music. His brother Sujat Roy and him put their music, design, and content ventures under the "playground" Free Speech. As a musician he performs under the moniker Roy, and is part of a band called RollsRoys, all while being a practising artist with some of his works having been showcased at platforms such as India Habitat Centre and India Art Fair amongst others.

Date 13-09-2022