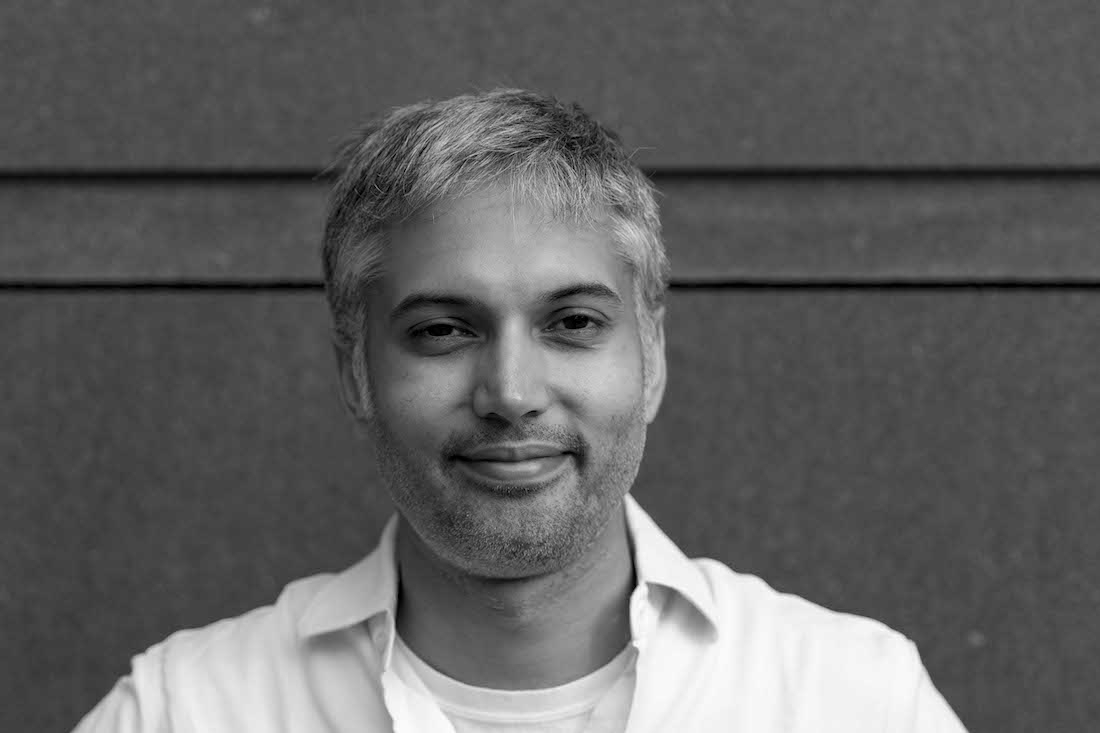 Photograph by: Aaran Patel
A (G)Ray of Sunshine
Sandeep Rai, Grey Sunshine
"We have a deep injustice, in India, that's impacting hundreds of millions of children. It's an injustice that threatens the very moral fabric of our society. It threatens our very future. That story needs to be told," says Sandeep Rai, Chief Of City Operations, Teach For India (TFI).
After receiving two Master's Degrees- one in Teaching and Education from American University and the second in International Affairs and Economic Policy from Columbia University, he worked in the sector for several years before he joined TFI almost a decade ago.
Through his debut book, Grey Sunshine, set to release this month, Rai explores the multi-dimensional state of Indian education. The book tells tales of leadership, change and reform in the Education sector and the necessity for it to continue. The book is perhaps a significant reminder that while it is important to remember how far we've come, it is also imperative to realise how much further we are yet to go.
Excerpts.

What drew you to the Education Sector?
As a child, I always dreamed of becoming a doctor. At the age of twelve, I was already tagging along with my sister to the hospital and shadowing surgeries by the time I was fifteen. I never thought I would end up in Education. Like many young people today, I instead questioned the aspirational value of teaching. A few months away from graduating college, I had an epiphany. I was going into medicine for all the wrong reasons. I grew up, in the United States, surrounded by an enormous amount of poverty, violence, and inequity. I wanted to do something about that, and I knew that medicine was not the answer. So, I decided to teach in one of the country's lowest performing schools.
How would you describe your journey so far?
It's been immensely challenging, greatly rewarding, and deeply stimulating. For one, I'm never bored. And I'm never out of work. When more than 70% of the country's 320 million children are dropping out, how could you be? The truth underlying that number is that nobody has cracked the solution. A lot of people have tried. But nobody's quite figured it out. The search for that solution, while painstaking and frustrating, is one that keeps me running. And yet, every time I get into our communities- and I see the faces of the kids who underlie the country's grimmest statistics, I'm reminded that this work is all too real. I'm reminded that we have a deep injustice we need to tackle.
"When it comes to our country's most vulnerable children you realize that the sunshine is always checkered with greyness, hence Grey Sunshine."
What inspired you to write Grey Sunshine?
Over the past ten years, I've met thousands of children across this country who are fighting for a better tomorrow. And I've had the privilege of working with hundreds of Teach For India Fellows and Alumni who are joining hands to ensure a more equitable future.
Grey Sunshine is that story. It's, furthermore, the recognition that working with poverty is daring to launch across the greyness. And, eventually, you do discover the sunshine, the hope.
When it comes to our country's most vulnerable children, though, you realize that the sunshine is always checkered with greyness, hence Grey Sunshine.
What changes have you noticed in the Indian Education system since you first started?
Far too few, unfortunately. We have made progress across this country that is undeniable. We've made inroads in ensuring students have access to classrooms and schools. We've made inroads, through acts like the Right to Education, in ensuring that every child has a minimum standard of inputs. But now that we've gotten our children into schools, an exponentially more pressing and daunting question is staring at us: how do we give our kids the quality education they need and deserve. On the brighter side, though, I've met thousands of Fellows and Alumni of young leaders who dreamed to change India for the better, who are creating solutions that should give all of us immense hope. They're starting organizations, running schools, serving in non-profits, and delivering change in classrooms across the country. We just need more of them!
Tell us more about what makes Grey Sunshine a compelling read.
This book is for anyone who wants to learn more about the plight of India's children. It's an exploration into the stories- into the human faces that underlie the statistics that have numbed us all. It's a book for people who want to go beyond the greyness to see the immense hope, potential, and promise that the country's children hold. It's a book, furthermore, for anyone who wants to be inspired by the promise of leadership, by the work of young Indians who are determined to give India a better future.


Text Priyanshi Jain