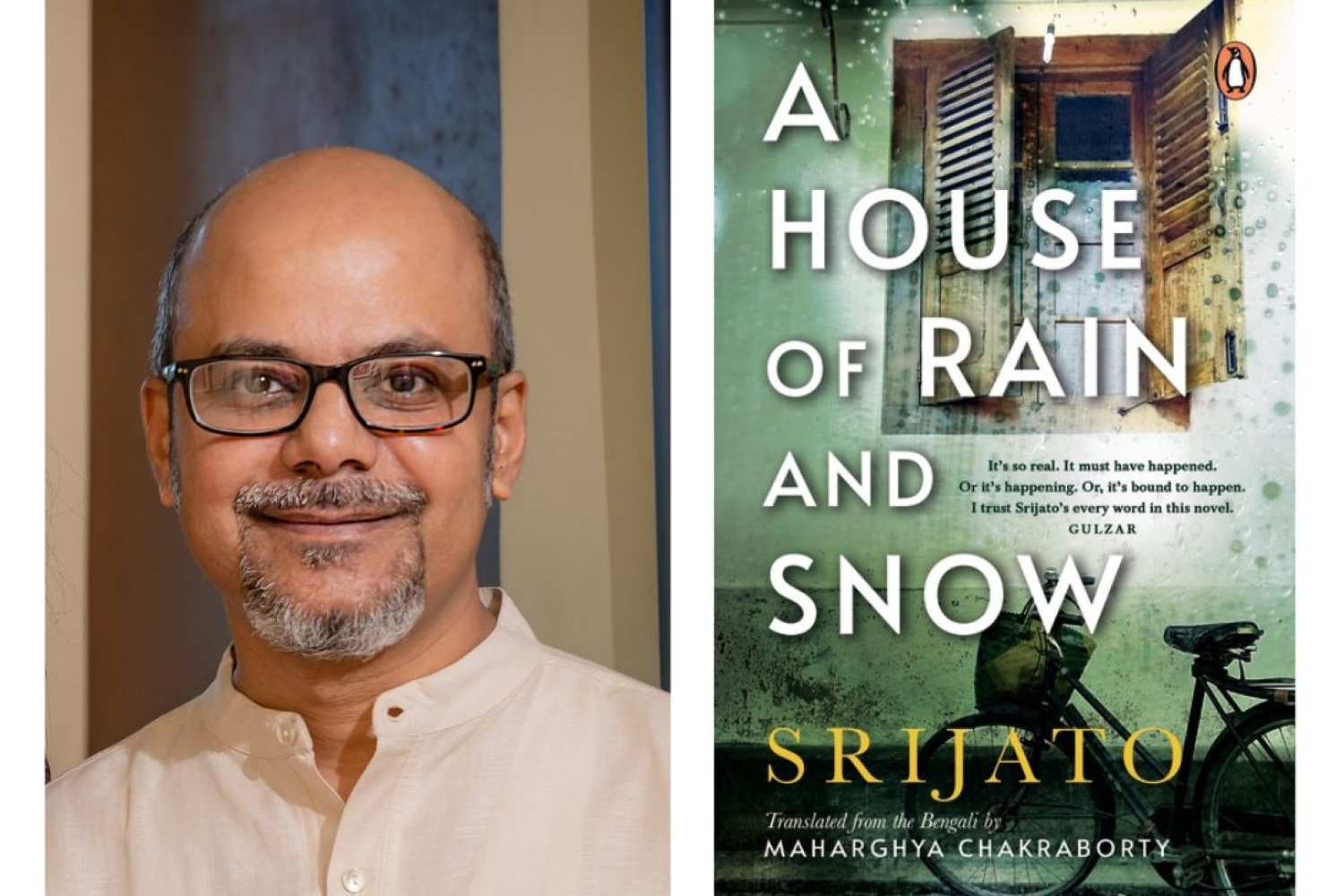 A House of Rain and Snow
Srijato
Srijato's A House of Rain and Snow, translated by Maharghya Chakraborty, is an ode to a forgotten era. The story seeks to document the life of a young poet desperately searching for his place in the world. The poet finds solace in the form of a milkwood tree and lets this tree in on all the secrets to his life, and we're witness to his journey. At its core, the novel seeks to highlight the power of love, and the influence it carries in our lives. We're in conversation with Srijato about the making of the novel.

What is the inspiration behind this book?
In one word, adolescence. I grew up in a very middle class family which was intensely musical and literary. It was the pre-internet era, which now seems to be a distant and unimaginable world to us. But on the other hand, we lived a very tangible life, full of emotions and warmth. My days in school and college also left a huge influence on me. And last but not the least, the very few friends I had at that time. This whole world, which was very small but intense at the same time, can be marked as the inspiration behind this book.

Are any of the characters — Pushkar, Saheli, or Nirban drawn from real people? How do you usually go about writing a character, and developing it further?
I would have loved to reply in the same way our childhood comic strip hero Mandrake used to do, when asked 'how did you do this', saying, 'magicians never tell', but sadly, authors don't have that privilege. On a serious note, yes, they are drawn from real people. Writing and developing these characters have been a challenging and tough task for me, as I have known them very closely from my real life. It's much more easier when you create and develop a fictitious character, but it's very delicate when it comes to real people around you. I had to be very careful and cautious while depicting them.

How did you go about achieving a Bengali sensibility, and in what way do you think your writing is influenced by your heritage?
I don't think I have achieved it, rather I'd say that I have inherited the Bengali sensibility. Coming from a family with generations of musical heritage on one hand and literary contribution on the other, I was bound to grow up under the shelter of our heritage and culture. Thus, my writing is very much influenced by my heritage, in every possible way. I cannot describe that in words as it has been a subconscious journey for me. I think it's like that for all of us.

What do you hope readers take away from this book?
That's tough for me to say. I believe any work of art, be it a book, a painting, a theater or a song, has N numbers of 'take away-s'. In fact, this novel talks about how a work of art can influence a thousand people in a thousand different ways. So honestly, I don't have any clue about one single or specific take away, but I'm sure the readers from my generation or even older than me would feel a bit nostalgic and will have a smooth time travel through the book.
Words
Neerja Srinivasan
Date
20.11.2023