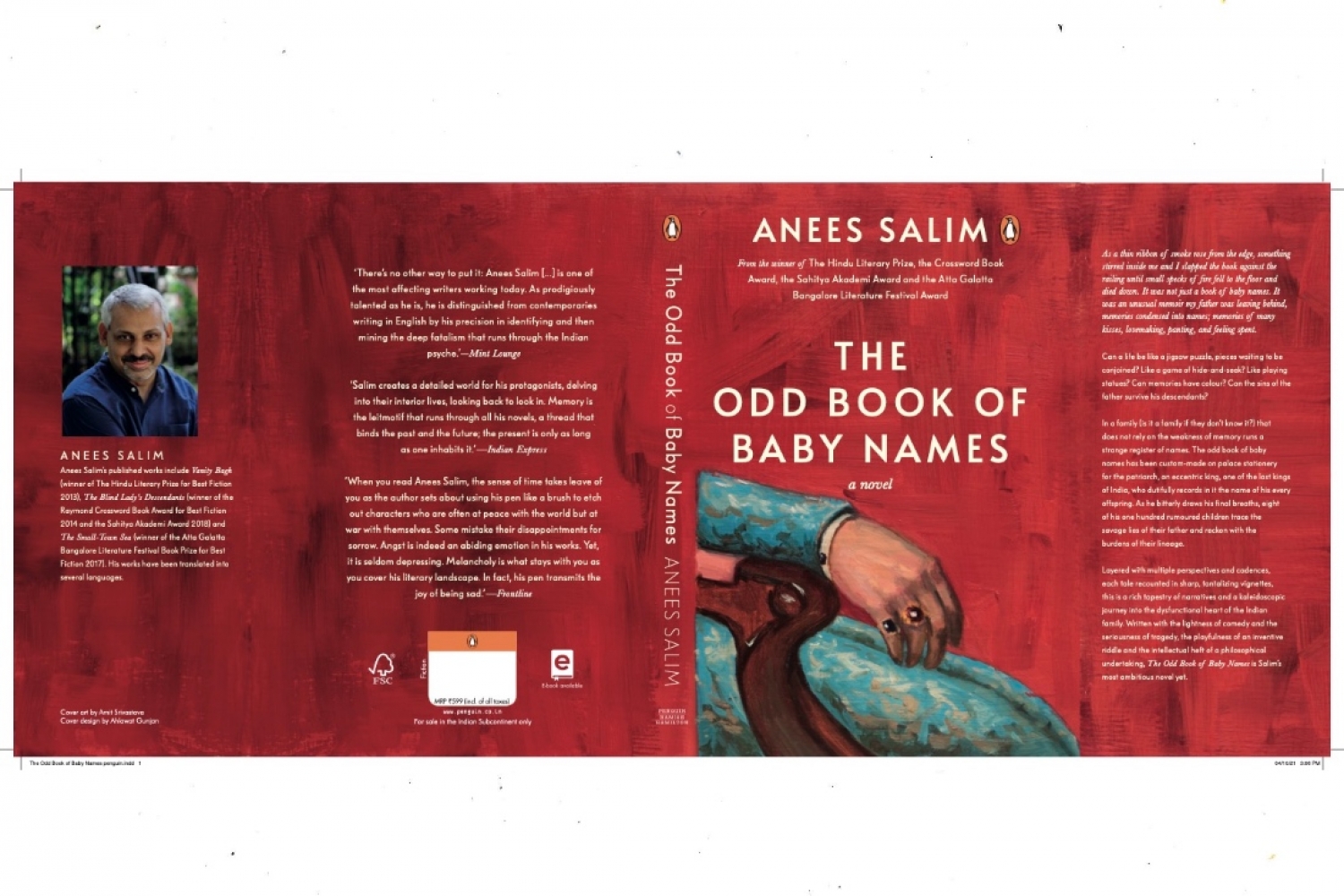 Renowned author Anees Salim's oeuvre is replete with concerns regarding familial bonds, and with his new book, The Odd Book of Baby Names, he emphasises that "While the backdrop and the plot may have changed drastically from my previous books, the core of this book remains family and bonding." Around this core revolves a fascinating story of a royal patriarch, now nearing the end of his life, and his odd book of baby names, one that has a record of the names of his children; not every legitimate one. As some of the names from this book come face-to-face with their father's secrets and each other's existence, the book masterfully employs multiple narratives to unfold the layers of a family and its flaws.
Below are excerpts from our conversation with the author about his craft and the new book.
How did you start writing?
I think I started writing to cope with the fear of failure. I was bad at studies, bad at making friends, bad at everything a fifteen-year-old was supposed to be good at. So, I started reading. My ancestral home had a big library and a wealth of good literature. The more I read, the more I started to suspect that there was a writer in me.
Do you remember the very first piece of fiction you read and the very first you wrote?
Yes, the first book I read was Passage of Arms by Eric Ambler. And the first piece I wrote was a short story which earned me a rejection slip from The Illustrated Weekly of India. I was seventeen.
Can you name some of your early literary influences?
V S Naipaul, Graham Greene, George Orwell, Evelyn Waugh, Christopher Isherwood, Joseph Conrad…
Does your work in the advertising industry influence your fiction?
No. The writer in me was shaped long before I joined advertising. I think I have carefully built a wall between literature and advertising.
Do you rely more on inspiration or intuition as a writer?
Neither. I rely on sadness. That is the source of each of my work, that is the force which drives me.
What is the origin story of The Odd Book of Baby Names?
The Odd Book of Baby Names is the story of a dying patriarch and his eight children, who think of their father in different ways, some with spite, some with love, some with admiration, and some quite indifferently.
Could you give us some insight into your writing process behind this book?
It was simple. Even though the book is about a king and his innumerable children, I imagined the book to be about myself and I used multiple voices to say what I wanted to say, pretending that each character was a reflection of me.
Did the creation of this book come with roadblocks?
Yes, but not in terms of plot or craft. A few months after The Small-town Sea was published I found myself in an unfamiliar mental territory. The story was throbbing inside me but I could not bring myself to write it. It took me a long time to clear the roadblocks and be back at my writing table.
How have you been coping with this pandemic personally, and as a writer?
As a writer, I failed to cash in on the solitude that the pandemic had forced on us. I could neither read nor write during the long lockdowns. And I regret that.
Do you have any long-range ambitions as a writer currently?
I want to write a book of non-fiction, an unusual travelogue maybe, or a book on people who would otherwise go unchronicled.
Lastly, are there any projects now underway you can discuss?
Yes, my next book is called The Bellboy. It is about a seventeen-year-old boy from an island who loses his way on the mainland. It will be published simultaneously in the UK and India in mid-2022.


Date 11-11-2021