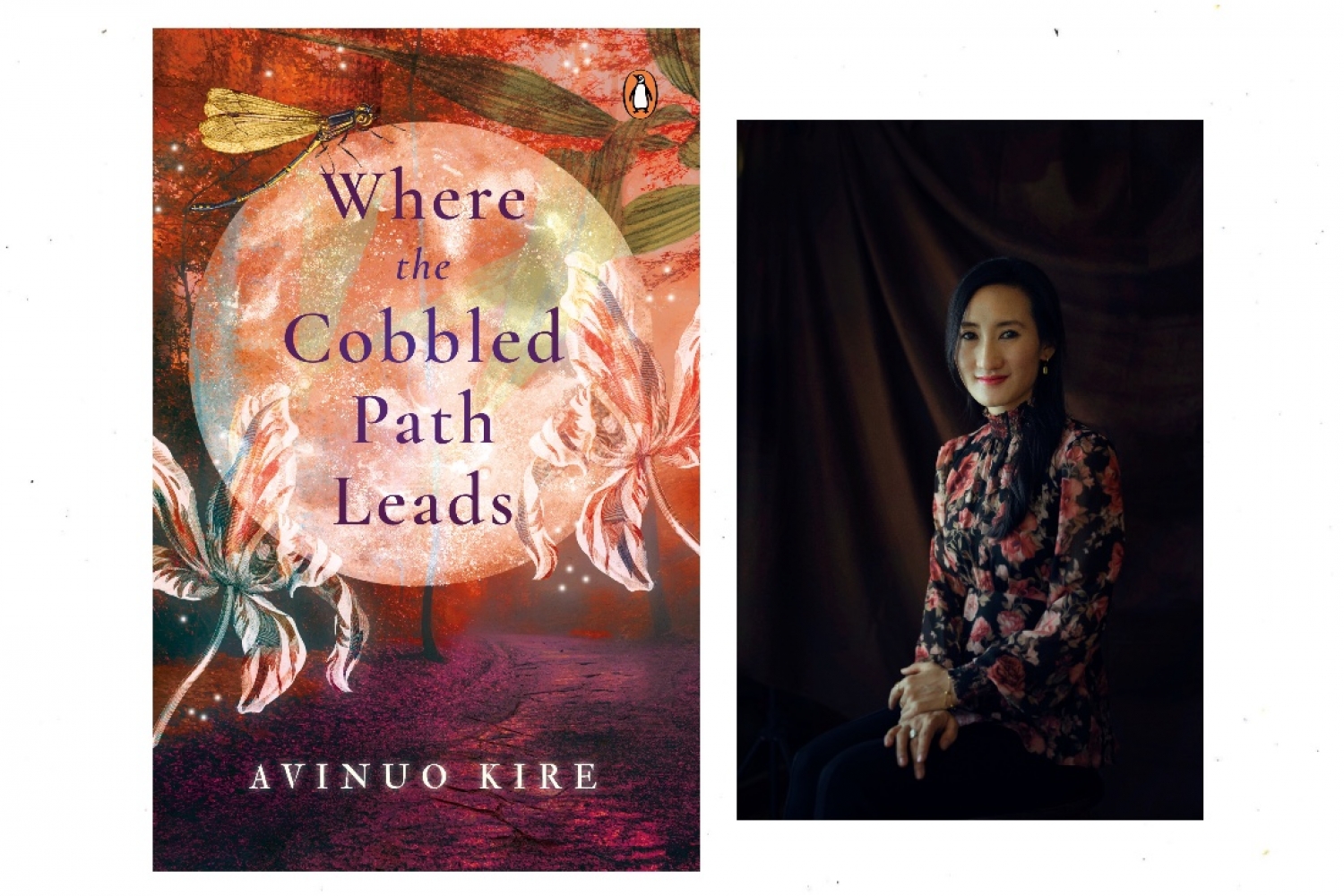 Photo: Kekhriezalie Keretsu
'The oral tradition — our folklore, myths and legends — these are stories I have grown up listening to and they have hugely influenced this work. It is a folk fantasy novel after all,' tells us Avinuo Kire of her new book, Where the Cobbled Path Leads. A masterful amalgamation of fantasy and folklore from Nagaland, Where the Cobbled Path Leads gives the reader some essential insight into Naga spiritualism and their culture of oral storytelling. The spirit stories from the land are imbued intriguingly in the narrative of a young girl and her journey after the tragic loss of her mother. We are in conversation with the author below to know more about her and the book:
Tell us about your journey with writing and formative literary influences ?
It's been an ongoing journey. Writing initially began as an indulgence, an escape, rather, from what I then regarded as the mundane everyday reality. In time, it became a way to create a space for myself, to navigate and assert identity. I was doing the latter unconsciously; realization of what I was struggling with dawned later. Today, I still write for these same reasons but most importantly, I write because it completes me.
This is difficult to answer; so many amazing literary figures. But a few that instantly come to mind — Raja Rao's Kanthapura, Premchand's Godaan (the English translation), Jeanette Winterson's Sexing the Cherry, the body of work left by Chinua Achebe and Toni Morrison, these are writers whose writings changed the way I perceived literature and writing during the formative years.
What led you to write Where the Cobbled Path Leads?
My Christian faith, my fascination for what may be defined as nativised Christianity, Naga folklore, my imagination and ever ceaseless wonder over how marvelously strange life is and what lies beyond — all this came together and inspired me to write this book. Although this may come across as somewhat cliché, I would like to believe that at the book's core is a message on loss, transformation and above all, love.
Could you give us some insight into your creative process?
Honestly, there wasn't any process or preconceived structure. I allowed my imagination free rein as I began the story and continued writing until there were no more words, everything had been said.
What kind of challenges did you face with this book?
One challenge could be the verification process of certain spirit stories and some practices involving a belief system which is no longer practiced. But all in all, the real challenges came after finishing the book — the quest to find a publisher who would believe in it and give it a home. I am grateful the manuscript found its way to Penguin Random House and into the hands of the wonderful team I am currently working with.
How have you been coping with the pandemic personally, and as a writer?
Like most others, I experienced sadness, pain and uncertainty, especially during the worst of the pandemic. But it was also a time of growth and as a writer, the solitude that lockdown brought gave me quality time and space to write. I'm of course, painfully aware that I've been very privileged this way and that most did not have that luxury.
Lastly, what are you working on next?
Having a regular day job as a teacher, I don't get as much time to write as I'd like. But whenever I can, I've been working on a novel, something that's been in my heart and head for so many years now. And of course, in between, I find myself continually returning to my first love, little short stories!

Text Nidhi Verma
Date 01-07-2022