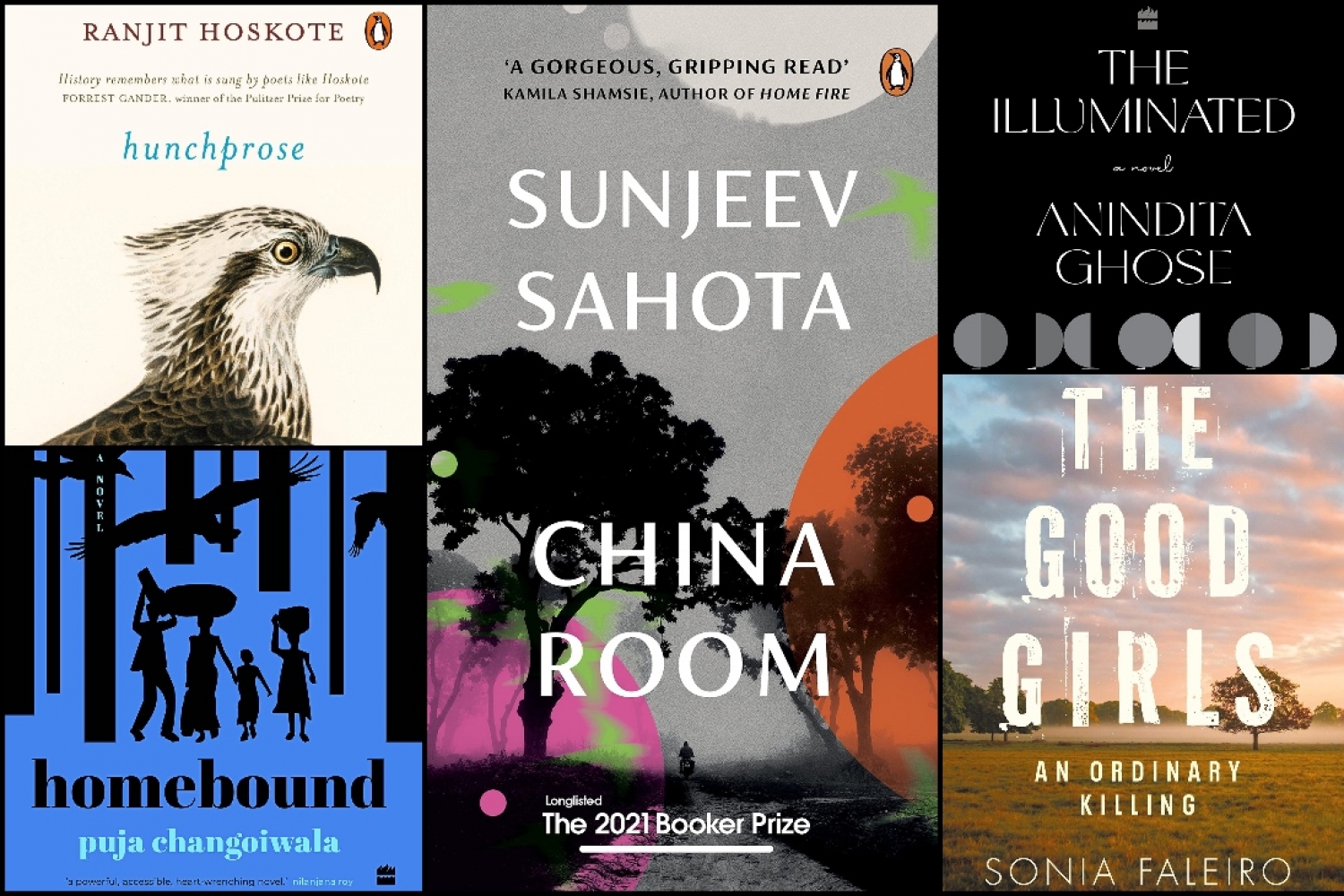 China Room by Sunjeev Sahota
At the end of Sunjeev Sahota's book, China Room, longlisted for the Booker Prize 2021, there is a photograph of a lady holding a baby. Upon probing, the writer tells us that it is his great grandmother holding him. The photograph is a significant aspect of the book, as the writer himself asserts. China Room's narrative ricochets between the story of an unnamed narrator in England, battling his sorrows and addiction, and of Mehar, a newly-wed young woman, living confined within a room called the China Room, on a large farm in rural Punjab. The stories, also set in two very different time periods, find themselves constantly reverberating each other. Eventually they collide and a deep-seated connection comes to fore. This connection finds itself encapsulated in the photo, as the author's great grandmother's story was the inspiration behind China Room. A fantastic feat of fiction, China Room proved to be one of our best reads of the year.
The Illuminated by Anindita Ghose
After a fifteen-year-long stint as an acclaimed journalist — having graduated from Columbia's Journalism School and worked as features director of Vogue India and editor of Mint Lounge — Anindita Ghose made her literary debut with one of the most anticipated books of the year, The Illuminated. While this was her first venture in the field of fiction, she was aware of her proclivity towards the written word since childhood and The Illuminated shows her proficiency in it. The book tells the story of two remarkable women, a mother and daughter, who are forced to see the world anew when Robi Mallick — the renowned architect around whom their lives revolve — dies suddenly. They grapple with a world that is changing rapidly, marked by a rising tide of religious fundamentalism that seems determined to put women in their place. The novel's thematic focus on questions of identity speaks to our times, along with its exploration of perception.

Hunchprose by Ranjit Hoskote
From the epic of the classical age to the free verse of today, poetic creation has been an indispensable facet of human existence. As human civilisation has evolved over the centuries, so has poetic form and its concerns. In our contemporary reality, many socio-cultural and ecological issues have pervaded our being, and it is hence a necessity that some of these issues be addressed by the poetic brilliance of Ranjit Hoskote. In Hunchprose, the poet redirects us towards our milieu with urgency. As humanity slowly moves towards apathy and amnesia regarding anxieties of belonging to our world, the book breaks this singular movement, to celebrate the plurality of both our world and ourselves. With each poem comes a new experiment in the linguistic form of poetry. Many voices are at play, many quandaries are voiced, and many discoveries await. Hunchprose is a book that deserves attention by everyone. It is a book that warns, and a book that redeems.
Homebound by Puja Changoiwala
Award-winning journalist and author of highly-acclaimed, non-fiction books, Gangster on the Run and The Front Page Murders, Puja Changoiwala's encounter with the the 26/11 Mumbai terror attacks led her to explore intersections of gender, crime, social justice, human rights and technology in India. So, for her debut fiction book, Homebound, she endeavoured to capture the mass exodus of migrant workers to their hometowns and villages when the pandemic resultant lockdown hit the country last year. And this endeavour has resulted in perhaps the most important book to emerge from, and on, this dire time. Setting itself apart from the media coverage on this crisis, Homebound fictionalises the very real circum- stances of the people by delving deeply into a single family's, especially their young daughter Meher's, physical, psychological, and in many ways, a significantly political journey. The book is, quite simply, an essential read.
The Good Girls: An Ordinary Killing by Sonia Faleiro
When we began reading Sonia Faleiro's The Good Girls: An Ordinary Killing, we were prepared to be devastated by the narrative reportage. It was clear from the very beginning that this true story about the death of two young girls in a village in Uttar Pradesh, when investigated by the lens and acumen of someone like Sonia Faleiro, would end up revealing all the shades of darkness that pervade our society's attitude towards women and sexual violence. Needless to say, the tragedy, written in a cleverly empathetic yet unsentimental way by the author, is gut-wrenching and heart breaking, making it one of the most important books of the year.

Date 27-12-2021