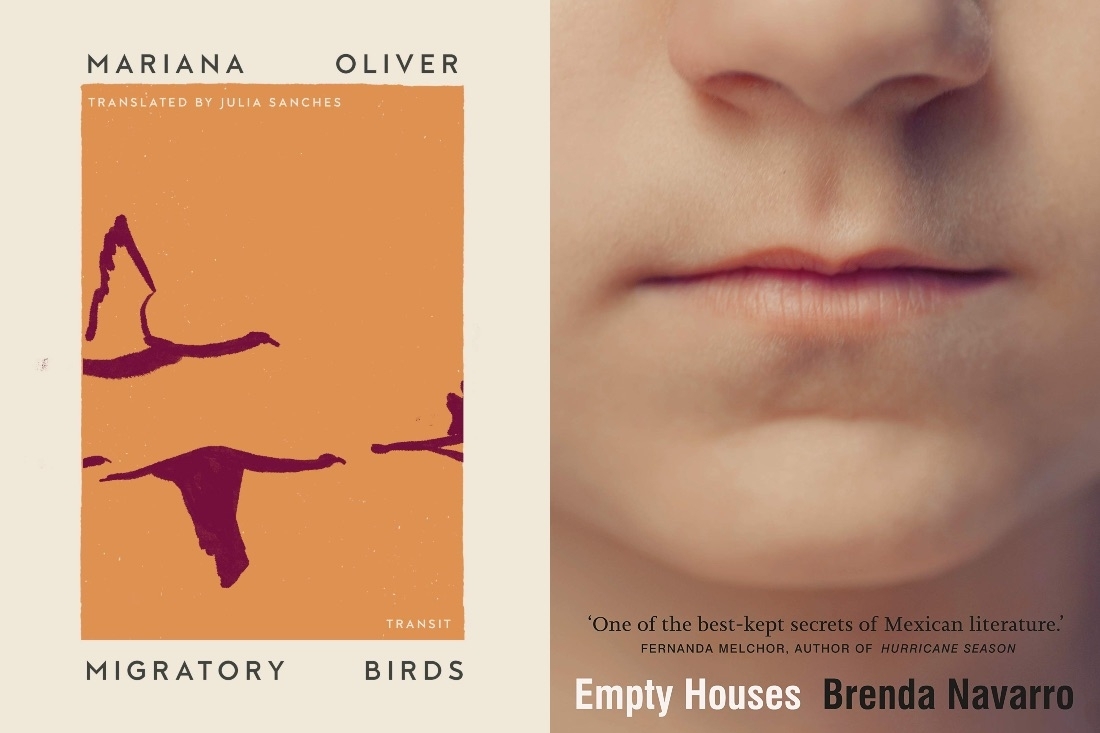 Every year, as more and more books find themselves getting translated in English, more readers around the world get to delve into extraordinary worlds and get a taste of literature from different languages. 2021 has certainly proven to be a boon year for books in translation, so we've put together a curated list of already released and upcoming books for you to add to your reading list
Khwabnama by Akhtaruzzaman Elias
Translated by Arunava Sinha
In this magnum opus, which documents the Tebhaga movement, wherein peasants demanded two-thirds of the harvest they produced on the land owned by zamindars, Akhtaruzzaman Elias has created an extraordinary tale of magical realism, blending memory with reality, legend with history and the struggle of marginalized people with the stories of their ancestors.
The Incomparable Festival by Mir Yar Ali "Jan Sahib"
Translated by Shad Naved
The Incomparable Festival (Musaddas Tahniyat-e-Jashn-e-Benazir) by Mir Yar Ali (whose pen name was Jan Sahib) is a little known but sumptuous masterpiece of Indo-Islamic literary culture, presented for the first time in English translation. Structured as an ode to the nawab, the poem is a world-album depicting various classes on the cusp of social upheaval.
Variations on the Body by Maria Ospina
Translated by Heather Cleary
In six subtly connected vignettes, Variations on the Body explores the obsessions, desires, and idiosyncrasies of women and girls from every level of Colombian society. Combining humour, heartbreak, and unsettling violence, Ospina weaves a multifaceted picture of contemporary Bogota in vibrant, gleaming prose.
Hard like Water by Yan Lianke
Translated by Carlos Rojas
Hard Like Water is a thrilling story about an erotic affair during China's Cultural Revolution. A novel of rare emotional force and surprising humor, Hard Like Water is an operatic and brilliantly plotted human drama about powers corrupting nature and the brute force of love and desire.
Migratory Birds by Mariana Oliver
Translated by Julia Sanches
In her prize-winning debut, Mexican essayist Mariana Oliver trains her gaze on migration in its many forms, moving between real cities and other more inaccessible territories: language, memory, pain, desire, and the body. Blending criticism, reportage, and a travel writing all her own, Oliver presents a brilliant collection of essays that asks us what it means to leave the familiar behind and make the unfamiliar our own.
Heaven by Mieko Kawakami
Translated by Sam Bett
From the bestselling author of Breasts and Eggs and international literary sensation Mieko Kawakami, comes a sharp and illuminating novel about a fourteen-year-old boy subjected to relentless bullying. Unflinching yet tender, sharply observed, intimate and multi-layered, this simple yet profound novel stands as yet another dazzling testament to Mieko Kawakami's uncontainable talent.
The War of the Poor by Eric Vuillard
Translated by Mark Polizzotti
From the internationally bestselling author of The Order of the Day: Éric Vuillard once again takes us behind the scenes at a moment when history was being written. Sixteenth-century Europe: the Protestant Reformation takes on the powerful and the privileged. The history of inequality is a long and terrible one. And it's not over yet. Short, sharp and devastating, The War of the Poor tells the story of a brutal episode from history, not as well known as tales of other popular uprisings, but one that deserves to be told.
First Person Singular by Haruki Murakami
Translated by Philip Gabriel
The eight stories in this new book are all told in the first person by a classic Murakami narrator. From memories of youth, meditations on music, and an ardent love of baseball, to dreamlike scenarios and invented jazz albums, together these stories challenge the boundaries between our minds and the exterior world. Occasionally, a narrator may or may not be Murakami himself. Is it memoir or fiction? The reader decides.
Empty Houses by Brenda Navarro
Translated by Sophie Hughes
Empty Houses unfolds in the aftermath of a child's disappearance. His mother is distraught. As her life begins to unravel, she is haunted by his absence but also by her own ambivalence: did she even want him in the first place? A literary sensation on its original publication, Empty Houses is a kaleidoscopic inquiry into contemporary Mexico and a provocative exploration of motherhood. It announces an intrepid and breathtaking new literary voice.
The Lost Soul by Olga Tokarczuk
Translated by Antonia Lloyd-Jones
The Lost Soul is a deeply moving reflection on our capacity to live in peace with ourselves, to remain patient, attentive to the world. It is a story that beautifully weaves together the voice of the Nobel Prize-winning Polish novelist Olga Tokarczuk and the finely detailed pen-and-ink drawings of illustrator Joanna Concejo, who together create a parallel narrative universe full of secrets, evocative of another time.