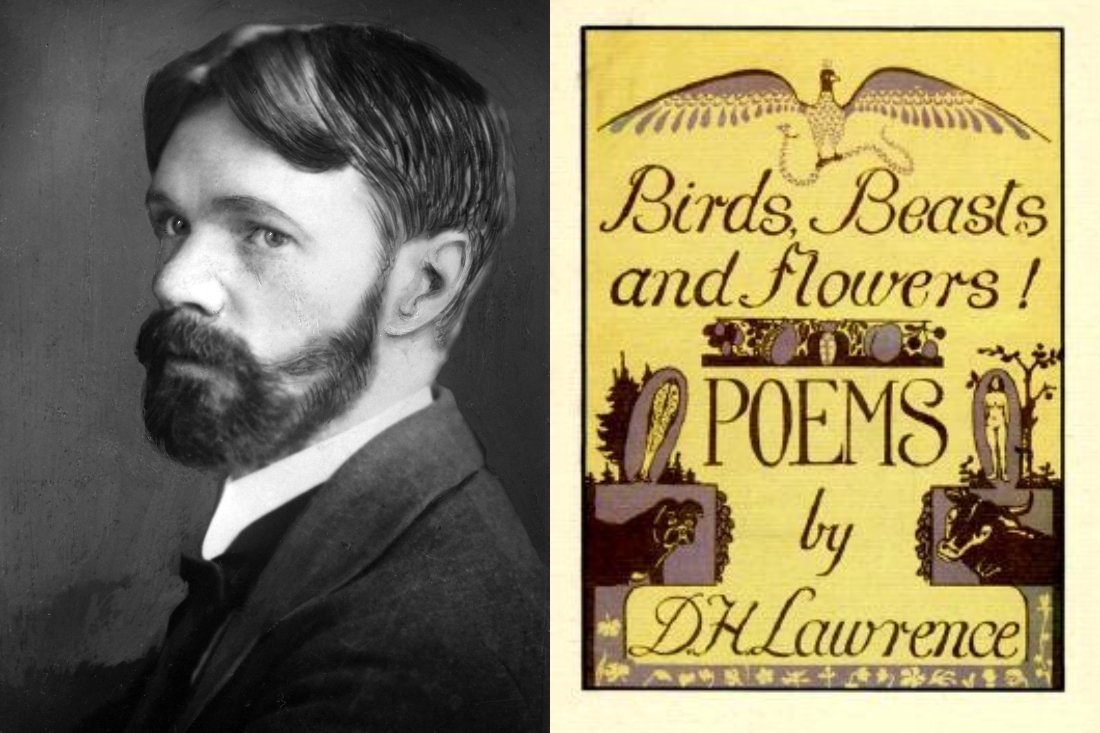 David Herbert Lawrence was an English author and poet of the Modernism genre. While he was also intimately in touch with nature, he loved nothing better than to explore every nuance of filial, marital, and sexual relations. His prophetic and major theme is the debilitating and impending threat of the machine and industrialisation. Known as much for his radicalism and fair share of trysts with censorship, as for his delicate but ostentatious literary grandeur, D.H. Lawrence once claimed, 'It's not art for art's sake, it's art for my sake.'
On the occasion of his birthday, we look at his greatest works, including short chronicles and poetry, that you can indulge in over this weekend.
Sons and Lovers
'I tell you I've written a great book,' D.H. Lawrence had declared to publisher Edward Garnett, after sending him the manuscript of Sons and Lovers in November 1912. 'Read my novel, it's a great novel,' and we couldn't agree more. Disguised as an account of an Oedipal struggle, this book is a coming of age story of a man who is torn between a passionate relationship with his mother and his attraction to other women. An early testament to Lawrence's style, the narrative which is set in rural England during the Industrial Revolution, weaves through class struggle and societal politics as well.
The Rainbow and Women In Love
While The Rainbow is considered to be the more perfect pod of the diptych that also contains Women in Love, the two books remain memorable for their female characters. A social saga written in two parts and spanning three generations, the general plot focuses on the Brangwen Sisters, as they strive to express themselves in an Edwardian English society, and later pursue liberated personal relationships. Written with poetic eloquence and touching upon seemingly caustic social affairs at the same time, what makes these a satisfying read is the evocation of the natural world as physical, timeless and symbolic.
D.H. Lawrence and Italy
'The sky and sea are parting like an oyster shell, with a low red gape,' such is Lawrence's Italy, meandering through beauty, art, thoughts and reflections. Published by Penguin, D. H. Lawrence and Italy includes all three of his travel books on Italy — Twilight in Italy, Sea and Sardinia, and Sketches of Etruscan Places — written between 1927 and his death, published posthumously in 1932. All three are different in tone, location and in philosophical view. While the factual accuracy of his account is often questioned, it is drenched in the most exquisite prose, like any travel memoir on Italy warrants it to be.
Birds, Beasts and Flowers
While he may be best known for his novels, he has also written about eight hundred poems, usually short and sometimes even tweet-sized. Birds, Beasts and Flowers is a poetry compilation which was first published in 1923 and is considered to be his first great experimentation in free verse. Unbounded by traditional structures, the results are fresh, arresting, and full of verbal dexterity. As evident from the title, he was especially fond of writing about animals, flowers, and other aspects of nature, usually in a deeply symbolic manner.

Text Janani Venkateswaran