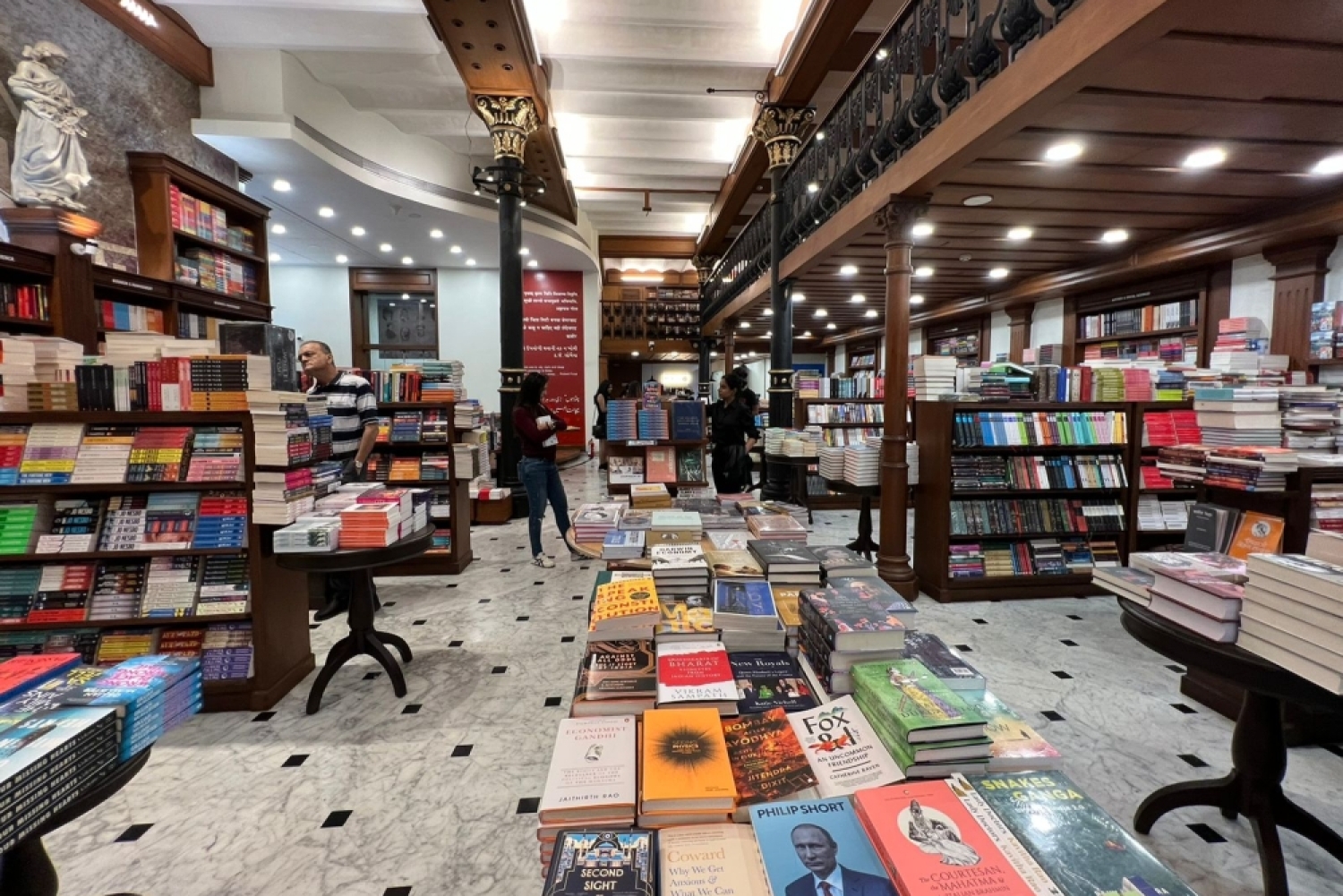 Kitab Khana Bookstore, Mumbai
Five Book Clubs to Join in India
Books have the great powers to transport us to different worlds, ignite our imaginations, and spark meaningful conversations. But imagine the power of reading and discussing them with a community of like-minded individuals who can bing out new nuances that you couldn't figure out. Book clubs are way to get out of your comfy bed and discuss them with people to learn and unlearn your readings. Here are five bookclubs to join in different cities.
Babelfish Book Club
An initiative by Westland publications, Babelfish Book Club meets every month at plant and art based cafe, Planeterie, to discuss fiction in translation from around the world. You can also get discount on their book of the month if you buy from Midlands Bookstore. This month, they are going to discuss the book Chilean Poet by Alejandro Zambra.

TWC Book Club
Hosted by Madiha Khan, The White Crow Book Club meets every month at The White Crow bookshop in Mumbai. They discuss books' characters, its plot and literary themes, and play bookish games. This month they are reading Devika Rege's Quaterlife.

Atta Galatta Book Club
The AG book club conducts its monthly meets at the Atta Galatta bookshop in Bangalore. Instead of picking a book of the month, this book club picks a theme of the month and invites everyone to read and come any book related to the theme. Their theme for next month is Indian languages.
The Q Book Club
The Q Book Club is a collaboration between The Quorum club and Quill & Canvas bookshop in Gurgaon. Meeting monthly at The Quorum, this month they are discussing the 2023 Booker-longlisted book Western Lane by Chetana Maroo.

Kitab Klub, Mumbai
If you want experience what it is like to read a book in a large crowd, then join Kitab Klub, a book club hosted by the old famous Kitab Khana bookstore in Mumbai. Led by Aloka Gambhir, their next read is Yellowface by R.F. Kuang.


Words Paridhi Badgotri
Date 18.09.2023