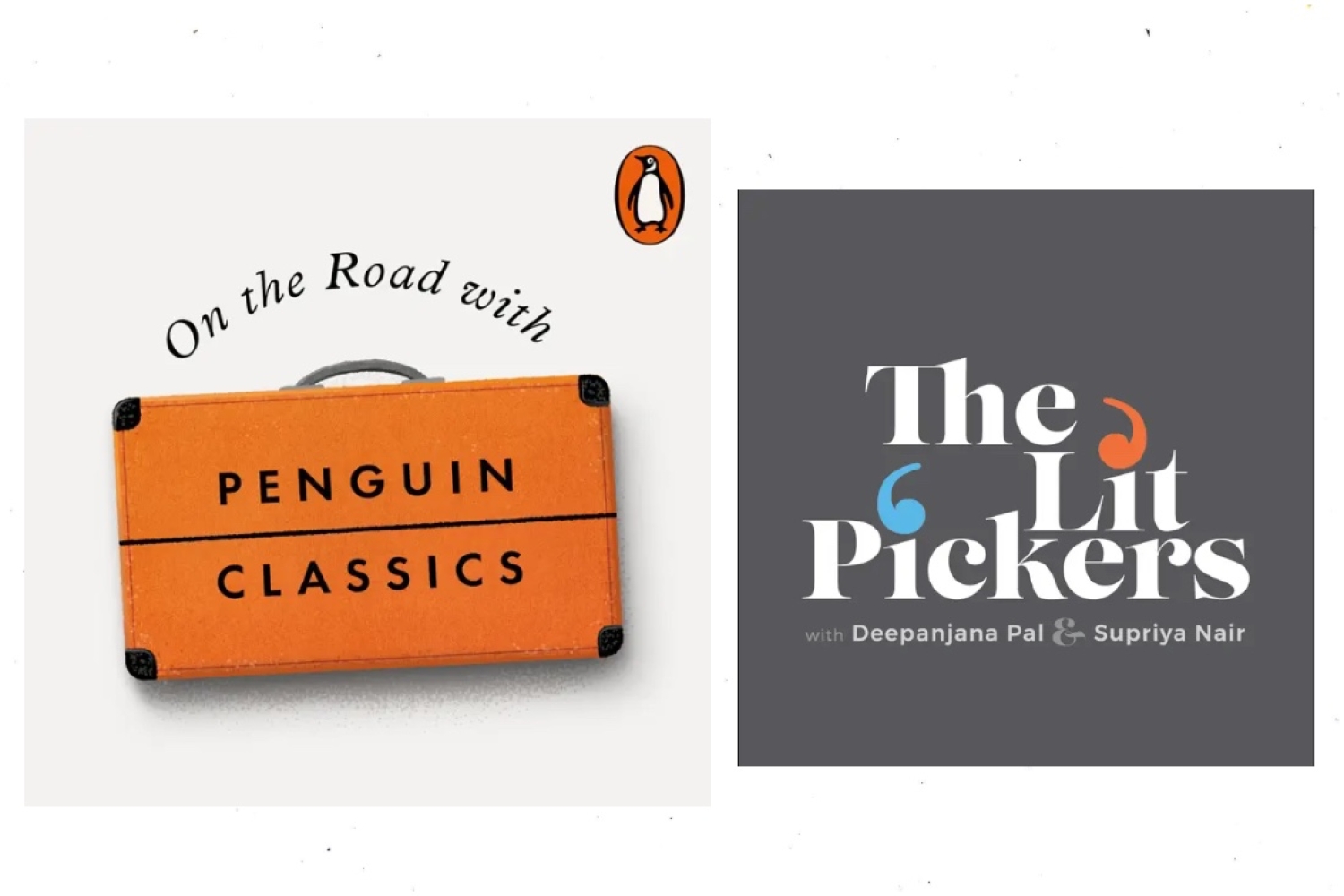 Literary podcasts explore books through discussions, author interviews, and are a fun yet easy way to get a glimpse of the publishing industry. Fortunately, as things get more digital, so does the world of books, making access to them easier. So, we present you a Platform edit of literary podcasts that would help you dive into the literary world and explore it further.
The New Yorker: Fiction
The podcast includes a monthly reading and conversation with the New Yorker fiction editor Deborah Treisman. With the biggest happenings in literature on their radar, this podcast also serves as a fine class in writing, as one author speaks about another's writing and the impact it had on them.
On the Road with Penguin Classics
A weekly podcast that takes a stroll around the world, exploring every reader's favourite classic books. In each episode, author and editor Henry Eliot travels to a different literary location to explore a brilliant book, in the company of a remarkable reader. A must-listen for classic readers or someone who wishes to explore the genre.
The Lit Pickers
Hosted by Supriya Nair and Deepanjana Pal, The Lit Pickers is all about honest, critical reviews of books. This duo also talks about other spheres of writing like literary awards and literature festivals, along with their purpose and significance. In short, they discuss everything that you need to know about book publishing in India.
Kitabi Karwan
This podcast has been named quite rightly because it doesn't seem to critically analyse books, nor review them. Instead, they talk about how each book touches its readers, exploring the more emotional parts of book writing. Hosted by Siddhart Gupta, this podcast discusses about a writer's inspirations and their journey of writing.
Borrowed
Hosted by Krissa Corbett Cavouras, director of marketing and engagement at Brooklyn Public Library, and Adwoa Adusei, librarian at Brooklyn Public Library's Brownsville branch, this podcast brings you stories centred around the Brooklyn Public Library itself. As the name suggests, they do talk about the practice of borrowing books but also about people starting businesses, finding their roots, playing Dungeons & Dragons, and creating a community. With all this also comes their own curated book list, making the show not only entertaining but also a great resource.
Books and Boba
Books and Boba is both a book club and podcast, dedicated to highlighting books written by authors of Asian descent. It's a monthly podcast where hosts Marvin Yueh and Reera Yoo pick a book by an Asian or Asian American author to read and discuss. In addition to this, they also interview authors and cover publishing news, including book deals and new releases.
Adaptation Nation
This podcast focuses on cinematic adaptations of books into movies and TV shows, and what makes them good or bad. A rotating cast of Book Riot editors read, watch and discuss notable new releases, revisit classics, and dive into beloved favourites, leading the listener into an enchanting literary headspace.

Text Samridhi Singh
Date 20-07-2022