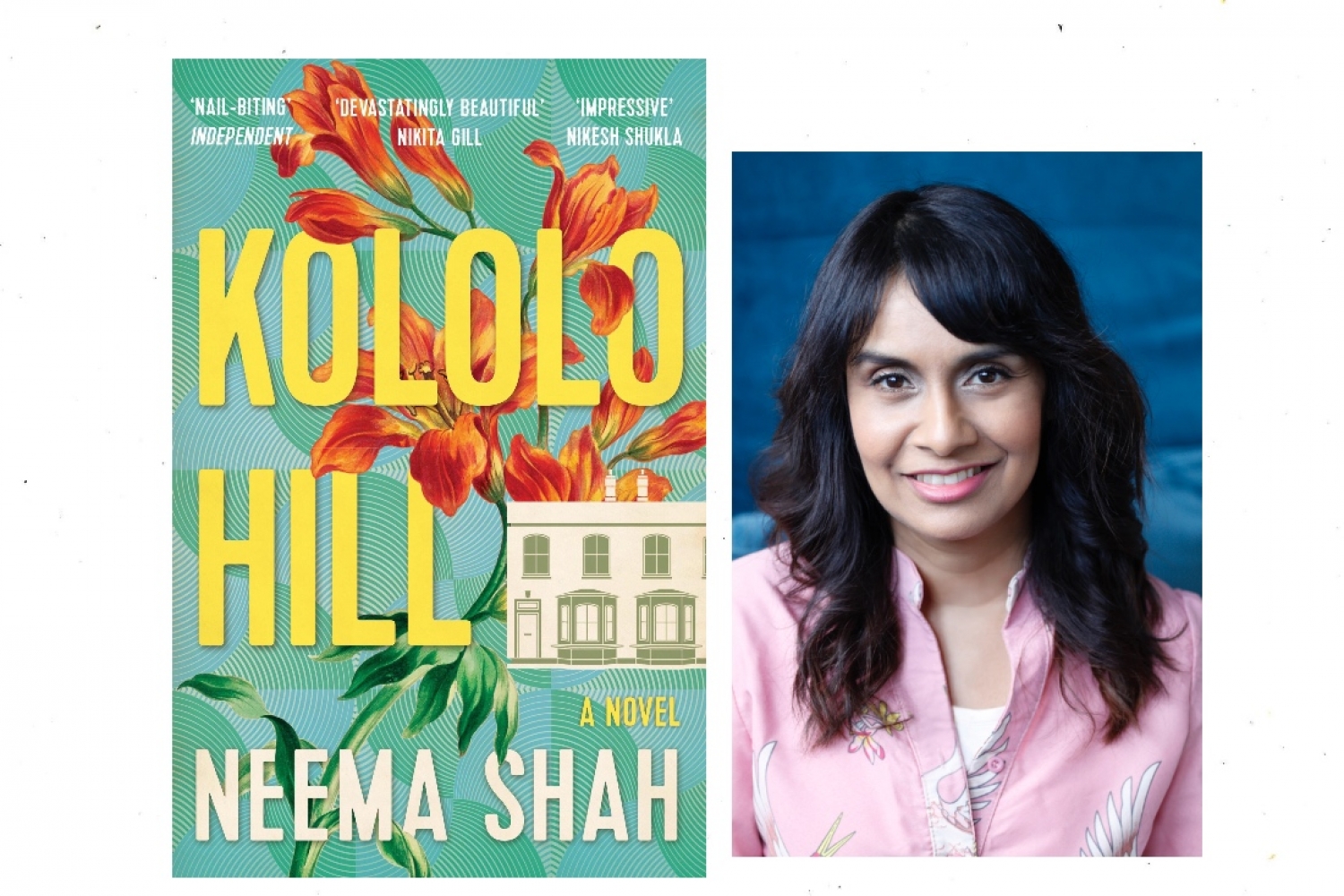 I have found this year's literary produce to be magnanimous in its intention of highlighting varied contexts and sub-cultures. More and more fiction writers have delved into their own roots and created narratives that signify lesser known topographies, cultures, identities and historical events. Neema Shah's critically-acclaimed debut book, Kololo Hill, is a fascinating endeavour in the same direction. The book's political canvas recalls the expelling of Ugandan Asians in 1972, an event barely spoken of in fiction so far. Propelling ahead with the struggle of one family unfurling on this volatile canvas, the book is masterfully crafted and an essential read.
As the book is set to release in India soon, we connected with the author to know more about the book's context and creation.
The Author
I was born and raised in London. I built a career in marketing and while I'd written as a child, as with many early passions, it fell away once I began work. In 2015, I did a short online creative writing course, mainly because I thought it might help with my day job. I was hooked from the first task. I'd forgotten how much I loved to write and initially began writing short pieces before deciding to give the idea of Kololo Hill a try.
The Book
My grandparents left India in the 1940s to build new lives in Kenya and Tanzania, while some of our extended family settled in Uganda. Even as a child, I was fascinated and horrified by the stories of the Ugandan Asians, who were expelled in 1972 by President Idi Amin.
The novel is centred around recently-married Asha, her husband Pran and his family, who are all given ninety days to leave the country along with eighty thousand other Ugandan Asians. The story explores the fallout of the expulsion as they arrive in the UK, as well as the secrets that threaten to fracture their fragile family.
The Context
I was always surprised that there weren't more novels about the Ugandan Asian expulsion — I would have loved to read one as a teen myself. I wrote the novel during the fallout from Brexit, the rise of Trump and the general increase in more divisive politics in many parts of the world. It felt that the themes I was writing about in the novel — of home, belonging and identity — were playing out again in real life. I mined my own feelings and thoughts about what was happening to imagine what it must be like to leave behind the only home you've ever known.
I consider Kenya my second home — it's where we spent many happy family holidays and we still have a lot of relatives there. I wanted to tell some of the stories of my family, in particular my Nani, who left Gujarat as a teen bride and young mother to join a husband she barely knew in Kenya. East African culture is very unique; while we of course eat many of the traditional Gujarati dishes, others have been infused with East African ingredients such as cassava and coconut. Likewise, our language, while largely Gujarati, is also suffused with Swahili and English. I wanted to show this unique sub-culture through my writing.
The Influences
As a British Asian, it was often difficult to find novels that reflected my own specific background. I looked to writers such as Zadie Smith or those from the Indian Subcontinent such as Salman Rushdie and Arundhati Roy, but their stories were of course different to my own experiences. All these authors are however, undoubtedly inspirations for me. I have been told I have a very cinematic style of writing and I must confess I watch a lot of films and also TV dramas which are large in storytelling scope and visually stimulating.
The Challenges
The biggest challenge for me was telling readers — most of whom likely knew little to nothing about the expulsion — what exactly happened whilst also keeping the personal stories of the characters front and centre. In later drafts, I learnt how to better balance the history with the feelings and emotions of the people involved directly. Practically speaking, I still work full time and wrote the novel on my commute. Although finding the time to write can be tricky sometimes, it is a passion and something that will always be a key part of my life.
The Readers
I have had e-mails from readers who have been grateful to learn about a period of history that they knew nothing about. I hope I can illuminate this time for others. I've also been so heartened to hear from readers whose families were directly involved in the expulsion, who felt that the novel helped to shed light on a period that many people were often, understandably, reluctant to talk about.
The Pandemic
The pandemic has of course been a challenge for many reasons, but for me, I've largely benefited from the quieter pace and working from home. It gives me more 'head space' to write and focus. That said, I think that even for me, I'm itching to get out and about more as it helps with creativity and it's something I want to try and do more of in the coming months (safely, of course)!
The Future
My next novel moves further back in time to World War 2 and Indian Independence. I can't say much more just yet but it's important to me to tell British Asian stories and shed light on important aspects of history that have been overlooked.
Text Nidhi Verma
Date 17-11-2021