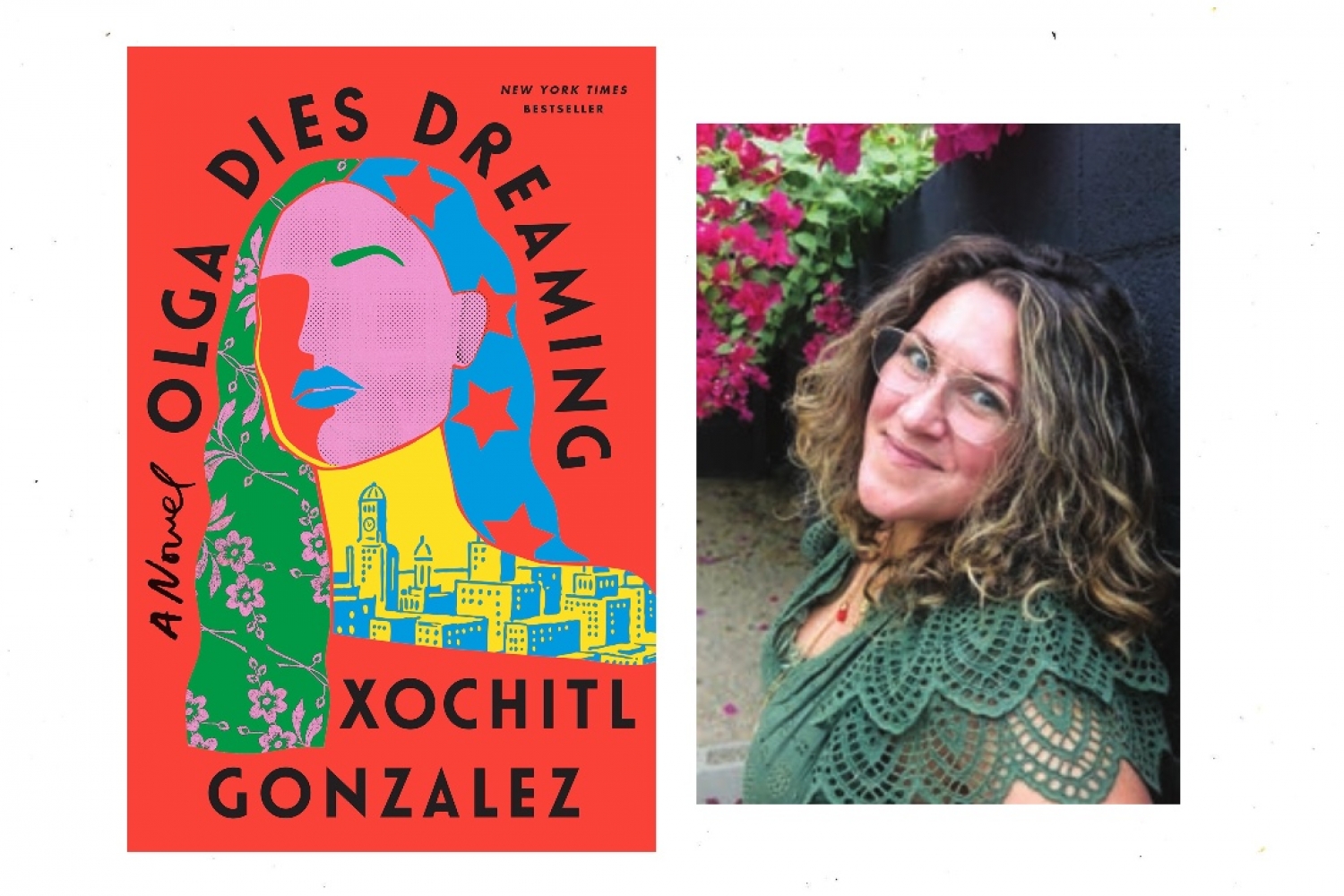 Photograph: Mayra Castillo
Olga Dies Dreaming
Xochitl Gonzalez
'Olga died waiting for a five dollar raise', says a line from the poem 'Puerto Rican Obituary' by Pedro Pietri, from where the title of Xochitl Gonzalez's extraordinary debut novel, 'Olga Dies Dreaming' is taken. Naturally, money is a rather important concern of the narrative. However, it is not about the lack of it but of the various ideologies behind it, most prominently, that of the American Dream. Xochitl's protagonist Olga is a successful wedding planner for New York's elite and is rich and successful. Although it is the very notion of being rich and successful the author endeavours to problematise for her readers.
With its opening chapter on the beautiful expensive napkins used in elite weddings, capitalism, consumerism, materialism and elitism infect the narrative. However, these aspects, slowly and surely, begin to assume their space in the background as the more urgent concerns take centrestage. Xochitl acquaints me with them, "It was sort of three different ideas that one day, very clearly converged. When I first started writing – creatively vs. commercially – I was intimidated by fiction. So, I went to Bread Loaf with an essay about being abandoned by my activist mother as a kid so she could go out and 'save the world'. People really responded to the themes, but basically told me it was a book. I had no interest in writing a memoir by then. But, in time I found the courage to write some fiction and was scratching out some stories about upwardly mobile Latinas – mainly Puerto Rican - living in a very different Brooklyn than the one they grew up in. It was clear they were sort of longing to tell one woman's story. Finally, I had been for years extremely frustrated by the situation in Puerto Rico and that we have a colony in contemporary times. It was just a news story that never could break through—not even after Hurricane Maria. I one day was reading this book 'The Battle for Paradise' by Naomi Klein about disaster capitalism and listening to Alynda Segarra's album The Navigator while commuting and I realised that, if I borrowed just enough biography from myself, I could weave a pretty entertaining, hopefully beautiful story that would personalise both; one version of a contemporary Latin experience, as well as the real world emotions and experiences of gentrification, colonialism and resilience. I ran out of the train to get a napkin to scratch the ideas out."
It is never easy to compose a narrative with so many ideas at play and Xochitl does so remarkably through the use of her protagonist, Olga. Olga's characterisation is a tremendous literary accomplishment. "I would say she is very Old Brooklyn," the author tells me. "Loyalty, spreading love - that's more than a Biggie lyric. It's really how people who are from here so often are. Is there something that's not that hard for me to do that will make a huge impact on your day? Tell me and I'll try and do it. She grew up with that value system. There's some bits of her that maybe are spiteful. Tiny acts of revenge. There are massive moments where Olga feels like she is a terrible person, where she feels that she is neither succeeding at 'home' with her family because her time is so devoted to her economic pursuits but her ambitions in that arena leave her feeling emotionally empty. And she's obviously failing against her mother's value system. In trying to enact these little revenges or feel tiny moments of alleviation of guilt or whatever, she has some peccadillos, but really, the issue is she is not terrible, she is lonely."
There are complex layers to Olga's existence. The layer of the American Dream, the layer of being a woman of colour, the layer of being a little girl who was abandoned by her activist mother, the layer of her Puerto Rican heritage and wit- nessing America failing the country, the layer of loneliness. "Her upward mobility has left her, as the saying goes in Spanish 'Ni de aquí, ni de allá' (neither from here nor from there). I felt this was an experience I personally had but one that I think is reflective of many Latinx women, women of colour and any person who has tried to 'excel'," shares Xochitl. This notion of upwards mobility through hard work and economic success, especially how the author has investigated it, is enlightening. It holds up a mirror to one's own choices and experiences.
Another important facet of Xochitl's narrative is its dealing with the Puerto Rican situation. In my own interactions with the arts in the past few years, it has become increasingly evident that when an artist taps into their own, unique, personal heritage, they create the most fascinating of works. I believe that the same happens in 'Olga Dies Dreaming'. Xochitl explains, "My day job, when I started this book was at Hunter College and so I would jet uptown from main campus to CENTRO: The Center for Puerto Rican Studies and research Hurricane Maria data, The Young Lords, eco-pollution in Latinx communities, waves of activism. Some stuff was ingrained in me. My parents were activists and I don't remember not knowing about sterilisation on the island or the Nuyorican Poets. Fania and that era of Salsa and the cultural history of Freestyle are things I dork out on anyway. But generally speaking, I spent lots of time on the colonial history and the history of activism in the diaspora. I spent tons of time watching Maria footage, researching HIV and AIDS in the 90s – another era I lived through but wanted to refresh. I talked to Puerto Ricans who had been on the island and displaced because of Maria. That was important. I tried to not get bogged down in it, writ large. I tried to absorb it, forget it and then go back and write, because it all needed to come from character and story, not messaging. I just wanted to be sure I got it all correct, because I haven't seen this larger history in fiction in a minute and felt it was important to my community that it was correct."
There is a lot to take away from 'Olga Dies Dreaming' and its complex ideas. However, I found myself sitting with an amusing feeling of liberation when I finished reading the book. A feeling that stayed with me for a while and engulfs me warmly whenever I think again of the book. Triumphantly, when I ask her at the end of my conversation with her, what Xochitl would like readers to take away from her book, she declares, "Our past heartaches are not what define us; joy awaits us at any age. Together, we are stronger and more joyful than apart."

This review is an all exclusive from our May Bookazine. To read more such articles, grab your copy now.

Text Nidhi Verma
Date 14-05-2022