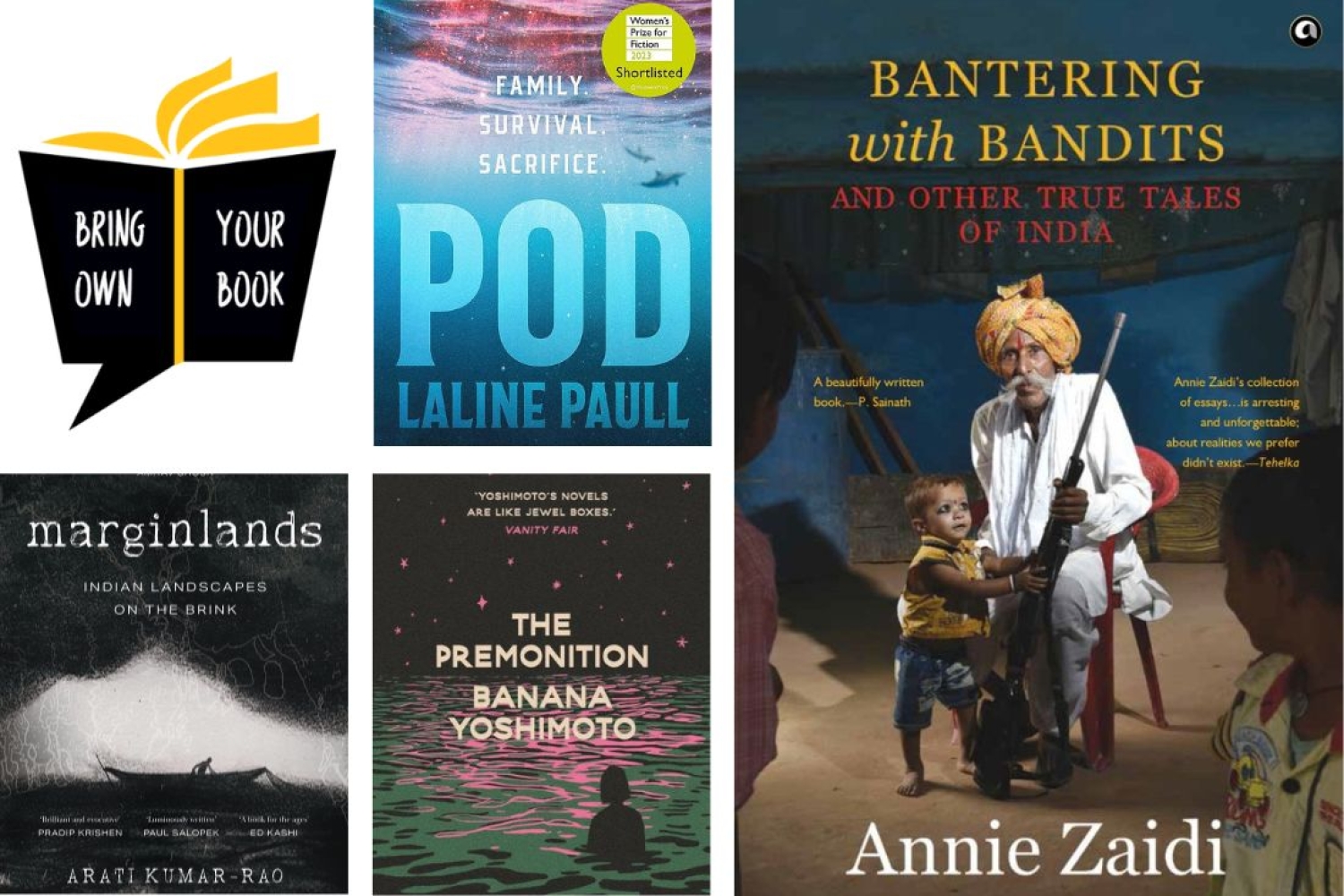 In the digital age, where connections transcend geographical boundaries, online book clubs have emerged as vibrant communities of literature enthusiasts. These virtual sanctuaries for book lovers offer a unique platform to discuss, dissect, and celebrate the written word in the comfort of your own space. Join the digital realm of literature lovers with these 5 online unique bookclubs!

Karuna's Kitab Club
Author-poet Karuna Ezara Parikh started an online bookclub in the month of April, this year. Books are announced on the first day of each month, chosen by a small team of readers, including Parikh. On the last weekend, the club has an online session with the chosen book's author, where Parikh converses with the author for sometime, followed by a readers' QnA.

The Earth Book Club
Founded by Shruti Sharma and Rashi Garg in May last year, this book club promotes green literature and attempts to create awareness about the environment, consequently prompt individuals to make eco-conscious choices in their daily lives. By posting reviews of environmental books across categories and listing book recommendations from time to time, Sharma and Garg have fostered a community of bibliophiles and green lifestyle enthusiasts.

Karwaan Book and Film Club
Founded in 2019 by Eshan Sharma, Karwaan has emerged as one of India's most active history collectives. They recently revived their book and film club with a taste of Indian history. They select one book/film every month to read/watch together, at your own pace, at your own place & then come together to discuss the book/film in detail on a pre-scheduled date via ZOOM/Google Meet.

Dokusha Book Club
Love Japanese literature? Join this bookclub then! Started by the book publicist, Arunima Mazumdar, the bookclub is dedicated exclusively to Japanese literature that's been translated to English.

Bring Your Own Book (BYOB)
BYOB, a book club that convenes both virtually and in-person, organizes monthly gatherings in Mumbai, Delhi, Bengaluru, and Jamnagar. During these gatherings, each participant brings a personally selected book that aligns with the month's chosen theme and provides a concise review to fellow attendees.

Words Paridhi Badgotri
Date 11.09.2023