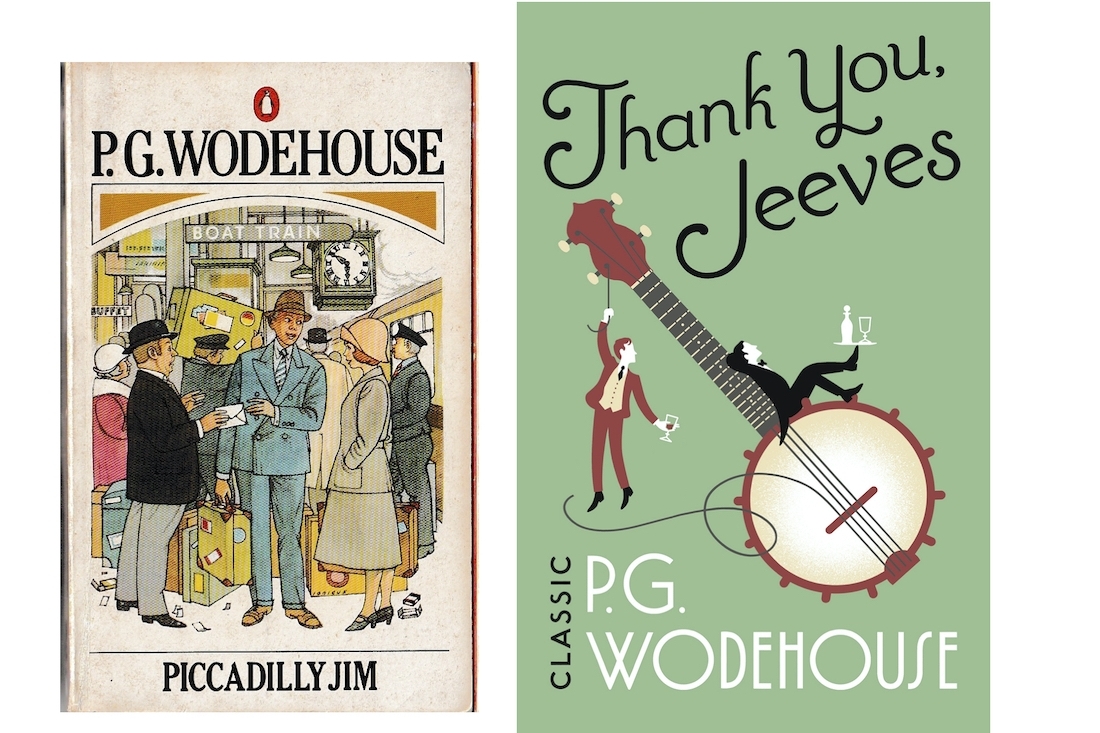 Sir Pelham Grenville Wodehouse, or more lovingly known as P. G. Wodehouse, sits comfortably in all of our bookshelves, whether it be a room-sized library, or merely a dozen books strewn across your table. His idyllic world guarantees a welcoming escape into Edwardian upper-class frivolity, with characters who are seemingly predictable in their conduct, and surprisingly funny while doing so. Feather-brained Bertie and his manservant Jeeves, Psmith with the silent p, and chatty Mr Mulliner accompany us, as we revisit some of his more memorable works on his birthday.
Something Fresh
1915 saw the publishing of Wodehouse's comic debut novel, Something Fresh, set partly in Blandings Castle. This is the first of the books with Lord Emsworth, notable for his tendency to be absent-minded and forgetful. Imposters are a Wodehouse staple, and he includes not one but two imposters in this hilarious series opener. Leaving no stones unturned, with fake identities, midnight antics, and romantic affairs, the plot is brimming with intrigue and drama.
Piccadilly Jim
A hilarious story about a fake kidnapping gone wrong, this book has been adapted as a film three times now. The protagonist Jimmy Crocker is on the path to mend his womanising ways, but with that resolution comes the need to assume someone else's identity. Also featuring the obnoxiously spoilt Ogden Ford, and his gold-digging mother Nesta, Piccadilly Jim is believed to be one of the author's most wittiest and descriptively rich works.
Thank You, Jeeves
The book introduces Britain's iconic duo of Bertie Wooster, the quintessential English gentleman and his inimitable man Jeeves. A kick-start to one of Wodehouse's best loved series, it opens with Jeeves resigning as a consequence of his master's frequent and tuneless banjo playing, leaving Bertie to deal with a calamitous situation. However, soon everything is set right with Jeeves' master touch.
Mr Mulliner Speaking
Mr Mulliner Speaking is a collection of nine short stories by P. G. Wodehouse, narrated by the inexorable raconteur Mr Mulliner. Beautifully light and roar-out-loud funny, the absurd plots follow a fisherman who shares anecdotes at the Angler's Rest about members of his prodigious family.
A Life in Letters
Edited by Sophie Ratcliffe, it is the definitive edition of letters, many previously unpublished, belonging to England's greatest comic writer. These letters are arranged chronologically, with intersecting sections of biography written by the editor. Wodehouse, true to his witty writing, offers hilarious accounts of living in England and France, the effects of prohibition, and how to deal with publishers. He even recounts cricket matches played in a Nazi internment camp, and his rendezvous with some of the greatest figures of the twentieth century, including Agatha Christie, George Orwell, and Sir Arthur Conan Doyle.
Text
Janani Venkateswaran