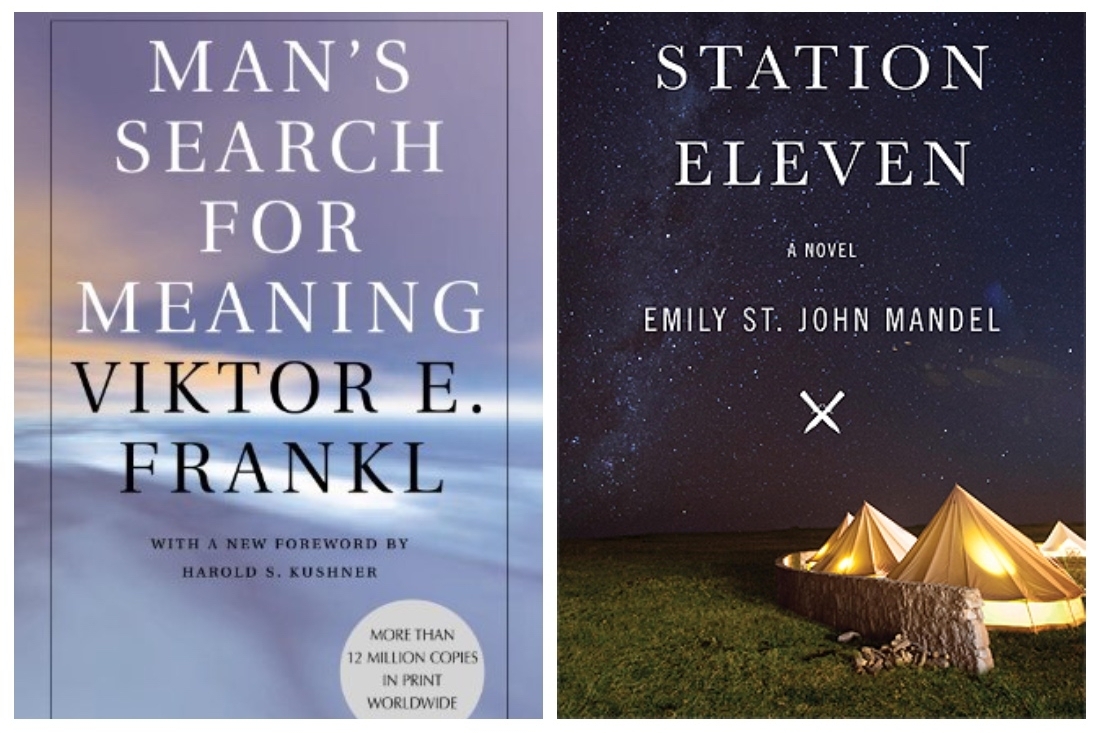 Platform Picks: Books That Help Stay Afloat
In times dire, feelings of hopelessness and helplessness seem to take over. Even as we do our bit by volunteering our time and efforts towards those who may need resources and care, the greatest help we can provide to those on the front lines, is by simply staying home. Taking care of oneself becomes most important, so that we may be there for others. In times when the going seems a bit tough, I turn to some words my professor from college offered to us all, as we grapple with a world hitherto unknown to us. He said, 'Words, I know, might not always be enough as offerings against human suffering. Yet mercifully, at least we have words to turn to for help at times such as these.' And so, turning towards words to help us stay afloat and stand together stronger, Platform brings a curated list of books that offer hope, perseverance, kindness and humanity.
Man's Search for Meaning by Viktor E. Frankl
'He who has a why to live can bear almost any how,' says Nietzsche. This book is a poignant account of Austrian psychiatrist and philosopher Viktor Frankl's time in Auschwitz, interspersed with accounts of many others, unfortunate to be victim to a similar plight. Viktor E. Frankl is known for developing Logotherapy or the 'will to live', which is essentially a belief that human nature is motivated by the search for a purpose. At a time when all seemed lost, Frankl argues that while we may not be able to escape suffering, we can very well control the way we choose to respond to it. As one's own agency takes precedence, Frankl believes in creating one's own meaning. Transcending suffering thus becomes a personal as well as a spiritual task. In the end, finding renewed faith in the art of living is the freedom and hope we must hold on to.
The Plague by Albert Camus
Reading The Plague by Camus might seem like an odd choice during times such as these. But, what strikes me most about it is not the abject descriptions of suffering and rot, but rather the extraordinary acts carried out by ordinary people, in times of distress. As Dr. Rieux says, 'It may seem a ridiculous idea, but the only way to fight the plague is with decency…When you see the suffering it brings, you have to be mad, blind or a coward to resign yourself to the plague.' And so, even as the pandemic rages on, we are nonetheless confronted with everyday acts of kindness by strangers, scrambling to gather resources, supplies and comfort for one another. Fear and courage stand side by side to try and ease the pain of fellow human beings in the face of events most horrifying, is the message of Camus' Plague.
The Language of Kindness by Christie Watson
Front line workers have always been a blessing, and their importance and worth has only been amplified since the past year. The Language of Kindness is in its simple essence, a memoir by a nurse. However, what strikes you more is the humanity which is packed within its pages. As the lines move between the flow of life and death, we get a glimpse — no matter how jarring — of all that goes on behind the closed doors of intensive care. 'Nursing is — or should be — an indiscriminate act of caring, compassion and empathy," writes Watson. A beautifully telling novel, The Language of Kindness teaches the reader lessons in love, care and vulnerability.
Station Eleven by Emily St. John Mandel
Station Eleven marks another book which outlines the aftermath of lives hit by a pandemic. Although dwelling in a dystopian hyperbole, the book nonetheless charts the journey of five unlikely people, who find themselves wrapped in each other's lives. The book then, even as it dictates harrowing images, is immediately about human relationships and the connection found through art. A travelling group of artists persevere to bring a sliver of hope and entertainment to the lives of people, as they seek to navigate territories of the new normal. Reading this book, one can only be reminiscent of Bertolt Brecht who extorted, 'In the dark times, Will there also be singing? There will be signing, of the dark times.'
The Curious Incident of the Dog in the Night-Time by Mark Haddon
A gripping mystery novel, The Curious Incident of the Dog in the Night-Time follows a 15-year-old boy living with autism. The protagonist loves logic, math, Sherlock Holmes and taking everything in his world entirely literally. Reading this book during a pandemic offers the heartwarming perspective on life and its many facets. There is much beauty to be found in the everyday, many mysteries to be solved, and a whole lot of prime numbers to love! The innocence of the book and the way it has been told from the perspective of the young boy is extremely endearing, transporting the reader to a world of fancy.
Text Devyani Verma
Date 20-05-2021