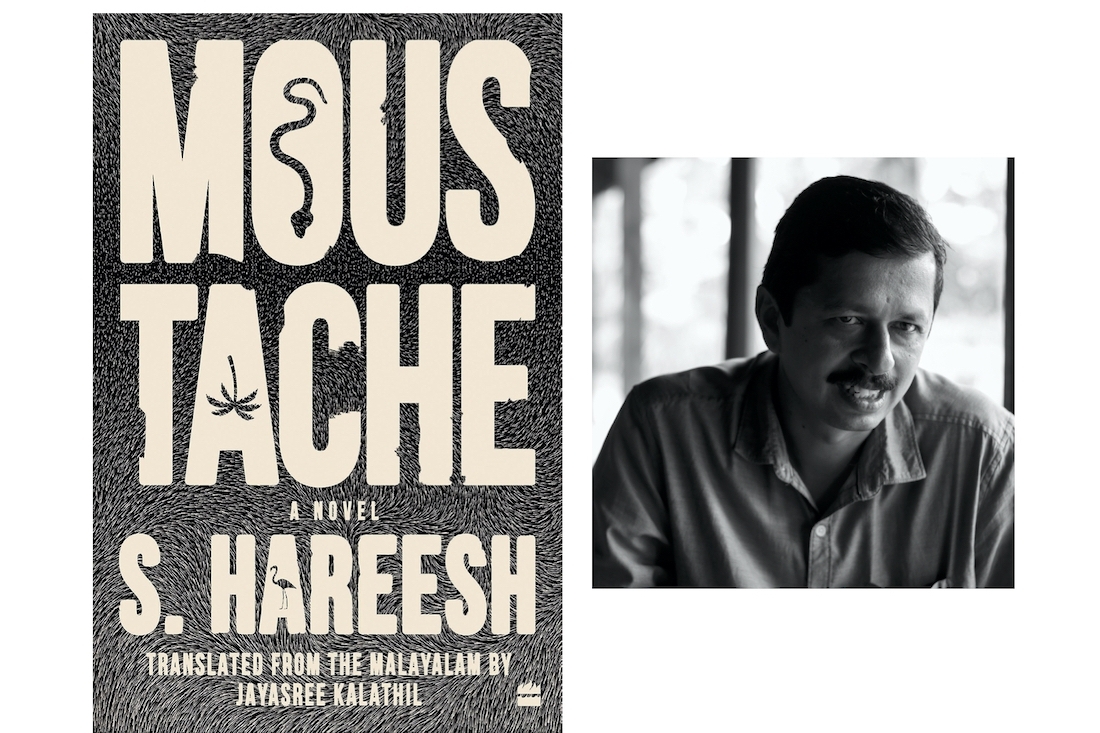 Winner of the JCB Prize for Literature 2020, S. Hareesh's debut novel Moustache is as much about caste politics, oppression and gender parity as it is about the expansive landscape and changing ecology of south-west Kerala. The main protagonist of the book, Vavachan, is a lower cast individual who gets the opportunity to play a policeman with an immense moustache in a musical drama. The character appears in only two scenes and has no dialogue. However, Vavachan's performance, and his moustache, terrify the mostly upper-caste audience, reviving in them memories of characters of Dalit power, such as Ravanan. Afterwards, Vavachan, whose people were traditionally banned from growing facial hair, refuses to shave off his moustache. Endless tales invent and reinvent the legend of his magic moustache in which birds roost, which allows its owner to appear simultaneously in different places and disappear in an instant, which grows as high as the sky and as thick as rainclouds, and turn Vavachan into Moustache, a figure of mythic proportions.
Set in Kuttanad, a below-sea-level farming region on the south-west coast of Kerala, the novel is as much a story of this land as it is of Vavachan and its other inhabitants. As they navigate the intricate waterscape, stories unfold in which ecology, power dynamics and politics become key themes. Originally published in Malayalam as Meesha and translated into English by Jayasree Kalathil, S. Hareesh's Moustache is a contemporary classic mixing magic, myth and metaphor into a tale of far-reaching resonance. We connected with the author to know more about him and the book.
What led you towards the world of writing?
To tell you the truth, writing is my last refuge. I don't have the self-confidence that I can do anything else well. I think this is what led me to the world of reading and writing. It is important to recognise our place in the world.
You've been writing for a while, both short stories and screenplays, how would you describe your relationship with writing as?
I have published three collections of short stories so far. Short story is the literary genre that is most read and discussed in Malayalam literature. We have a great tradition of short story writing, which includes writers such as Karoor Neelakanta Pillah, Zacharia and so on. Short story requires careful crafting. Many of my stories were initially thought of as novels but became short stories because I lacked the courage to follow through. Short stories and novels require different kinds of writing as well as reading. Novels tend to demand a more enduring reading. If the short story is one-day cricket, novels are test matches that really put our craft to the test. It requires patience, and demands sustained interest in the story one is trying to tell. Even though I am scared to step into the arena, I like test cricket better. As for screenplays, I don't see them as a literary genre on their own. I see them more as notes prepared for the director.
Which authors and books were your early formative influences?
I think everything we read influences us in one way or another. Like most Malayalees, my reading has been enriched by the work of many Malayalee writers C. V. Raman Pillai, Punathil Kunjabdulla, Zacharia, Karoor Neelakanta Pillah, Thakazhi Sivasankara Pillai, Uroob, Vaikom Muhammad Basheer, as well as translated literature from Bengali, Russian, English and Spanish. If my writing has something good to offer, I believe it is because of the influence of the writers and their work that I have read.
How was your debut novel Moustache conceived?
The place where I was born and brought up is part of the upper Kuttanad region. Like in all places, there are stories and characters that are unique to this region. Kuttanad is an interesting place in the sense that, as a land dredged up from swamp and water, a waterscape, the human beings here live a kind of amphibious life. The protagonist, Vavachan, in Moustache is based on a man I have known since my younger days, a man who was enveloped in stories. So the genesis of the story in me was almost organic.
Your book touches upon various socio-political issues, what was the creative process like behind writing this book?
The socio-political issues within Moustache are not there merely for their own sake. The novel tells the story of Vavachan, a Dalit man from the Pulayan caste. There is no way one can tell his story without addressing the socio-political issues of the time, a time when major changes were taking place in the political context of Kerala. These political changes are what inspired Vavachan to keep the moustache that he grows as part of acting in a play — something that Dalit men of the time were not allowed to do — and through that act, declare his independence from the bonds of a casteist society. I believe that writing a novel changes the author because it is almost like living a different life. By the time I finished the novel, many of my perspectives about life and about politics changed.
Many genres collide in this novel, what were some of the challenges you faced as you penned this book?
When writing a novel based on history, situated in a different time, the main challenges are of language, traditions and customs, even the way people dressed and so on. I am someone who loves reading history as much as novels. All writing, I believe, poses challenges. But once a narrative path suitable for the story you are trying tell opens up, writing becomes, alongside its challenges, a pleasure.
What do you hope the readers take away from this story?
Readers should take whatever they want from it. A story that is written, is like a stone that has been released from a catapult. There is no point in the writer troubling himself about how it will be received. The best thing that can happen to a work of fiction is that it opens up the possibility of diverse readings, including some readings that we may not have anticipated.
How do you feel about winning the JCB Prize for Literature this year, and what has the experience been like?
I am very pleased. The JCB Prize for Literature is a well-respected honour. I am especially glad that Moustache is the only book among the five shortlisted that is a translation from a regional language. It is a novel that uses local idioms, local language. It is essentially a book that is firmly rooted in the local region it is situated in. In the beginning, I had my doubts whether such a novel could be translated into English, and how it would be received. However, Jayasree Kalathil's translation can only be called brilliant. I am ever so grateful to Jayasree, to HarperCollins, and to our editor, Rahul Soni.
How have you been coping with the pandemic and what will be the new normal for you post it?
I think that the world in the grip of Covid-19 is an early-morning nightmare that I am in, and that I have not been able to get out of that nightmare yet.
Lastly, what are you working on next?
I am currently writing another novel.