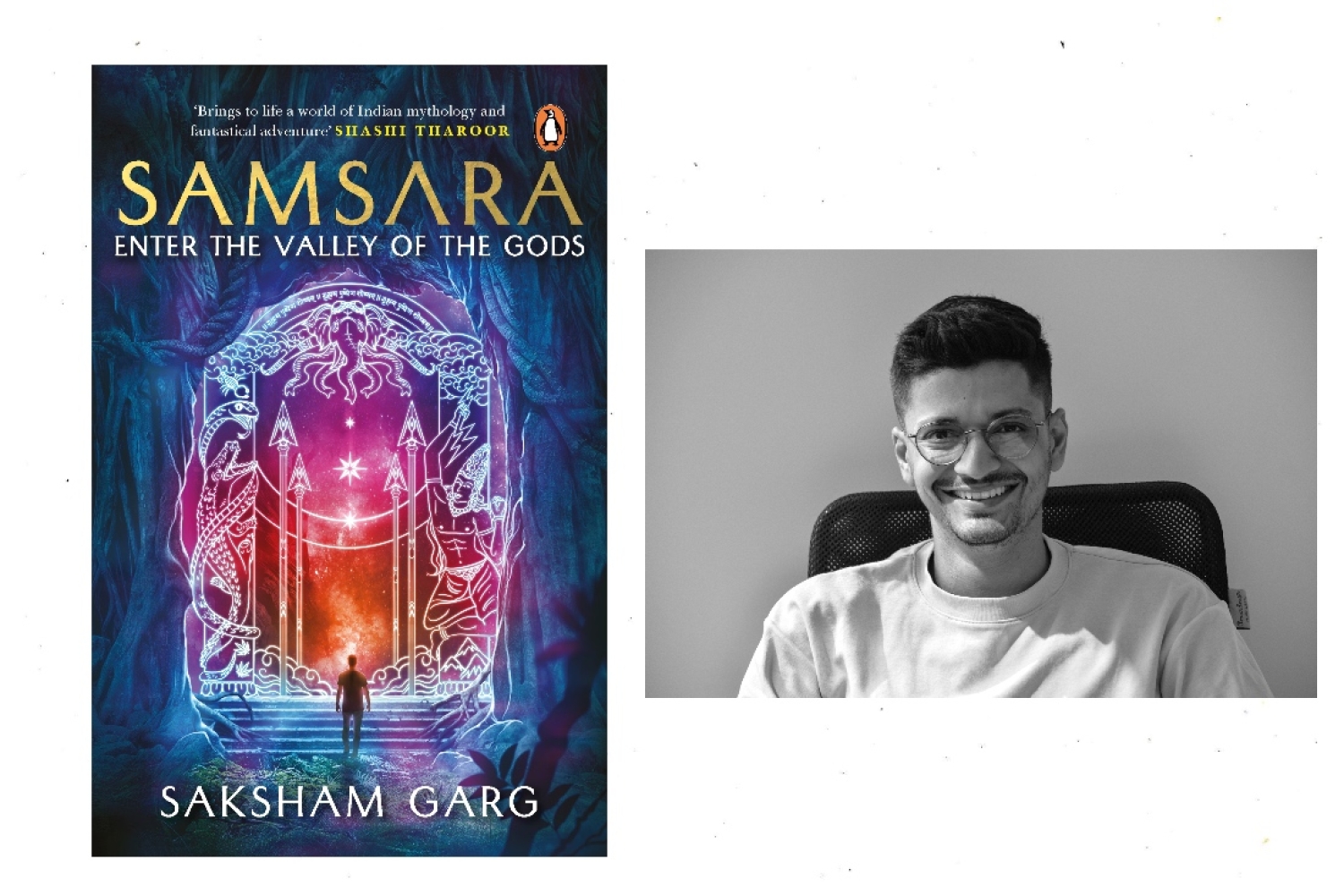 Through his book Samsara, debut writer Saksham Garg has created a fascinating world of fantasy, touting it rightly himself as "India's response" to the epic fantasy series like Harry Potter and Percy Jackson. And this is just the beginning since "Samsara is part of a trilogy and I'm currently working on the first draft of the second book in the series," tells us Saksham, who is also an Editor at Penguin Random House India. Samsara is simultaneously an ode to fantasy fiction and the great texts from the genre that have influenced so many minds and lives, and an attempt to further explore the genre by using modern-day India and Hindu mythology. "In some ways, this book was a way to get over that letter from Hogwarts that I never received, and I hope readers find that closure too," shares Saksham. We delve further into the book and its making:
THE BOOK
I entered the world of editing because of the writing journey I had already embarked upon. You see, ten years ago, as a twelfth grade student — after reading Harry Potter and Percy Jackson for the nth time — I started working on Samsara, India's response to these great fantasy series. Attending Hindu College, Delhi University, I was constantly working on multiple drafts and rewrites while completing my Economics degree. After graduating, I came to the realization that if I truly wanted to do justice to my book and emulate the inspiring authors we all grew up reading, I would need to see the publishing world from the inside. And thus I found my way to the Penguin Random House India's editorial team — with a brief internship at Siyahi, a literary consultancy. The four years of experience at Penguin India completely transformed my understanding of writing, and having worked on multiple high-profile titles as an editor, I learnt invaluable lessons about how to take the potential of the ideas I had and restructure the narrative to make it more approachable to the current generation of readers. With a final rewrite and multiple edits, Samsara has finally found its current form.
THE CREATION
Before joining Penguin, I primarily read in the spaces of fantasy fiction and writing about writing. So, it was only natural to take on a project that I felt relatively confident in. Thus, fantasy fiction, with a 'perfectionist' approach towards the writing. I went in without a plot structure and told myself the story through the writing of the first draft. Two more drafts after that to iron out the plot holes. And then the other drafts to polish the writing. Very little free writing went into any of these multiple drafts: it was always 'think, write, edit, repeat'.
I had tons of creative influences. Tolkien and Patrick Rothfuss for the prose. Guy Gavriel Kay for the mix of modern and the magical. Immortals of Meluha as well. But most importantly, the sacred texts of Hinduism — the Rigveda above all. And finally, for the spirituality-derived magic system in the novel, my grandfather, Dinanath Garg, who has spent a large part of his life practising meditation.
THE CORE
Other than fantasy, Samsara has at its core modern demonstrations of the forgotten, ancient tenets of Hinduism. My curiosity about our history started in Woodstock School,Mussoorie, where I was exposed to an Anglicised perspective on the religion. Wendy Doniger's translation of the Vedas was a stark contrast to the Indian translations I read later. But what they all had in common were the original gods — Indra, Agni — and the core tenets of Hinduism that are now little remembered and followed — samsara, moksha, ahimsa, et cetera. Through Samsara, I have tried to resurrect these values in the hope to start a dialogue about the state of the religion in our nation today, and how we can realign our religious compass to build a peaceful, liberal and inclusive society.

This article is an all exclusive from our September EZ. To read more such articles, follow the link here.

Text Nidhi Verma
Date 23-09-2022