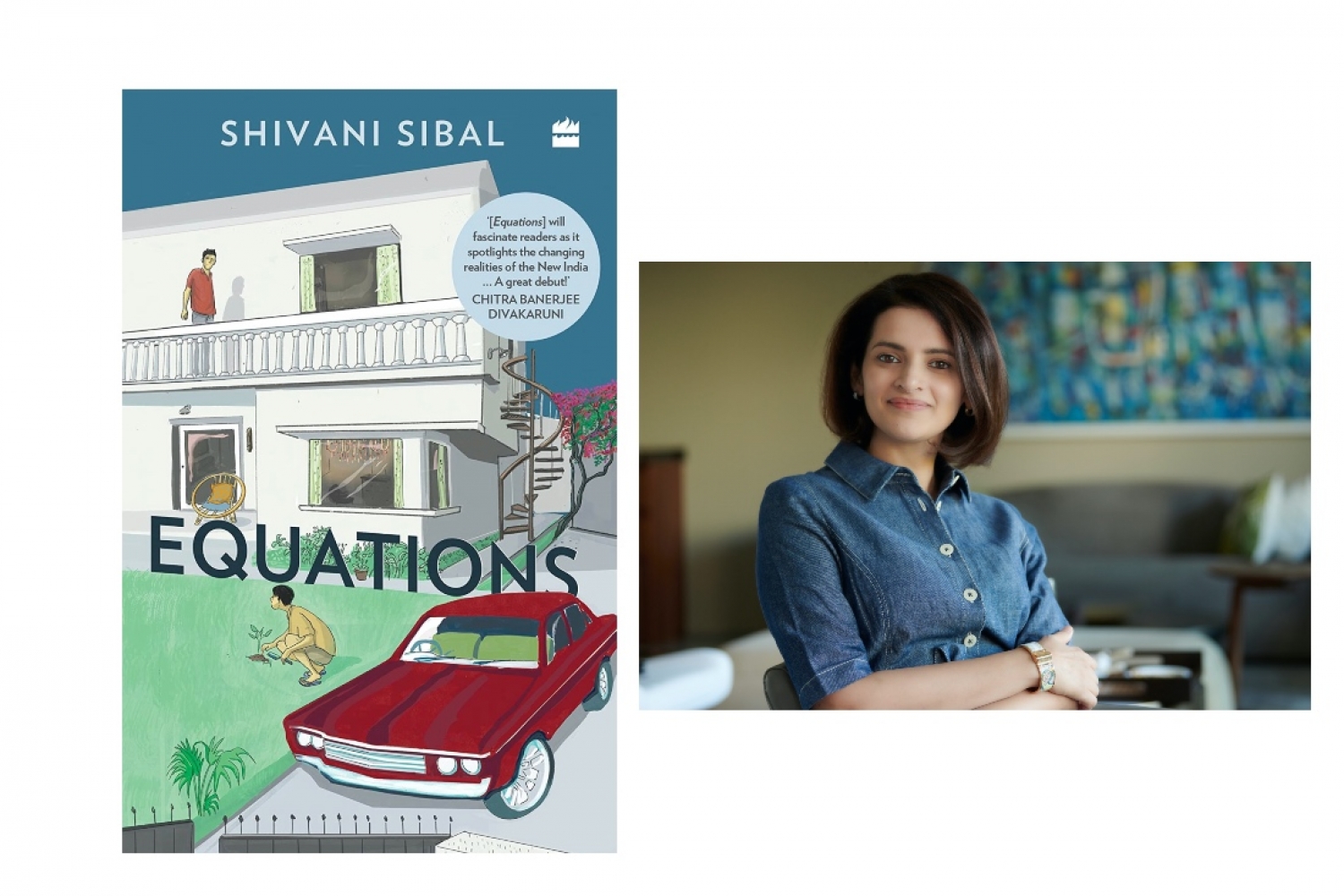 In Shivani Sibal's debut novel Equations, a remarkable story of class divide and individual ambitions unfurls, with the backdrop of New Delhi and its politics. Two childhood best friends, brought up together, ultimately recognise the great distance between them and their lives as one is the heir of a wealthy family, and the other the son of the driver of the family. However, one of them also recognises that the distance between their futures doesn't have to be this magnanimous. Navigating this labyrinth of aspirations and social structures, Shivani Sibal has penned a novel that is both riveting and relevant.
In conversation with her below:
When did your romance with writing begin?
Equations was a story that I just had to tell. It had been bothering me since 2006 or so, but I could never find the words. When I was about halfway through the first draft of this novel, and the characters came to life, I began to enjoy it immensely.
What kinds of stories engage you?
I like stories with a clear beginning, middle and an end, where everything ties up neatly.
What inspired your debut book Equations?
Growing up, my husband, Akhil, had a friend who lived in the staff quarters of his home, quite like Aahan and Rajesh do. My husband later moved abroad with his mother, who was a diplomat, and they grew apart. This story came to me when his old friend came to visit us, in the very same house in which they once played together as children.
What came first, the story or the characters?
Rajesh, and Sikand House, came first. The rest followed, in fits and starts.
How much of your own reality is present in the book?
I grew up in Delhi, and it is of course a large part of the book. Apart from that, there are elements of my own personality in each and every character.
Your book is about friendship, class divide, politics, and aspirations. It is a story that is very relevant and is extensively layered — how did you structure the book. What was your process?
I never thought through the story before writing — I would just sit in silence with my laptop and it would largely type itself out. As I hadn't written before, I had no expectations of where it would go and how it would turn out, so that made it easier, creatively. I did not find the writing to be the difficult part, just finding peace and silence to let the ideas flow, as I have young children. So I would write between six am and eight am, when everyone else was asleep.
As a writer what kind of stories do you want to tell?
I'm one of those people who only has practical thoughts! So any tale that I tell is likely to reflect that. I would like any future writing that I do to be like a photograph, devoid of judgement, which a reader can colour in with her own perspective.
Lastly, if you were to give a blurb for the jacket of your book, what will you write?
I feel that the blurb of the book captures the essence of the story. But the line that best describes it would be 'Like family, but not quite'.
Text
Shruti Kapur Malhotra
Date
06-08-2021