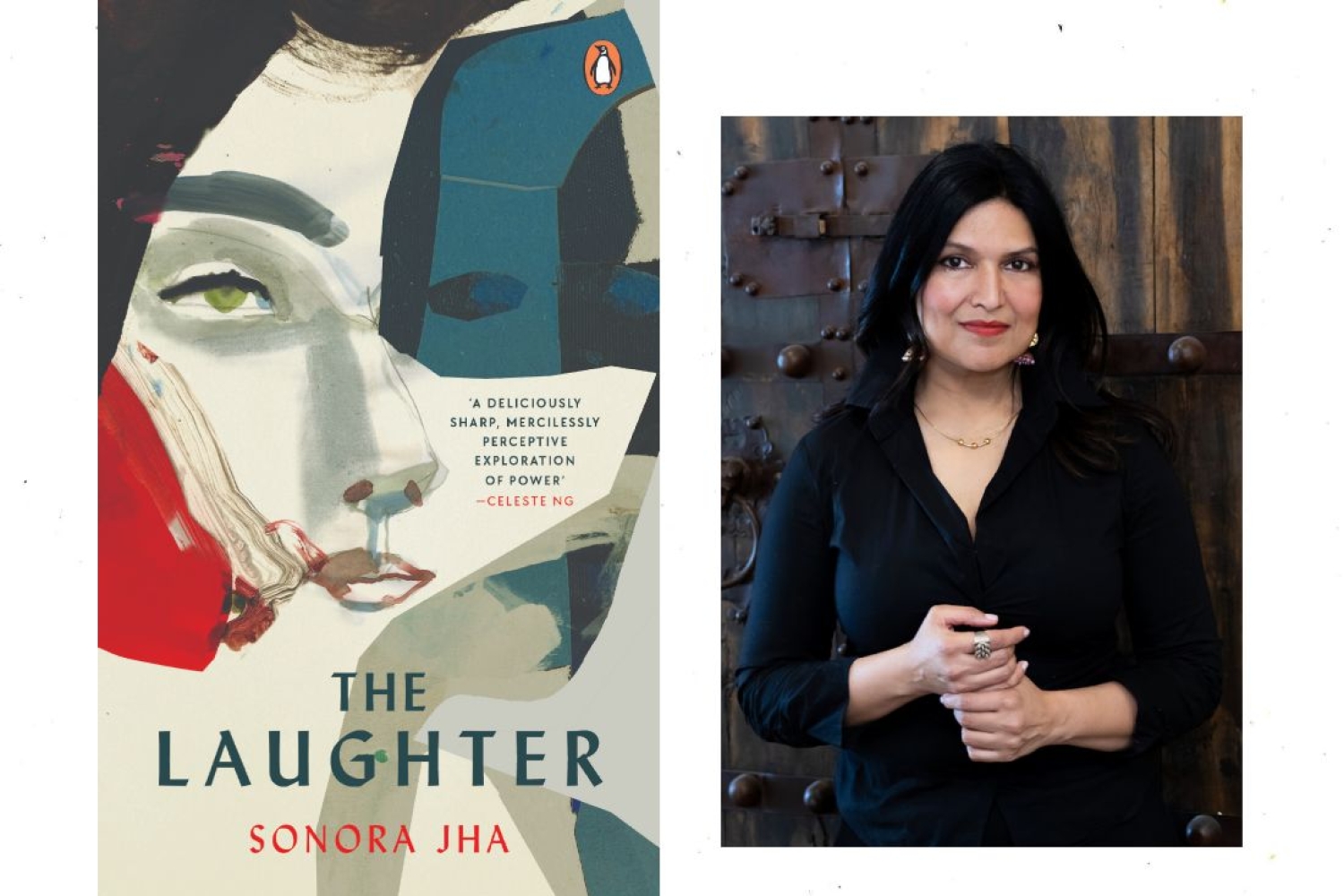 Author photograph by Josiane Faubert
"My anger at racism and my laughter at racists," declares Sonora Jha as the singular guiding force that propelled the writing of her new fiction book, The Laughter. The biting and explosive narrative acquaints us to an ageing white male professor and a dangerous peripeteia in his life when a female Muslim professor becomes his new colleague, and consequently, his obsession. Jha presents a complex exploration of privilege, power, and inevitable political shifts that mark our existence in this modern world. It is an astoundingly perceptive book, both nuanced and enthralling. The author provides us further insight into her recently released book.
What inspired the writing of The Laughter and what is at its core?
I was troubled by the story of burkini bans in France in 2016, where women were being told they couldn't wear their long swimsuits (for modesty) on public beaches. I went to France on a writing retreat and interviewed Muslim families. And I also started to see the rise of Islamophobia in the U.S. with Trump's platform of a "Muslim ban." I found myself writing from the point of view of a white male English professor and the way he erases the experiences of a Muslim woman and her nephew. At the core of my book is the question of love and the privilege of laughter, the privilege of getting to tell one's own story versus having your story told by someone else.
Could you take us through your creative process behind writing this book?
Because I was writing from the point of view of a white male English professor, I had to climb into his head, seep my consciousness into his skin, and tell the story from beneath his consciousness. For this, I had to mute my own thoughts and let him take over, let him possess me in a way. For the craft, I had to read a lot of books by white male unreliable narrators, some disturbing, some sympathetic, and push past those narratives toward a newer, even more disturbing and satirical story.
Were there any influences, literary or otherwise, that guided your creation of this narrative?
Yes, the work of Kazuo Ishiguro (Remains of the Day), Zadie Smith (On Beauty), Hanya Yanagihara (A Little Life/The People in the Trees), Vladimir Nabokov (Lolita), J.M. Coetzee (Disgrace), Kamila Shamsie (Home Fire), and several others were literary influences. Other inspirations were my own experiences in academia and the experiences of my friends of colour.
What kind of challenges did you face with this novel?
I had to straddle a fine line between making the narrator – Oliver Edward Harding – loathsome and yet sympathetic. Then I also had to find an agent and a publisher who saw and liked what I was doing and didn't ask me to stay in my lane and "write from the point of view of the people of color."
What do you hope the readers take away from the book?
I hope they will see how dangerous men like Harding can be and I hope they will laugh at him to minimise his power. I want them to fall in love with Adil and his openness to the world. I also want readers to simply feel pleasure and pain in the story. You know, just take joy in the reading.
How have you been coping with the pandemic personally, and as a writer?
I have felt grief for the world and our collective losses and relief for myself and the solitude I was allowed.
Lastly, what are you working on next?
I am working on another novel.
Words Nidhi Verma
Date 27-02-2023