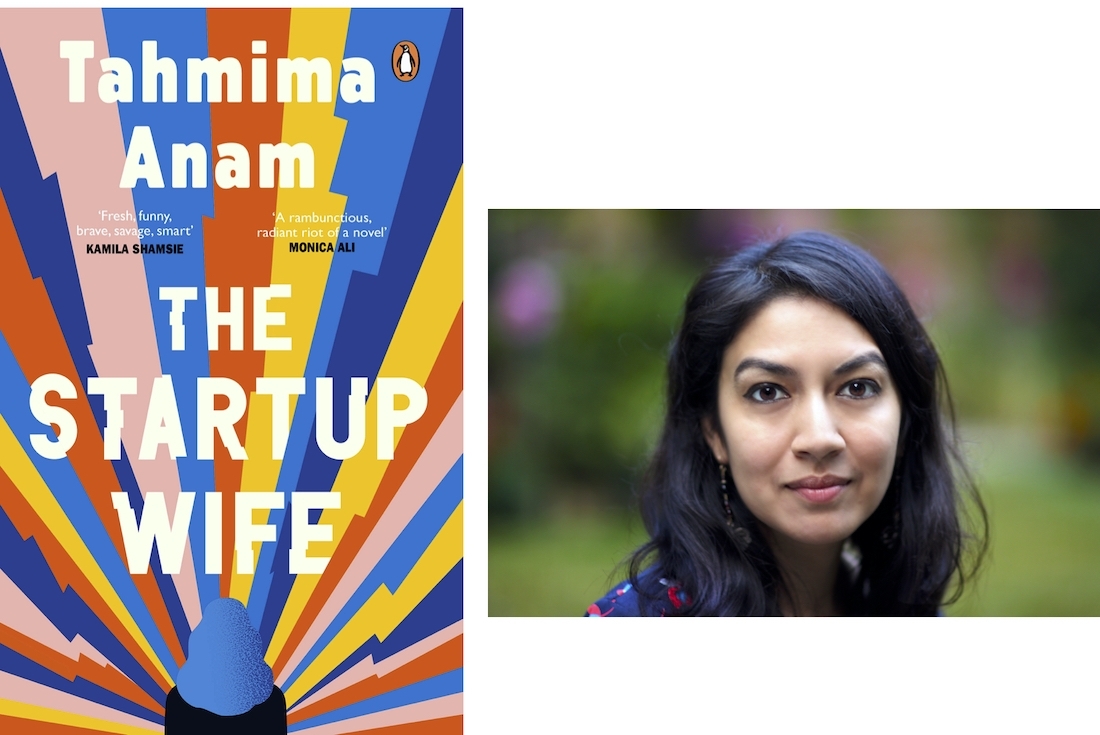 Award-winning author Tahmima Anam's writing is always marked by an ingenious synthesis of the personal and the political. This ingenuity reflects itself remarkably and uniquely in her newly released book, The Startup Wife. By employing her brilliant protagonist Asha Ray's experience as a tech genius and a wife, the author ventures to navigate the tricky terrain of power — or lack thereof — women have today over their lives, both in the workplace and the household. Moving away from her general tone and literary tenor, the author deftly uses humour to explore the power dynamics, both in the world of technology and modern marriage.
We're in conversation with Tahmima Anam about her writing and the new book below:

What is your first memory of writing?
I wrote a poem for my kindergarten class — I think it was something about a bird.
After all these years and books, how would you describe your relationship with writing today?
I consider myself to be extremely lucky to do something I love so much, and that brings me so much joy and fulfilment. Not everyone gets to live out their dream, and I don't take it for granted. Writing can sometimes be a struggle, but I would be lost without it.
Which books and authors were your early formative influences?
When we lived in New York, my father used to buy me copies of Amar Chitra Katha from the Indian shops in Midtown. He also used to read to me from Nehru's Letters from a Father to His Daughter. So very early on, I was given the message that writing was not just an artistic, but also a political act. As I got older and began writing myself, my influences were, and continue to be, Toni Morrison, the short stories of Rabindranath Tagore, and the Bengali feminist Rokeya Sakhawat Hossain.
What inspired The Startup Wife?
I wanted to write a story about a young immigrant woman who goes on to develop one of the world's most transformative technology platforms, about all the obstacles she faces along the way, and how she manages to hold on to her voice and her power through it all. And I wanted to write the story of a modern marriage.
What drew you towards exploring start-up culture and its effect on our world today?
I'm on the board of a London-based startup founded by my husband, so I've had a close look at the world of technology. I'm fascinated by startups, all the optimism and excitement around them, and also interested in how these claims can sometimes be hollow. The Startup Wife takes a critical, yet affectionate look at startup culture.
Could you give us some insight into your creative writing process behind the book?
I was fueled by a desire to entertain readers, to make them laugh, while still talking about some serious themes, such as gender balance in the workplace, power in a marriage, and how women can be marginalized in both home and work spheres, despite their best intentions. But after the terrible pandemic years, I also wanted to give readers a joyful escapist adventure.
Were there any influences, literary or otherwise, that affected the book's conception and construction?
I was influenced by some of my own experiences and observations of the tech world, but also by the humorous, yet incisive writing of women like Rokeya Sakhawat Hossain and Nora Ephron. I also enjoyed the television shows Black Mirror and Silicon Valley, both about technology.
What were some of the challenges you faced with this particular book?
It was my first attempt at writing comedy, and I worried the jokes wouldn't be funny or that the tone wouldn't be quite right. Sometimes when one is used to writing in a particular way, it's difficult to change track. But I'm glad I did it — the writing process was extremely enjoyable.
What do you hope the readers take away from this book?
I hope it will make them think about their marriages, their working lives, and their relationship to technology in a slightly different way. And I hope it will make them laugh.
How have you been coping with the pandemic and how has it affected you as a writer?
Writers are solitary creatures, so it didn't make a huge difference to my working days. What I missed most was getting to see my family in Bangladesh — it's been almost two years, and I long to go back.
Lastly, what's next?
It's too soon to tell.
Text Nidhi Verma
Date 02-07-2021