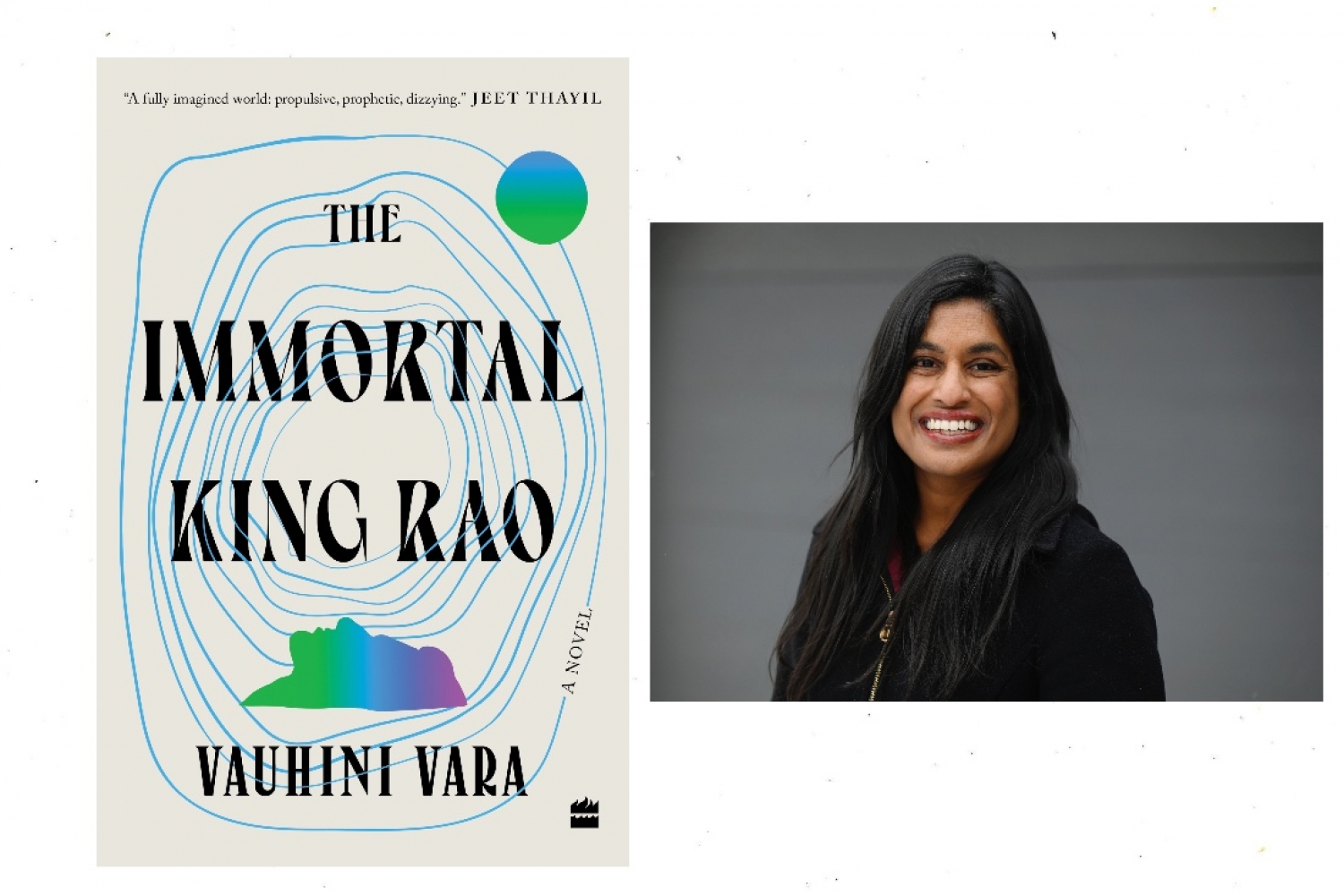 Coconuts, corporate-led government, capitalism and climate change are just some of the many essential elements that you'll find in Vauhini Vara's triumphant debut novel, The Immortal King Rao. From the newly independent India's Dalit coconut farmers to the power politics of corporate America, The Immortal King Rao navigates vastly differing topographies, societies and timelines, with masterful ease that is, paradoxically, astounding. Vauhini's debut venture as a fiction writer is impressive both in its intention and scope, oscillating between history, present and our probable, dystopian future. The Immortal King Rao, without a doubt, is literary fiction at its finest.
In conversation with Vauhini Vara, former Wall Street Journal technology reporter and a new and promising literary voice to look out for, below:
Acquaint us with The Immortal King Rao.
The Immortal King Rao is a novel about human relationships in the age of technological capitalism. In 2009, when I was studying creative writing in graduate school, I was on a train with my father and he was teasing me about having not started a novel yet. I said, 'Give me an idea, then!' and he said, 'Write about the coconut grove!'
He was referring to the coconut grove in Andhra Pradesh where he'd grown up — and that became the germ of the idea that became The Immortal King Rao. The book was also inspired by the work I had been doing before I started graduate school, as a technology reporter at the Wall Street Journal, writing about technology companies like Facebook.
How did your writing process progress further?
As I mentioned, I started the novel when I was in graduate school, in 2009 and had no obligations other than to write. Each morning, I would wake up and walk to the coffee shop down the street from my house and write for hours. I graduated in 2010 and went back to working full-time as a journalist, at which point my writing time became much more limited. I would write in the evening and on weekends. But it took a long time, in fits and starts. I didn't finish the novel until 2021.
Could you share some influences that guided your writing?
When I started the novel, I had just read Moby Dick for the first time. I so admired the maximalism of that novel and the way in which it confronts the theme of global economic expansion with writing that is never stiff or self-serious. I'm not comparing The Immortal King Rao to Moby Dick, but I did have it in mind as a model.

To read the full interview, buy a copy of our newly released Bookazine!

Text Nidhi Verma
Date 02-05-2022