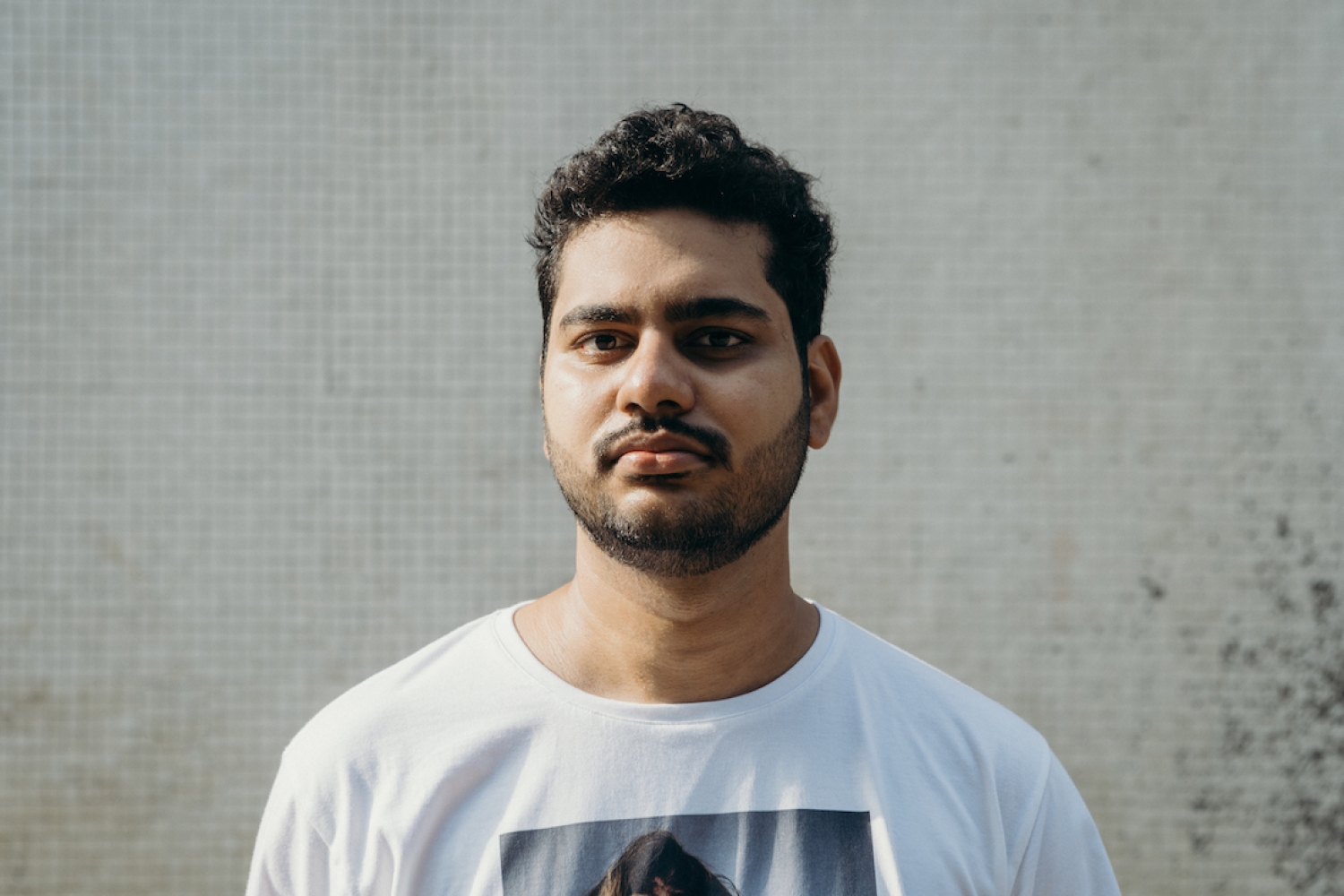 David Britto grew up in Bombay always fascinated with music, especially all forms of rock — metal, grunge, classic rock, Brit pop, among others. By the time he reached college, Dave had picked up the bass and was playing in bands, most notably for blues-rockers The Tripp, with whom he played a bunch of gigs, festivals, and even released an EP called Superhuman in 2016. Once the band stopped, he kickstarted his collaborative music project Arrows in 2018, connecting with musicians along the way since he doesn't sing. With six singles out so far, Dave has finally put together an EP, the lead single of which is coming out soon. We're in conversation with him.
What emotion does music evoke in you?
Music for me evokes so many emotions. I turn to music when I'm happy or sad, and it is a reassuring thing that no matter what situation, just put on something you'd like to hear and everything else will fall into place.
Do you have a creative process? What does a day in the studio look like?
When it comes to songwriting, I usually do all of it on my acoustic guitar and keep my phone next to me to record ideas or lyrics I might like. I then work with producers to flesh out my ideas and see where the song takes us. This is followed by picking the right vocalist to sing on a song, one I feel would best suit the song.
How would you describe your music sensibility to someone who is new to your music?
I listen to all kinds of music. The singles I've put out are more experimental and fun in terms of me dabbling with various genres, but the upcoming EP is the truest sense of my sound. I'd best describe my music sensibility as being rock-oriented with a hint of blues, jazz and alt-rock.
Can you talk about the inspiration behind your EP?
The EP falls into the rock realm as that's my forte. When it comes to inspiration, each song on the record has its own story and they aren't necessarily linked by a particular theme of sorts, but they are cohesively meant to be together sonically. The EP covers themes of hope, living in someone else's shoes, wanting to do without a particular aspect of life, wanting what you can't have, and finding peace in oneself.
You also write on independent music. What are your thoughts on the indie scene and how do you think it has evolved over time?
From being a fan to a musician in the indie scene, to then covering it for various publications, I've seen the community grow enormously. It has definitely evolved from there being DIY gigs to now multiple music festivals as well as brands getting involved to bolster the scene. It has been great. Streaming has also changed the game with more independent artists being able to reach many more listeners.
Words Hansika Lohani
Date 22-06-2023