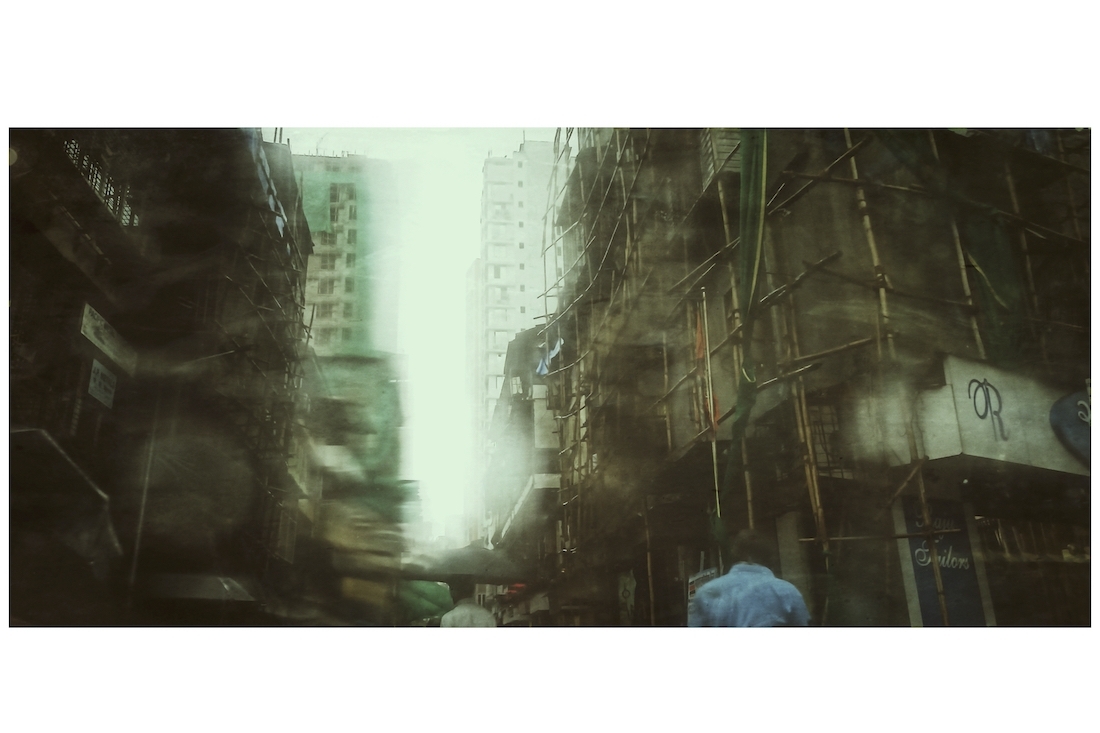 The Artist and her Process
Ten-year-old Abeer Khan wanted to become a detective. She vividly recalls being inspired by Enid Blyton's The Secret Seven series. Thirteen-year-old Abeer, on the other hand, was an avid watcher of TV shows. She would steer clear of daytime soaps and catch the Star Bestsellers late at night. What caught her attention in the mundane show was the variation she found in narratives. That was it for her, she decided then that she wanted to make films. 'Although,' she tells me, 'it was difficult being a girl, and a Muslim girl, without contacts or the means to get into film-schools.' However, the Mumbai based photographer and filmmaker ventured deeper towards her craft while at college. Growing up hadn't been easy for her, things were far from normal at her house, but her main focus at the time was perfecting the craft. By this time her father had also observed the creative streak in her and was the one to teach her photography while she was studying.
One scroll through Abeer's website and you can easily identify that she's mostly a people photographer. Her lens is easily able to flesh out life and colour in even the most banal and run down spaces of Mumbai. Her sharp eye is able to capture the plight of those living in the city, ignored by many. Talking about her creative process when it comes to her films and photography, she tells me that observation is key. She also adds, 'Finding a pattern to decipher complex human acts and desire — in the form of stories. Photography is more personal hence freeing, whereas film requires team-work, so I have to make sure it's worth it. If a story fits within a frame, I photograph it. If the story mists out of it, then I try to film it. What I am getting at is — for me the medium has less command over the concept.'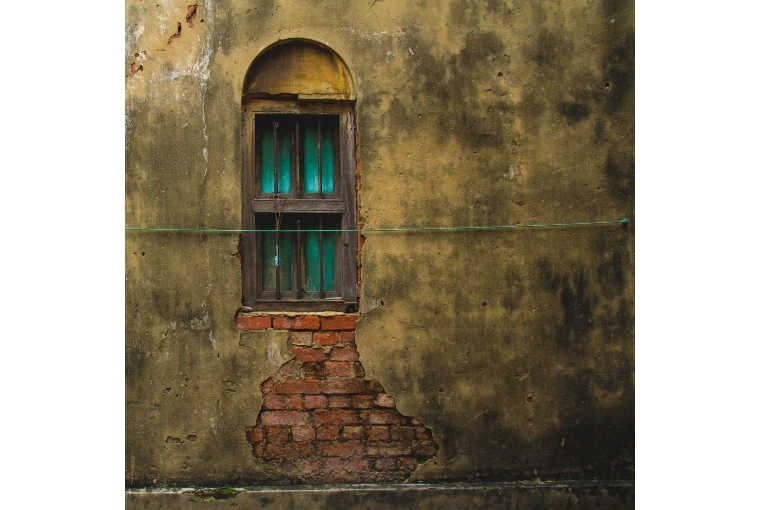 The Female Gaze
The male gaze has pervaded storytelling for centuries. Women are fashioned in a heteronormative manner, to be consumed wholly by the male viewer. I've always wondered how the narrative changes when the power of commanding the concept lies with a woman herself. Does years of conditioning make her follow the same route and give in, or does conscious effort help her fight the norms and be able to truly represent the woman with all her idiosyncrasies intact. For instance, Abeer's photo series The Muse features Nandini, a woman in her mid twenties from a village in Uttarakhand. Elaborating on the difference in capturing a woman as opposed to a man, she adds, 'Everything changes. The lip curl, the posture, the hesitant eye moment, the beauty of philtrum or the sudden laughter — these variations constitute the distinct features which make them uniquely beautiful. And I recognise that being a woman myself, I think it's innate.'
Mumbai Diaries
One of the most fascinating aspects of Abeer's photography is the exploration of those aspects of the city which one simply doesn't pay any attention to. Due to the lack of space, the city has very few terraces or gardens. A quality as peculiar as this led to her series, Window Stories. As opposed to her usually capturing people and their moments, this series lays emphasis on the seemingly inanimate windows. She explains, 'The fact that the spaces we build end up building us — exploring how much of a difference does architecture play in our lives. Most of the things we see in Mumbai are through windows, be it homes, cars, buses or trains. Through a window we connect to the outer world from our safe, protected inside space. Windows tell a lot about ourselves, they are the best contemplative space and it's interesting to see them across cultures.'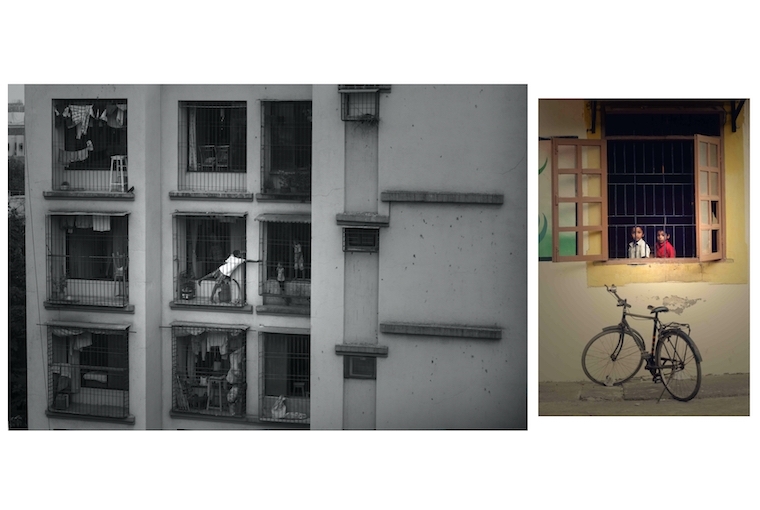 When talking about the city of dreams, it becomes almost impossible to ignore Dharavi, one of Asia's biggest slums. The past few years have seen this discourse being formed around the area, one that fetishises the people and their struggles. In an attempt to garner empathy or to represent a section of society long forgotten, mainstream media ever so often voyeuristically gazes at poverty and commodifies real people and situations. Talking about her own photo series Dharavi, Abeer tells me, 'To avoid this poverty porn is the very reason I did this series. There was so much more to Dharavi, which was shadowed by the usual theme of poverty and slums. What my aim to capture was that, even in the densest place in all of Asia, there are moments when one is totally by themselves.'
One of Abeer's short films and photo series Makaan, is another project that focuses strongly on inequitable distribution in the city. Mumbai's Slum Rehabilitation Authority had built skyscrapers as tall as 20 storeys for the relocation of slum dwellers. While they may have shifted to more permanent structures, their conditions remain dismal. Abeer captures the lack of illumination, the negligent wind circulation, while maintaining an outsider's perspective. Not inhabiting their space seems like a well thought out decision in terms of representation while she lays bare the grim reality of those living in these complexes, 'A lot of people asked me this question, about being on the outside. My answer has remained very simple through the years. If you look closely, there was no inside, as they themselves were always outside — living in corridors, and that's meant to be the crux of my film. With their doors open 24/7, one more step and I would be in their bedrooms.'
The Future
Abeer has been aware of the circumstances and how hard the impact has been for many during this pandemic, but on a personal note, isolation has worked well for her. She mentions how she has been able to produce more than ever in this period. On a parting note, elaborating further on her upcoming projects, she simply adds, 'Well, if I tell you what's next, I wouldn't be motivated enough to complete it.'

Connect with Abeer: https://www.abeerkhan.com and follow her work on Instagram.
Text Unnati Saini