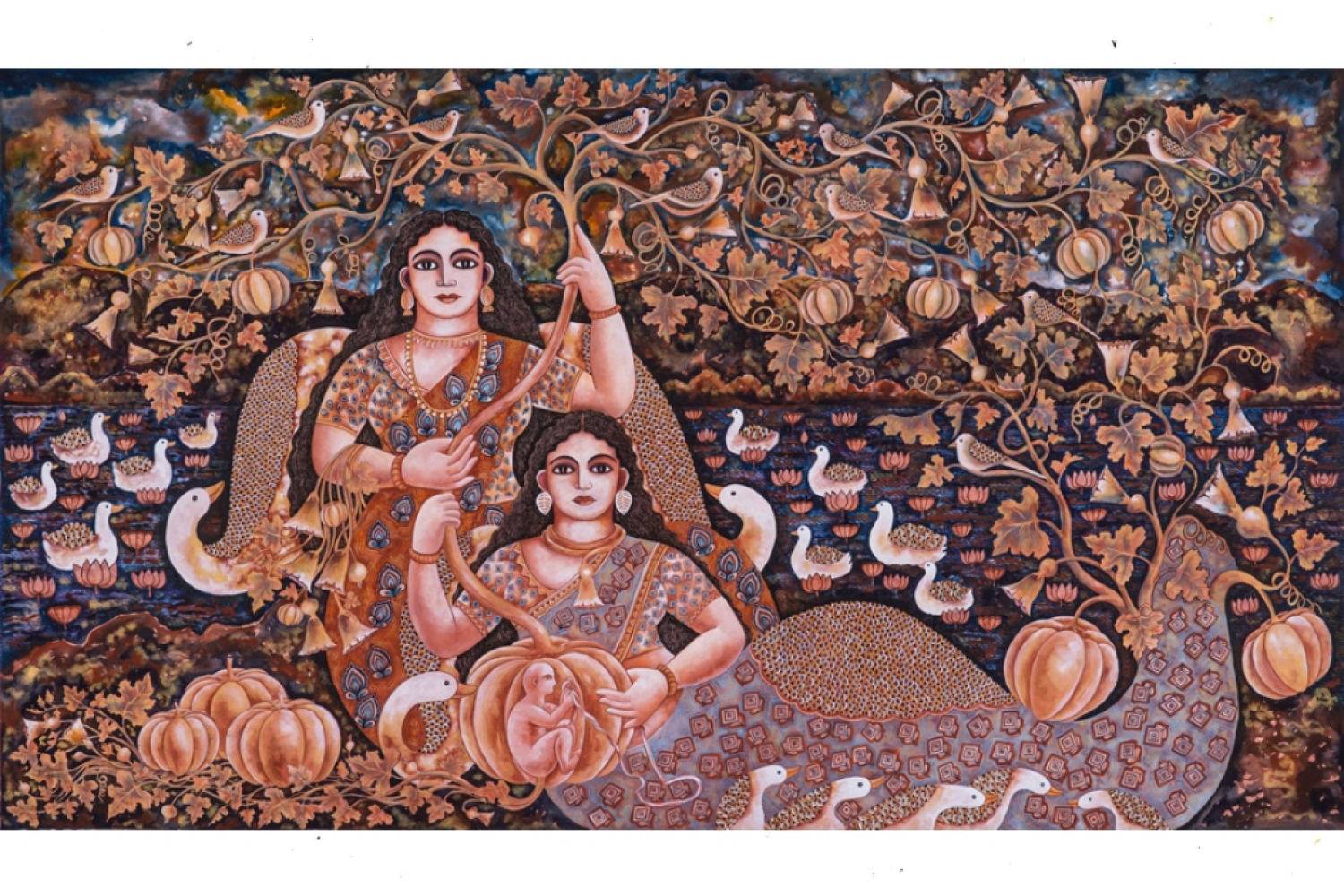 Jayasri Burman, Utpatti, watercolour pen & ink on paper pasted on lucoband board, 54'' x 96'', 2022
For the ongoing edition of Mumbai Gallery Weekend '23, Art Musings presents Dhārā, an exhibition that brings together recent works of renowned artist Jayasri Burman. The four day MGW event will feature a poetry reading by cultural theorist and poet Ranjit Hoskote, on Thursday 12th Jan '23, between 5 to 6 pm. These poems are specially written in response to this body of works by Burman. Art Musings has collaborated with Jayasri on a number of exhibitions, going back over two decades. This exhibition is a culmination of an idea that Jayasri has spent a number of years with, and the gallery's involvement in this project celebrates their on-going commitment to Burman's artistic practice and her journey.
One sees the influence of the rich cultural heritage of Bengal that is predominant in Jayasri Burman's work. Fables and folk tales from her childhood creep into the narrative, which is full of myth and magic, rituals and festivals. Jayasri Burman has evolved, over a period of time, an iconography that is saturated in the aura of Nature's nurturing, sustaining, maternal capacities. She invests these capacities in the archetypal figure of the Great Mother, manifested as the Devi, the guardian of waters both still and flowing, attended by animals symbolically associated with fertility and plenitude. Her paintings have an altar-like quality, and depict Nature as divinity. This exhibition features a set of ideas that has absorbed Jayasri over the last several years: Birth, Nature, The Sacred Feminine. As the artist delves deeper into these concepts, there emerges a body of work, delicately nuanced and loaded with fine imagery.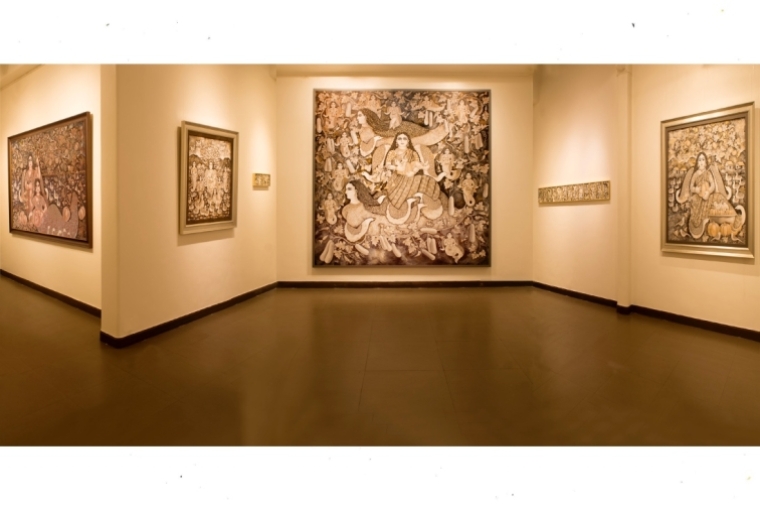 The exhibition will also see the publication of a monograph authored by poet and cultural theorist Ranjit Hoskote, which will feature an essay along with some of the author's poems, specially written in response to this body of works by Burman.
Exhibition Dates: 12 January – 28 February 2023
Poetry Reading by Ranjit Hoskote: Thursday, 12th January'23, 5 to 6 pm
Venue: Art Musings, # 1, Admiralty Building, Colaba Cross Lane, Mumbai - 400 005
Website: www.artmusings.net
Date 12-01-2023