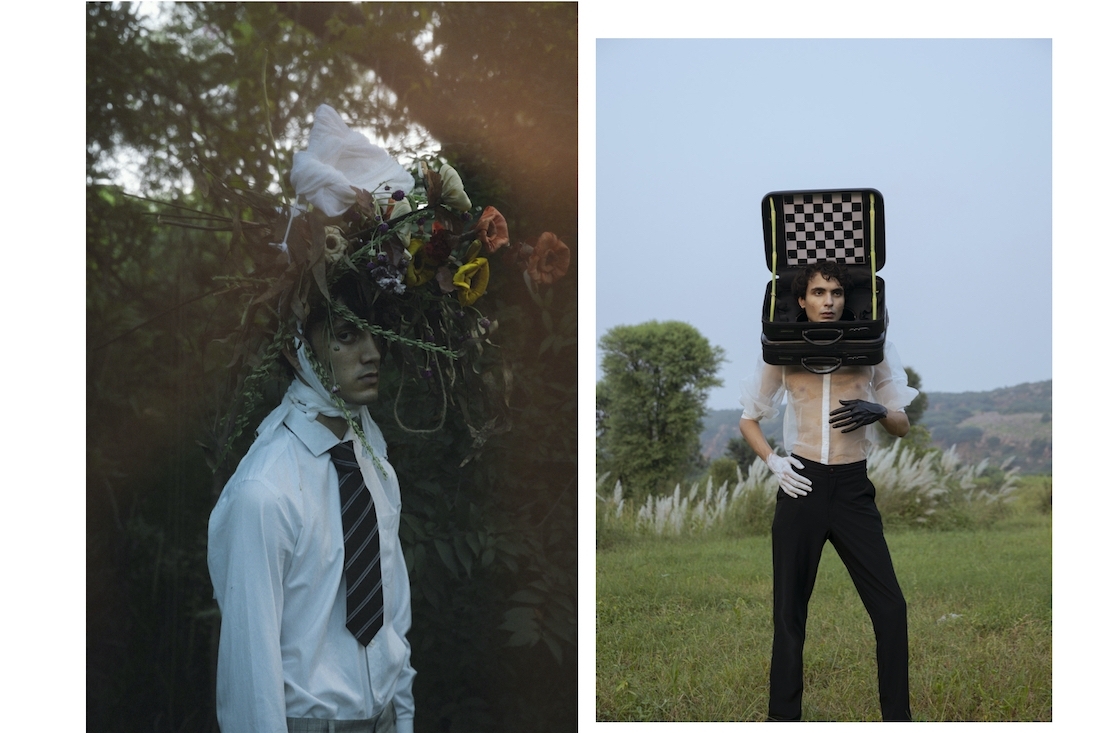 Photographer, consultant and art director Hansraj Dochaniya wasn't born in the business. Hailing from a family of non creative professionals, he forged his own path. His interests led him to pursue Fashion Communication from the Symbiosis Institute of Design. He elucidates, 'While studying I had the opportunity to try my hands on different aspects of design and fashion, which included Styling, Visual Merchandising, Graphic Design, Photography, Makeup, amongst others. By the end of my graduation, I had a lot of moments that inspired me and prompted me to take up fashion photography as a career.'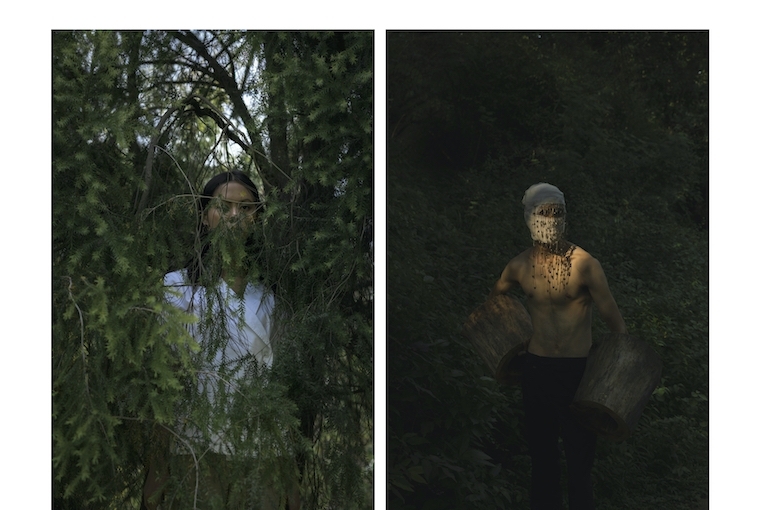 Emerging from a rejection of normativity, Hansraj's imagery stands for a sense of nonconformity. He considers his style to be rather unorthodox and radical in nature. Inspired organically, the photographer is someone who doesn't go searching for ideas. Rather, they come to him, be it in the form of some dialogue, conversation, concept or even a sentence from a book. Talking further about his creative process, he explains that it all begins with a single thought or a photo. If it is lucrative enough, he attempts to branch it all out in the form of a multiverse. For Hansraj his practice is centred around one major idea, and like a tree, other projects branch out sprouting leaves and fruits from the single thought that he bases his work on. 'This is what I aspire to do. All my work emerges from a single seed, it is a part of one single family,' he asserts.
A rather interesting series from his portfolio includes The Fridge Series, an ongoing project that began in 2018, and on the face of it looks like a simple exploration of an individual and the food they consume. Upon deeper scrutiny, one realises how the practice of meaning making could help an individual come up with multiple interpretations. Talking about his own intention with the series, Hansraj explains, 'The idea came to me out of curiosity to capture fascinating and distinguished personas, along with their respective refrigerators. This project started as an experiment with friends and family. Eventually, it evolved to include inspiring artists, actors, and noteworthy people. I feel the refrigerator as an object embodies the personality of my subjects.'
He further adds, 'The Fridge becomes a go-to place in one's house, which talks a lot about their behaviour, individuality and identity. The concept for this series revolves around this basic idea of a Fridge, used as a personal space. Like there's a saying — you become what you eat.' The vivid colour scheme adds another layer of complexity to the images, lending them a surreal feel. Delving into the private space further brings out the idiosyncrasies in each of the subjects.
The uncertain situation at hand has given him the opportunity to introspect and question his ways as an artist. He breaks it down further, 'I was able to reinvent myself and my approach towards my work. The pandemic has brought everyone to a standstill, which was in fact a boon for me. A lot of people started spending more time on social media, which gave me a sudden push and brought my work to the forefront. So it has been a great time for me, to be discovered by interesting people and publications. I'm currently focused on multiple personal and commissioned projects, juggling my style in-between staging and realism.'


Text Unnati Saini