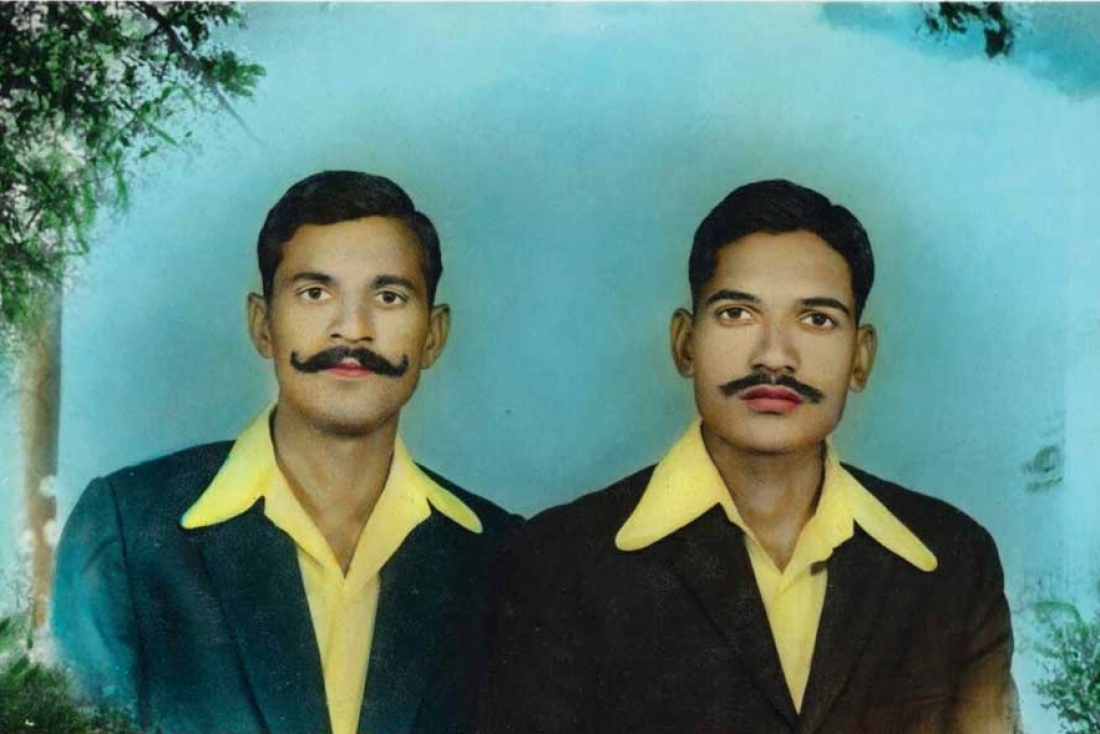 Produced by Orange Cat Productions in collaboration with the Department of Tourism, Government of Rajasthan, and with the support of the Birla Corporation Ltd., a total of fourteen exhibitions will be staged across the city of Jaipur. Locations include the Hawa Mahal, the City Palace, the Jantar Mantar and the Albert Hall Museum, with site-specific exhibitions and large-format prints adapted to the exceptional architecture of the venues.

By exhibiting outdoors, in public locations, using large-size prints, an alternative way of viewing photography is being encouraged by the festival—one that is more accessible to the public and open to all.

The opening weekend saw a series of talks, lectures and screenings at the Jawahar Kala Kendra by renowned personalities from the world of photography that complimented the festival's exhibitions. The list of panelists featured distinguished speakers such as Jason Fulford, Aveek Sen, Val Villiams, Anna Fox, etc. Up untill the fourth of March, Jaipur will become a platform for thinking and discussing photography.
'One of the gems of the 2018 edition is a show that will be staged in the UNESCO world heritage site, the Jantar Mantar. We are excited by the prospect of inserting contemporary photography into this monumental setting, and we have found a very interesting photographic work by the German photographer Regine Petersen, which documents meteorite falls the world over, including one in Rajasthan itself: the meteorite fall that took place in Kanwarpura village in 2006". - Lola Mac Dougall, Artistic Director, JaipurPhoto

'For me, a highlight of the upcoming edition is an exhibition of select works taken from the archives of the Mr. Chand, who for over forty years, ran his photo studio in the city of Ajmer. This collection of studio portraits, selected by the French artist Christophe Prébois, is so remarkable that we have decided to give it one of our most important venues: the first-floor platform of the Hawa Mahal". Nikhil Padgaonkar, Producer, JaipurPhoto
For the 2018 edition, the American-born, UK-based artist, writer, academic and editor Aaron Schuman has been invited as the festival's guest curator. This year, both the title and theme of Jaipur Photo take their inspiration from the classic 1966 song by Simon & Garfunkel – 'Homeward Bound'. JaipurPhoto will also host one collateral exhibition by Clare Arni at the City Palace presented by the Mumbai based Tarq gallery.

Participating photographers:
SOHAM GUPTA | TERJE ABUSDAL | ARKO DATTO | MR. CHAND & CHRISTOPHE PREBOIS | SALVATORE VITALE | NOLA MINOLFI | JASON FULFORD | ASMITA PARELKAR | SEBASTIAN BRUNO | TEREZA ZELENKOVA | JOHN MACLEAN | REGINE PETERSEN REGINE PETERSEN

More details here.