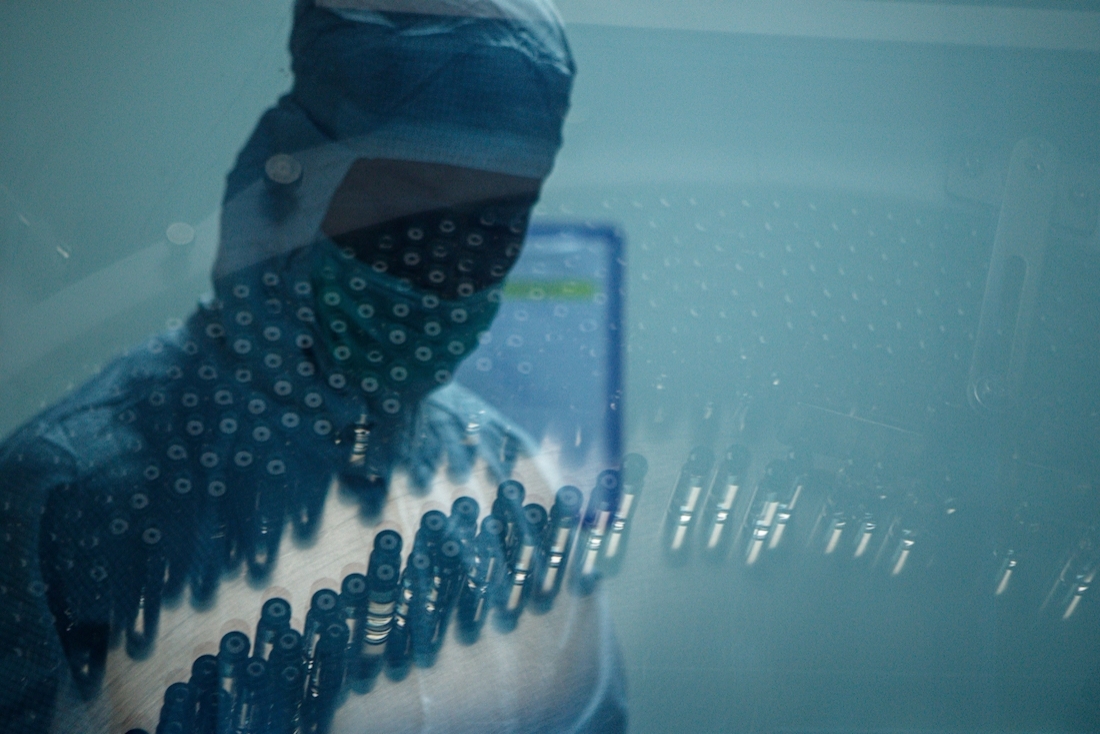 A photojournalist by profession, Ragul Krishnan was initially an engineering graduate. Hailing from a family that is passionate about documenting all their occasions, it was only natural for Ragul to pick up on the skill. Being exposed to retro film cameras from a young age, piqued his interest further in being able to capture the special moments of life and the streets around him. With a five year long career, Ragul's work has already found its way in a plethora of national and international publications like Hindustan Times, Getty Images, United Nations News, CN Traveller and Vogue.
Talking about his shift from engineering to photography, he tells me, 'After exposing myself to street photography for a long time, I decided to settle myself in the field of photojournalism by taking a professional course from a leading photography school in India, right after my engineering graduation. Moving to Mumbai from a very small town in Tamil Nadu was the biggest decision I have ever made. Since then, the journey has been very challenging and exciting.' For Ragul however, photography comes as naturally as breathing to him. His practice, as he says, is best defined by the legendary photographer Rober Capa's quote, 'The pictures are there, you just take them.' He carries his camera around everywhere and clicks to his heart's content. 'All you need is to be prepared with the camera in the right place at the right time. I strongly believe that a photograph is like a joke, if you have to explain it then it is not good enough. So I leave the viewers to interpret the story.'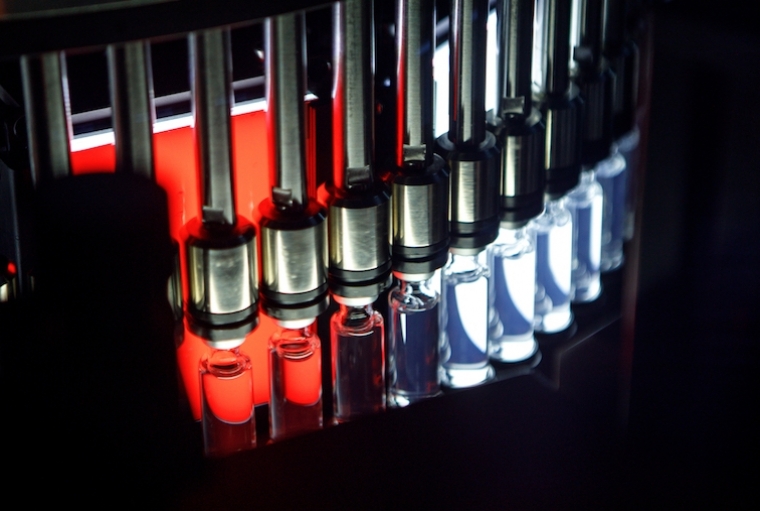 Ragul's recent series is an intimate look inside one of the biggest Covid vaccine producing manufacturers of the world, The Serum Institute. A rather vivid and humane perspective, Ragul's lens captures the clear vials with green caps and the masked men producing something that is desperately needed all across the world to save lives. 'I constantly told myself not to lose this golden opportunity and to give my best. The pressure of getting effective, narrative-based pictures and meeting global standards was high. Since the manufacturing unit is a sensitive place, I had to go through several medical tests before entering the unit as well,' asserts the photographer.
Not only was the photographer given a mere ten minutes inside the unit to work his magic, but the most challenging aspect for him was to click as many images as possible to convey the story. A tight squeeze, he had to carefully manoeuvre around the expensive machinery, not disrupting the work in progress. Talking about his creative process, Ragul elucidates, 'Once I reach the spot for any assignment, I observe the surroundings. As soon as I get a clue of possible frames, I shoot an establishing picture first, in which one can get the overall idea of the location and the action. Then I go on to shoot some straightforward pictures to convey a story to be understood by everyone. After getting a few standard frames, some techniques like long exposure, zoom burst and finding some interesting reflections are helpful in making creative and artistic pictures.' The final step includes processing through the images and putting them in chronological order, something that facilitates the viewer to grasp the concept.
Having worked on this challenging yet fascinating series, the photographer is now ready for all that's to come in the future. He is currently working on a long-term project that highlights the importance of education. On a parting note, he leaves me with a quote by the revolutionary Nelson Mandela, 'Education is the most powerful weapon you can use to change the world,' hopeful that both their dreams will eventually come true.
Text Unnati Saini
Date 01-06-2021