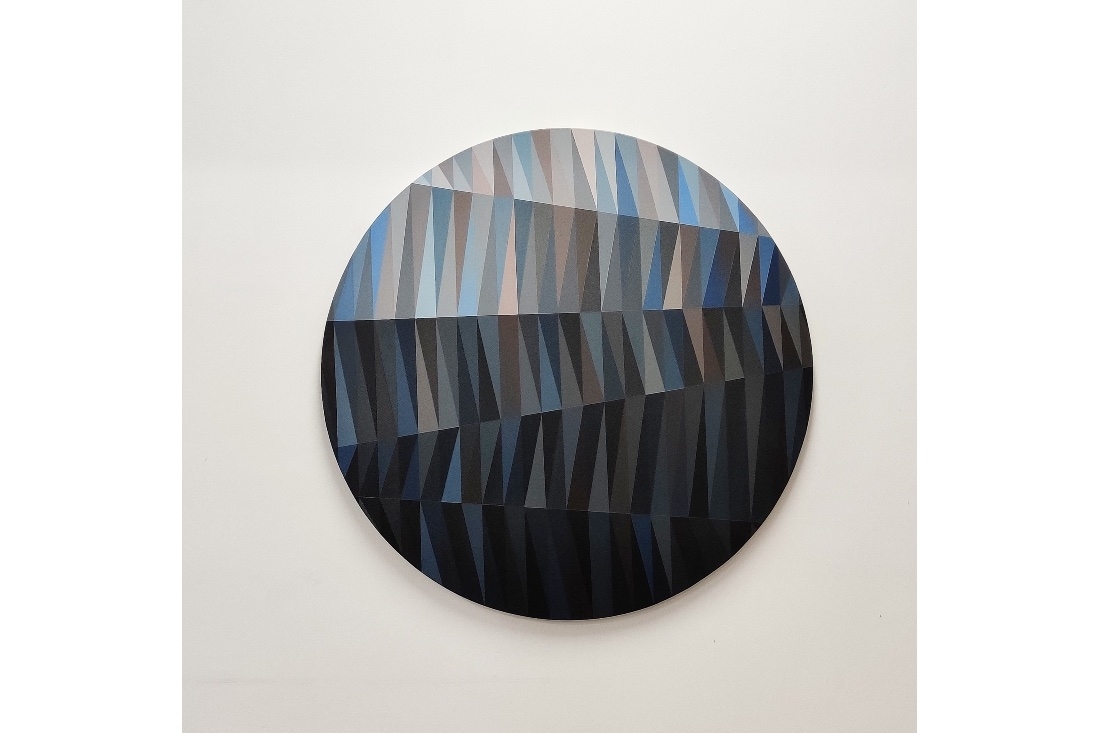 The Artist
I am a Delhi based artist and am personally more inclined towards painting. I have also completed my MFA from College of Art, Delhi. The first time I realised my love for art was at the age of seven, when I was living in Ranikhet, Uttarakhand. I would copy all the illustrations from my poetry books and everyone around was astonished. That's when I knew what I had to become an artist eventually. I've never been social, even as a kid I would only draw, and not much has changed. I meditate through my art, it's not just a part of my life, it is most of my life. Over the years, I have worked with some galleries in Delhi as well. I enjoy watching documentaries, mainly non-fiction. Lately I have been listening to podcasts, 'The Lonely Palette' being my favorite.
The Inspiration
In the world we live today, every artist is important. Every and any kind of art is essential. Over the years, people have realised the worth of artists. If we talk about last year, art is what kept everyone sane – be it movies, be it music or getting into new hobbies, it's become a form of healing. What inspires me the most as an artist includes colours, light, mood, weather, nature, people, human bodies. Apart from this, artists I look up to are Egon Schiele, Mark Rothko, Ellsworth Kelly, Josef Albers, Anni Albers, S.H. Raza and Agnes Martin.
The Year That Was
2020 as a year was blissful for me. I started working with @turnblack as an Art Director. It was an entirely new experience. I was glad I could get out of my comfort zone and do something new. Apart from this, I personally needed that time to work on my love for cross- stitching. I have been into it since high school, as it was a part of my curriculum. I never got the time to fully explore cross-stitching though, as it involves a lot of time. So, that was the highlight of the year. I thoroughly enjoyed both my professional as well as personal work, as I managed to balance both well. I also designed a movie poster for an award-winning movie Gamak Ghar.
The Process
If you are living, your mind is constantly working, and thus the creativity never ends for me. From the time I wake up to the time I sleep, even when I am dreaming, the creativity is never- ending. When you do things from your heart, art truly comes from within – every second every minute. With a flow like this, there are also days when I work on a piece constantly and I still don't get it right, but that doesn't stop me. I sit and stare aimlessly, I tell myself it's okay to feel this way. I take my time, I get there eventually.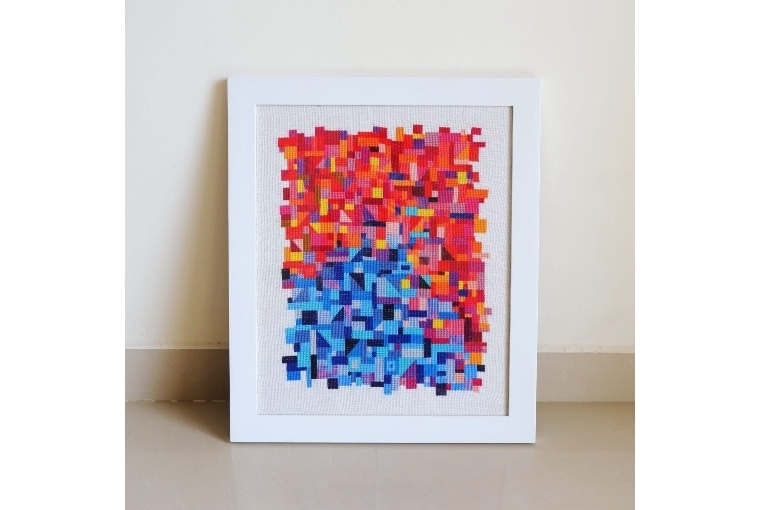 The Future
I am open to all kinds of commissions now. I've realised I should get out of my comfort zone more often and create art. Last year I made a whole series using cross-stitch. This year, I want to work on another series, consisting of cross-stitch, paintings and drawings, more than anything else. I am also looking forward to travelling more this year, as it gives me the best kind of inspiration.
Date 02-03-2021