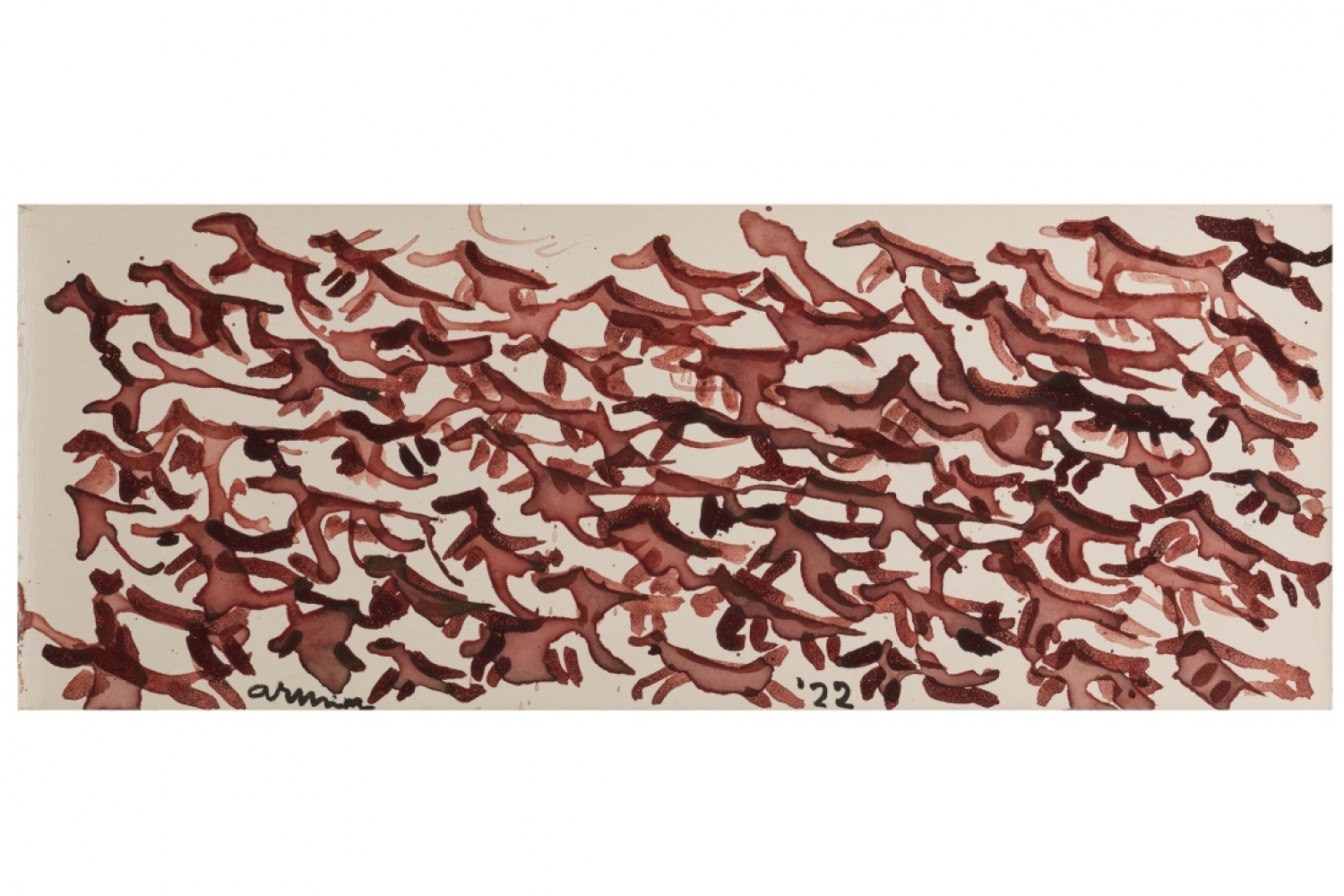 Emami Art is hosting the exhibition The Dark Edge of Green, a retrospective-scale exhibition of Arunima Choudhury, recognized as one of the most important contemporary artists from Bengal. Curated by Nancy Adajania, the exhibition aims to shed light on Arunima Choudhury's practice through her restless experimentation across various mediums including watercolour, acrylic, enamel painting, ceramics, as well as eco-prints on cotton and rice paper. The exhibition will be on view from 19th June – 20th August 2022, from 11:00 am – 6:00 pm on the ground floor at Emami Art. The show will be open to all.
The Dark Edge of Green embraces almost three decades of Arunima Choudhury's practice from 1995 to the present. The exhibition explores the artist's preoccupation with the female energy that animates both the social sphere and the natural world, as expressed through her protagonists, who transit between the realms of daily experience and mythic archetype.
"I have structured this exhibition around two stories – an artist memoir written in 1999 and a recent family anecdote. To re-animate Arunima-di's childhood memory of finding her classmate Bina Das' body in the mora-kata-ghor or autopsy cell in Siliguri, we have specially created a cell-like installation that breaks into sharp angles at strategic points. While the memoir invokes fear and forbidden desire, among other turbulent emotions, it also proposes a cathartic means of overcoming fear, which is weaponized by the patriarchy to 'show women their place' in society. The accompanying selection of watercolours, Beastly Games and Other Love Stories (2008-2010), does not illustrate the memoir. Instead, it functions as a testament to Arunima-di's irrepressible subconscious and her transgressive energy, which re-wilds women, trees and tigers in equal measure. The second story is an exchange between the artist and her granddaughter about the ethics of mending and repairing the planet by living in a mindful manner. It is nestled in a series of eco-prints on cotton and on rice paper. Luminous but no less edgy, these sombre impressions of leaves – guava, neem, lotus and rose – are as much psychological portraiture achieved through Rorschach twinning, as they are a meditation on slow time and interspecies hospitality," says prominent curator and cultural theorist, Nancy Adajania.
"I am extremely elated to announce the opening of our exhibition The Dark Edge of Green by Arunima Choudhury, which is one of our thought-provoking shows. I have been long fascinated with her works as they are deeply ingrained into the rich vernacular traditions of Bengal and unique in style. The most fascinating part lies in her handmade botanic colours which outlines her works and her artistic creation. Curated by the well-known curator, art critic and writer Nancy Adajania, this exhibition will be a wonderful opportunity for art lovers in the city to come and visit the series of works by the talented artist whose words speaks through her paintings" says Richa Agarwal, CEO Emami Art.