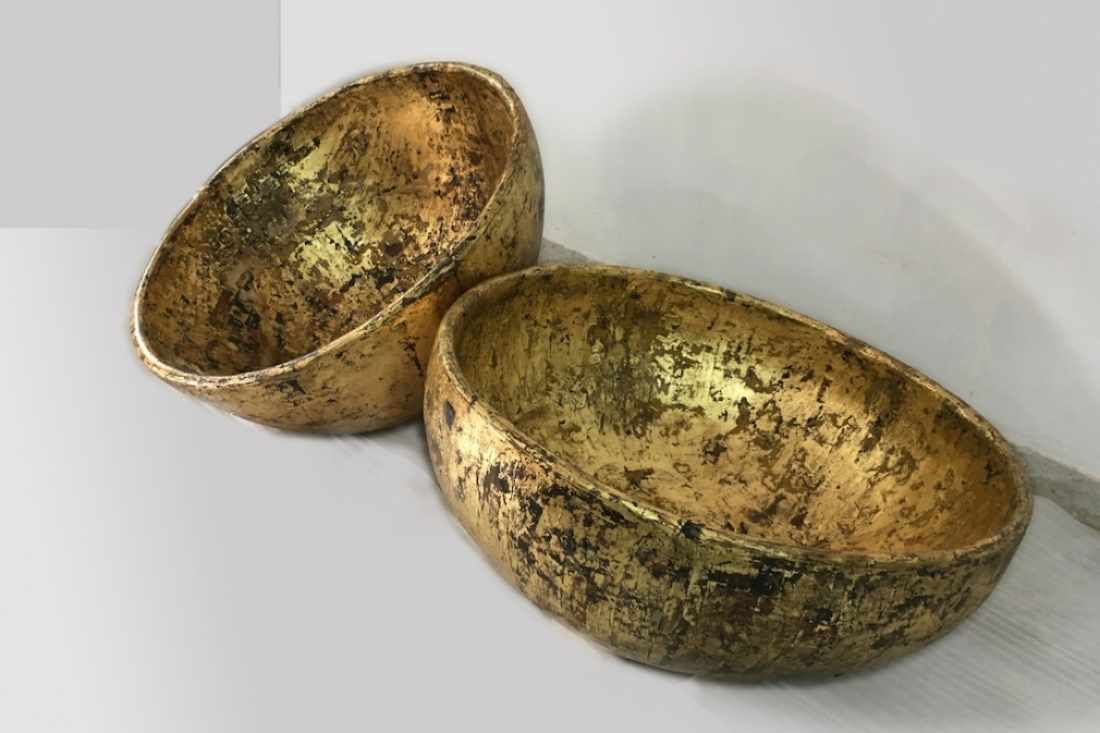 The Infinite Present showcases works of contemporary artists, Ganesh Selvaraj, Kumaresan Selvaraj and Riddhi Shah, who have maintained artistic principles that allow them to explore conceptual art in an innovative and new manner. They have produced independent bodies of work that have found expression mostly through complex and sophisticated elaborations, which are consistently based on the choreography of a repetition of an abstract language. They begin by reducing the formal vocabulary of their work to nothing more than form and material that are simple and readily available - pieces of cut paper, hexagon shaped paper tubes of varying dimensions, pattern with knotted strings, or geometrical shapes. Replicating that form, and setting it in relation to itself, and so resulting in two or three-dimensional paintings or constructions, is the basis of their work in the current exhibition. They continually make structural descriptions of reality, while experimenting with different applications of these constructions and concentrating on the intensity of the arrangement. The emphasis in the current exhibition is on the process and on the form rather than on imbuing the work with a specific narrative. And simplicity of the action, yet difficulty of the process, is what allows the viewer to fully immerse oneself in the immediacy of the work, which takes them from the infinitesimal form to an infinite landscape, through repetition, in a single unbound moment in time – the infinite present.
GANESH SELVARAJ - Approach without your preoccupied Knowledge
And in that single moment in time, there is rhythm, as spatio-temporal choreographies of paper, and on paper, are created. The artists bring movement to their work as they visualize the basic structure and matrix, within which to realize individual sequences, in whole, or in part, with varying dimensions. The procedure of repetition and variance seems to consist of a set of instructions from the artists that may be compared to a musical score.
RIDDHI SHAH - Gouche & Gold paint on Paper
Finally, reflecting the range of human emotions, while Shah's works are quiet (including Manifestations of Symmetry -- a series of repetitive stenciled floral patterns, differentiated by color), Ganesh Selvaraj's works seem to bristle with a cosmic energy. These artists play out potential visual variations on their tableaux, while they confront their own inner realities, making the significance of their work beyond merely physical, but rather an intellectually abstract construction, as strong conceptual art has been able to through history.
Text Priya Pall
KUMARESAN SELVARAJ - Wall (container
Date of the Preview - 27thSep - 20thOct, 2018
Time - 6pm to 9pm
Venue - Exhibit 320 (F-320, Old MB road, Lado Sarai, New Delhi)