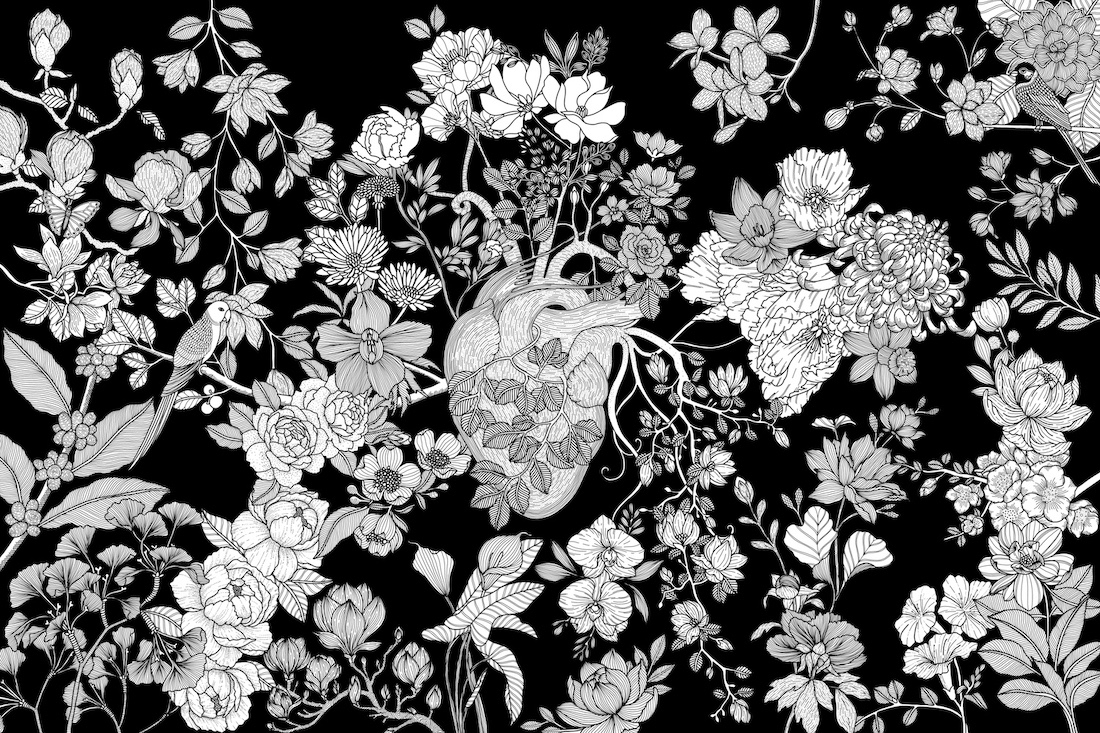 Anushka Kalro is a Bengaluru based artist and designer. Currently, she runs a creative studio called Gunpowder & Ghee. They have a fine art practice, making art mostly in monochrome. Anushka's creative voice is one that celebrates elements of heritage of India in a near minimalist way. Be it working with entrepreneurs on their brands or the art she makes, Anushka is constantly and consciously seeking a visual language that simplifies chaos into something beautiful. We spoke to Anushka to deconstruct her practice.
When did your romance with design begin?
If I had to pinpoint the day I knew design was my first language, it would be the day my grandmother handed me a ziplock bag of all the silver she once wore. It was vintage, carefully preserved, and beautiful. I was eleven, I think. And I felt like I finally had the outfit to match who I was in my head. I was already someone that never left home without a sketchbook and pens. I was already the girl that learned how to fix a television or turn something broken into something useful from her mother. But I suppose that day I realized I was part of a deeper visual identity. I think the beautiful things I had been handed became my design language. Finding beauty in old things, old buildings, old stories, the penchant for it all started there.
L: Dadi's Masala Box
R: Sewing Old Dreams
As a creative, what feeds your creativity?
I think I may be stuck in some sort of time warp in my head, really. And intuitively I attract the people that are too. I have two parts of my life that are creative and co-dependent, perhaps. The part of me that runs a brand design studio, constantly seeks Indian businesses that speak to a particular kind of consciousness. Creating branded content for a dancer, Mayuri Upadhya, who sees magic in mythology and constantly strives to make it relevant to today's audience, often leads me towards an internal dialogue, exploring mythical creatures or the relationship between a sari and a woman. Working on a line of self care packaging with a Salt and Wellness Studio, sent me on a journey exploring ingredients in nature and most Indian kitchens. An old Bengaluru culinary institution looking to revive its heritage of 30 years had me sketching Bengaluru's old haunts for their new branding and packaging.
I guess we're all collectively playing with finding meaning in old things, lost things. And finding ways to treasure what's not 'here and now' but is still a part of today's story, somehow feeds my creativity the most.
How did you find your voice in the language of line? What led you do that?
I think I only really became conscious of the fact that I saw the world and created art in line one summer at Parsons. My professor had taught us how to sketch shape while studying nudes. And mine were somehow always lacking in proportion. He gave up and told me to draw in a way that came intuitively to me. So, I did a charcoal study in line instead. Things somehow just fell into place and proportion then. If I had to rationalize what lead me to see the world in line, I suppose it would be all the nature studies I made in school. The veins of the leaves around me, the ripples in the pond.
Do you have a creative process?
So, I ask an annoying number of questions very early on in my creative process. Both when I'm branding something and when I'm working on an art commission. I want to know about memories, emotions, a story, and all the many seemingly unimportant things that become my visual cues when I'm creating an artwork or brand identity. With the Air Asia project — they were a few years old in India and had eight hubs at the time — after many conversations, I was able to isolate that what they wanted was to have the Indian team feel like Air Asia was now a beloved and very Indian airline. A creative brief that began with 'we want to celebrate our milestones' was really 'we want to make our customers and employees feel at home, like we now do in India.' This reaffirmed my faith in asking annoying amounts of questions and really finding the moment of empathy or engagement that can inspire me. After the true intent was identified, the artwork was fairly intuitive as it tends to be once I connect with the deeper story.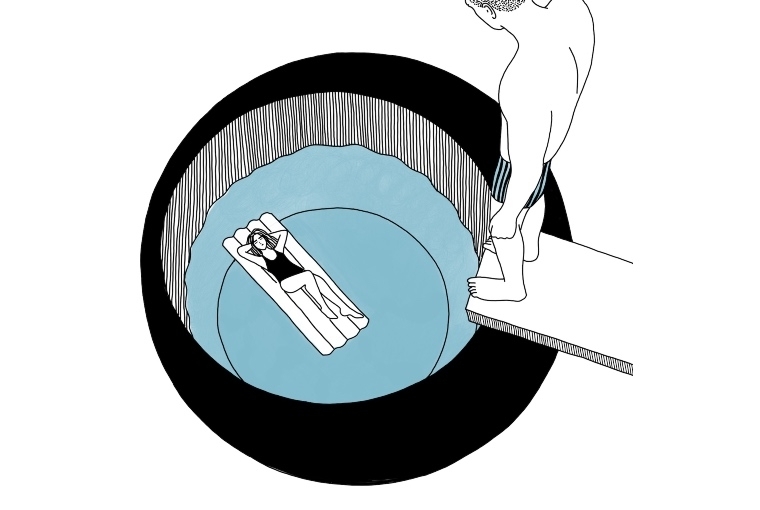 Tell us about your online print shop and what the audience can expect?
Right now, my online print shop is a curation of some of my works that are ink on paper and some digital. Perhaps treating everything around me as a treasure is why each collector's edition artwork comprises only one artist proof and two archival prints. Even the limited edition prints, which are more affordable and smaller, are limited print runs of five to ten. I want the prints to feel special to the people that choose them, so they're on really nice archival paper, and they come signed with a little note and the story of each piece. I hope to also showcase some original artworks.
The audience can expect to find art that tells a busy, complex story in simple black and white. It's unapologetically Indian, like me. And if they choose to take something home, they know it's three of a kind and no more. Interior designers that curate modern homes with traditional elements are my early audience on the website, I've recently learned.
What are you working on currently and what lies ahead?
Presently, I'm working on two art projects that are really exciting to me. My next collection really plays with the moods and the phases of the moon. There's just so much darkness all around us right now, and the moon is somehow the light that almost never fails to amaze me. So I wanted to tell a story about finding beauty even in its thinnest slivers. It's a collection of acrylic on canvas and some on art paper.
The other is a visual journal I am co-creating with a photographer friend, Sanket Patel. We're hoping to self-publish at the end of the year. It's called 'Dekho magar pyaar se', and is a journal that empowers people to look at the world around them through a lens of kindness. Currently all the artwork and photography is being created digitally. For now, I'm learning to go from one day to another embodying the lens of kindness in my own life.

Text Hansika Lohani Mehtani
Date 14-05-2021