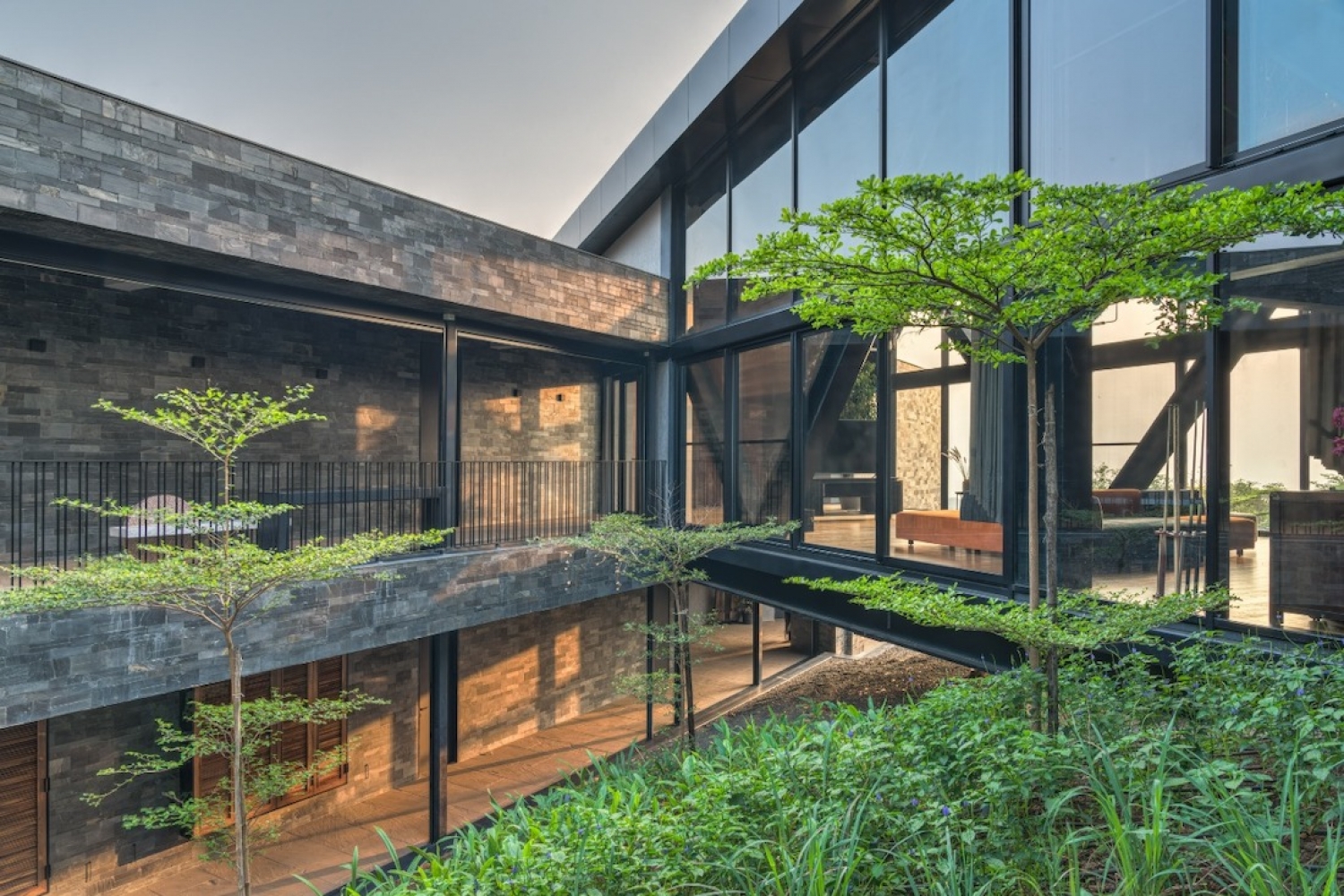 Interior designer and architect, Apoorva Shroff has recently made her foray as an entrepreneur with over two decades of experience, including an accomplished innings as partner at the celebrated reD Architects. Her expertise has enabled her to steer forward with a new chapter in life called Lyth Design, under which she creates solutions within the verticals of Architecture, Interior, Product and Graphic Design. Lyth's adept process of spatial storytelling is driven by pragmatic solutions, resulting in simple, yet enigmatic spaces. Her internationally-acclaimed retreat project, Airavat, is an ode to the lushness and beauty of the mountains. A massive home in the lap of the Sahyadris, beautifully melding concrete with metal, this 'Home in the Clouds' was designed by Apoorva when she was a partner at reD Architects.
We spoke to her to know more about her practice.
How do you think your sensibility has evolved as a designer since you first began?
I have evolved to be more discerning and this is an integral skill for designers. Since design has no defined right and wrong, it is essential to have conviction in your process and design decisions. I have always trusted my judgement as an architect and I believe that is my strongest suit.
What pushed you to take the plunge and go solo?
Through my journey as a designer, I began to get too comfortable with my work. I wanted to push my boundaries and stretch my wings. Just like a butterfly must find the strength and courage to leave behind the warmth of its cocoon, I decided to push myself to explore and begin my flight.
How would you describe Lyth Design in your own words?
The unique name of the practice takes inspiration from the word 'ly-th', translating to a joint that binds and supports movement. I strive to improve Lyth's connection with the world through spatial story-telling and precise articulation. This analogy is indeed fitting to its focus. Be it architecture, interiors, a product, art or just a simple graphic, the boundaries of design are limited only by the power of imagination. The aspiration at Lyth is for the spirit of innovation to conquer all limitations and soar to its fullest potential. The studio tries to curate novel and tastefully crafted spaces that resonate with our client's personalities, with great attention to detail. The magic is in the details. This philosophy is the central focus of our studio, which sets us apart.
Can you tell us a little about your creative process?
It's all about getting absorbed by whatever I'm designing. I like to create a feeling of belonging with my projects and that helps me offer my best to every project I take up.
Let's talk about the role of design in a pandemic. How can design help and what is its purpose?
Design has not changed post covid, though there might be some new parameters that need to be considered. In fact, the world has only gotten smaller, making every part easily accessible virtually, reducing the dependency on physical meetings, mock ups, site visits, et cetera. If anything, covid has taught us to manage our time better by defining personal and professional time.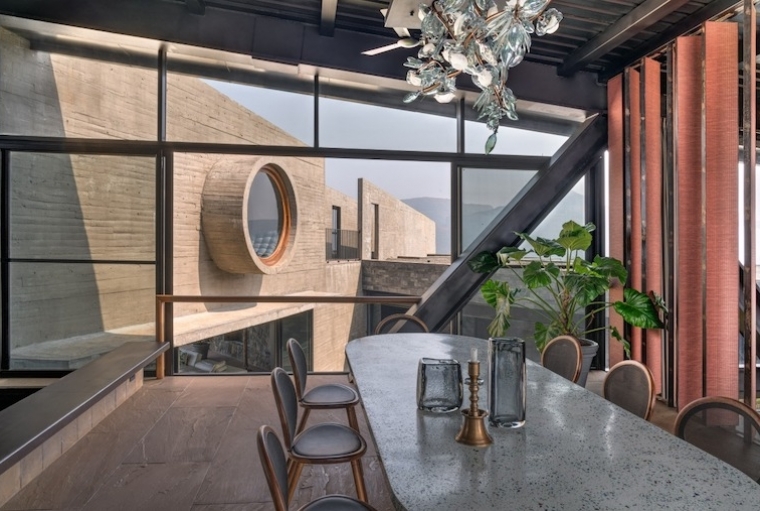 Can you tell us a little about the most notable projects of your career so far?
It has to be my house, Airavat. With a primary design intent to capture and frame the picturesque landscapes, the home has been conceptualised as a blend of varying scales, from monumental to cosy, while blurring the lines between the outside and inside. Breaking away from traditional geometry and planning, the home is a composition of spaces that craft a cohesive visual narrative amidst one another. Keeping the landscape as the primary compass for design, the various levels of the house are developed to respond to the natural terrain of the site.
Lastly, what are you working on currently?
Lyth has a busy yet exciting schedule for the upcoming months. We at Lyth are currently working on a range of projects, starting with a hospitality project in Hyderabad and a textile school in Mumbai. Additionally, we are working on a residential project in Alibaug and also going international with a home in Indonesia. Moving onto the commercial spaces, we have a number of corporate offices being built for Prestige, Jindal and Supreme. The one closest to our hearts, however, is a headquarters for The Central Square Foundation, an NGO that enables the education of underprivileged kids.

Text Hansika Lohani Mehtani
Date 10-06-2022