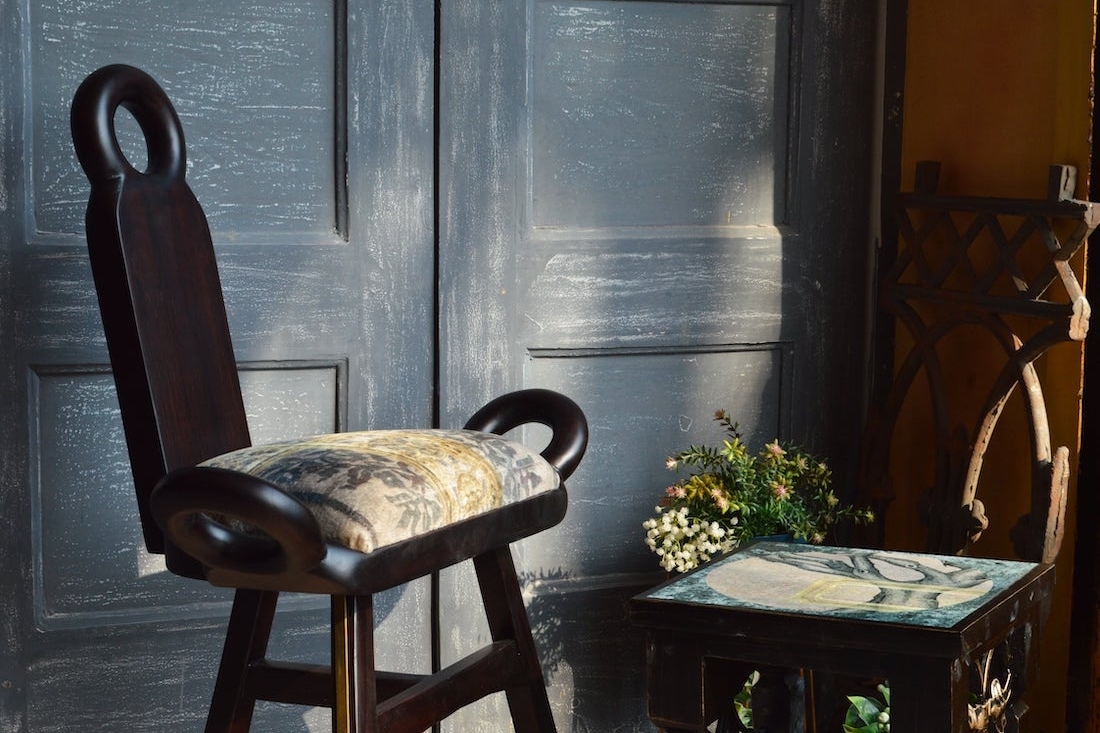 Artychoke
Anugya Ajmera, Ila Jain and Pragya Jain
Eclectic, vibrant and quirky, such is the sensibility of the homegrown lifestyle label Artychoke. Regular mundane products imbued with detailed artistry, the sustainable label's products are all hand made in an ethical environment, that aims to support the local economy by sourcing raw materials from within the community. Started by the mother-daughter trio Anugya Ajmera, Ila Jain and Pragya Jain, the label firmly believes in uplifting the artisanal community within the country. What cements Artychoke's individuality in the market is the amalgamation of traditional techniques, with the beauty of art.

We're in conversation with Anugya, a lawyer, Ila, an art curator and gallerist, and Pragya, an artist, about their journey with the label, the need for good design in our chaotic times and how they strike the balance between functionality and aesthetic, amongst other things.

Tell us a little about the story behind Artychoke.
Pragya Jain: At an early age of 21, I landed my first art exhibit as I graduated from college in 2005. A group show called Polka, based on the evanescent DOT, showcased many Indian masters like Raza and Hussain, along with upcoming ones like myself. At the time I would think in circles, everything I painted revolved around the subject, and landed me at this prestigious show in New Delhi. The show was opened by Nawab Patoudi Ji, who was extremely kind and really appreciated my work. Since then, I have showcased all across the United States, Dhaka, St. Petersburg and pan-India. The journey of art was fulfilling, but soon I realised that there is more I could do with the knowledge. While aching to see my design in everyday things, over a phone call with my sister Anugya, a practicing lawyer then, we decided that we will use art and make a few products. Our mother, the most instrumental in moving this forward, converted it into a full-blown business. The three of us, with the same aesthetic sensibilities, set on the journey to making a few décor accents in 2013 and today, in 2020, have a complete line of bespoke furniture, décor, gifting and art. Now we run the label from three cities — New Delhi (headquarters, store and production unit), Jaipur and Bangalore.
What is your approach when it comes to design?
Ila Jain: Design for us is a compilation of original art making its way creatively and innovatively into your homes. Artychoke is an eco-conscious brand, built with originality, imagination and strength. Our range of furniture, home décor and fashion accessories comprise of never seen before prints, as they first originate on Pragya's canvases, which she paints in Bangalore where she lives. Digital prints of these oil and acrylic paintings adorn our products, to give them their individuality. An extensive assemblage of products is manufactured in wood, leatherette, metal, fabric and paper in our production unit in New Delhi, which I oversee. A cruelty-free establishment, as crafting our merchandise harms no animals. Every Artychoke product is handcrafted and hand carved by Indian Artisans in New Delhi, and we proudly Make in India, the philosophy Anugya has breathed into the brand with her fantastic sensibility of design and business.
The idea behind design should be to solve problems — till what extent do you keep this in mind while designing?
Anugya Ajmera: We at Artychoke are continuously utilising the phenomenon of solving everyday home and entertaining setbacks. We created our iconic bar trolley for the very same reason, it's not something you find in everyday home stores. The trays are heat proof and waterproof, along with being beautifully printed with art and enamelled for that added spark. To top it all, they are completely handmade and removable, so any spills and grime is easy to wash off. Most of our furniture folds as we keep in mind restrained spaces and like to be as user friendly as possible.
How do you balance functionality with aesthetic?
Pragya Jain: Aesthetics amalgamated with functionality is our core principle at Artychoke. Everything in the design studio starts with a print. How to use the print, where to apply it and what finish to give it. It's stimulating and challenging at the same time! We three founders always test and use our products, before we put it out in the market/website. A huge number of products in the very beginning were produced because one of us needed it, soon realising we weren't alone in the quest to find furniture and home accessories that are functional and beautiful at the same time.
What role does sustainability play in your blueprint?
Anugya Ajmera: It is the utmost goal for our products to be user-friendly and long lasting. Our brand is only six years old, and we have certain customers who have been part of the journey from the very first season, and are still cherishing our collection. This we pride ourselves with, making eco-conscious and sustainable products that last through generations. We take resources from our planet, but we also have a sound thought of giving back to the planet. The raw materials are used to their fullest capacity, not just for smart production but for being truthful to where it's all really coming from. Alongside, Artychoke has planted thousands of trees to give back.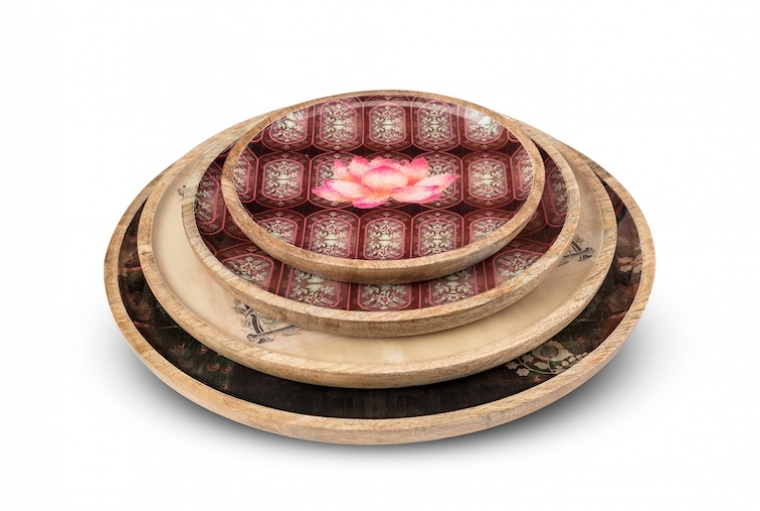 What role do you think design should play in our lives?
Ila Jain: Design needs to be good looking no doubt, but has to be smart too! In a world of over-consumption and dropping gratitude, we have got to think out of the box. Design for us at Artychoke is an amalgamation of three heads put together to produce one product. We agree and we disagree, but we make sure we build something of value.
Finally, what changes do you think need to be inculcated or have been inculcated in the practice during this pandemic?
If there is one thing this pandemic has taught us, it is to not take anything for granted, especially not our planet. We ensure that we reduce our carbon footprint, by sourcing locally, by caring for the environment, and through sustainability. Recently, we launched a campaign to raise awareness for the same called The Earth is our only home. Another way we do that is by concentrating on our e-commerce website www.artychoke.co. While it is the need of the hour, this way we also reduce waste — the product is packed, shipped worldwide, only once, when it has been purchased.