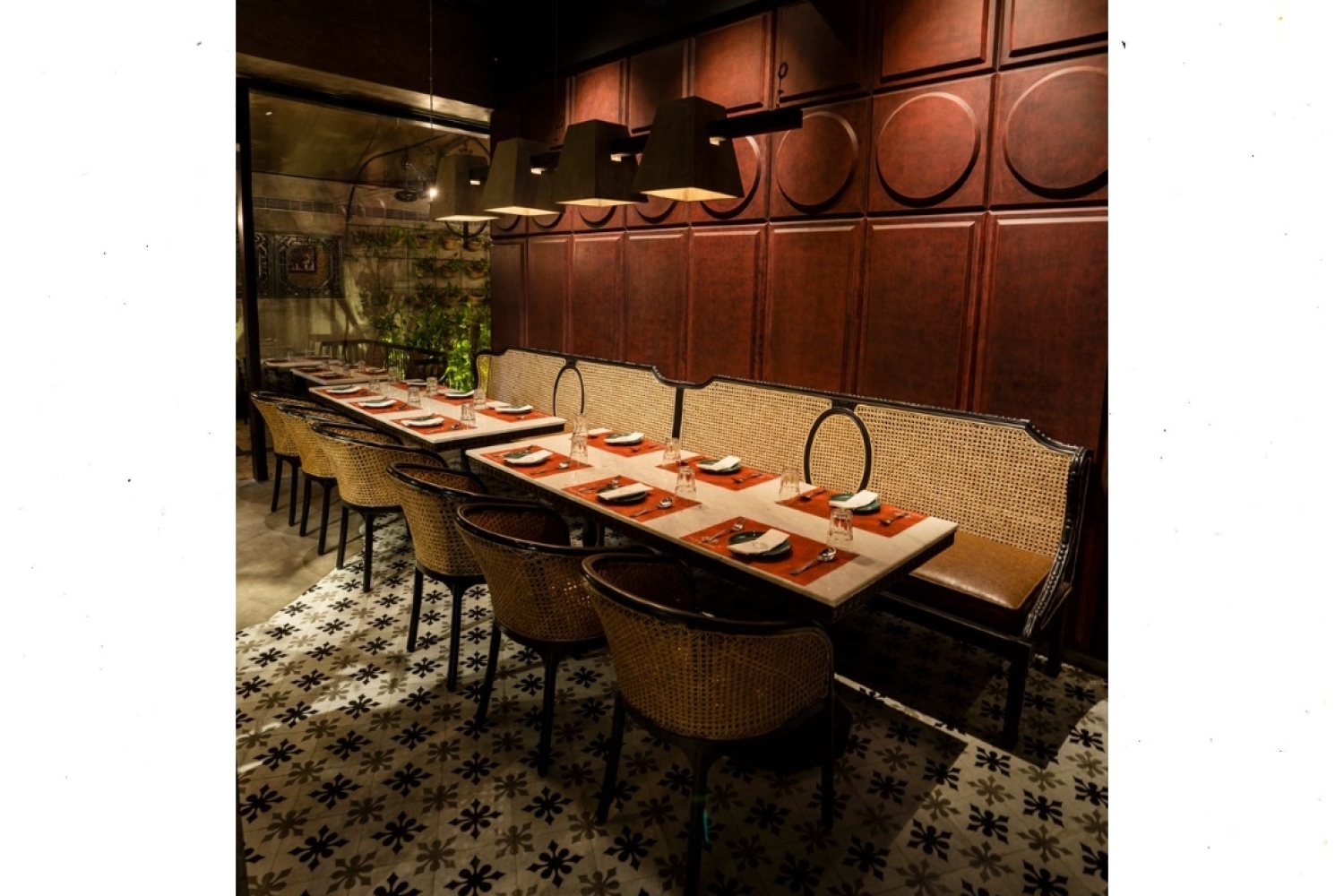 Born and brought up in Bombay, Misbah Kapadia grew up organising her mum's kitchen storages. She was obsessively compulsive in making a jar reach its right place. The family was quick to notice and steer her towards design to help ease the order tension in her. Now, with a degree in design, and several successful creative collaborations later, Misbah has set up Design Konstruct, lending her voice to prominent projects across Maharashtra.
Below, she talks about her journey and sensibility.
ROMANCE WITH DESIGN
I was nowhere close to design. Nowhere close to being creative or thinking creatively. But my proper journey in design began with Minnie Bhatt, with whom I worked for about thirteen years. I learned a lot. And I feel I was very good at picking up the ideas/thoughts that she would want to deliver to the client. I was definitely a go-getter, and tried to achieve whatever I wanted. And that gave me a vision.
INTERESTING PROJECTS
A house I did very recently is very close to me because it was like the client gave me a canvas to paint. It was a very small project for me, but the entire process was very emotional. The client was very particular and knew exactly what her place should look like. With the space crunch people in Bombay have, the house is functional, yet every corner has a story to tell. The house came together really well.
Another project I should definitely talk about is True Tramm Trunk, as it was one of the biggest projects of my life. We did a lot of artistic work there, a lot of wire framework. I still go back to it for inspiration as I feel we created something timeless. We're doing another project for the same client, who wants a few changes, but it actually just needs to be brushed up a bit, everything else still is very relevant in terms of design. Facing East, the asian bistro has been modelled to resemble an old house in Hong Kong. Wrought iron grills, metal panels, patterned floor tiles, and plenty of black granite give the space a distinct character. Earthy tones like ochre, rust, beige, sage, grey, cinder, and brown, dominate the colour palette.
CREATIVE PROCESS
I like to unblock the space. That's the first thing I do. I like to be free when I'm ideating. I cannot be enclosed. Then, I first think about the place and the creativity follows. It is obviously about understanding the client's requirement, understanding their perspective. A lot of clients that I meet exactly know the kind of place they want. Maybe I envision it in a different way, but they exactly know what they want. I used to be perturbed by that, but I've started to look at it from a different perspective. Say, the client wants green, let me enhance it in a way where everything around that speaks to the green colour that they want.
DESIGN SENSIBILITY
I have the creative freedom now after working with Minnie. With my own firm, I have my own experiments, and experiences to have and feel. I don't think I can categorise myself into one particular type as of yet. It is versatile right now. And I want to keep exploring.

This article is an all exclusive from our October EZ. To read more such articles, follow the link here.

Text Hansika Lohani Mehtani
Date 14-10-2022