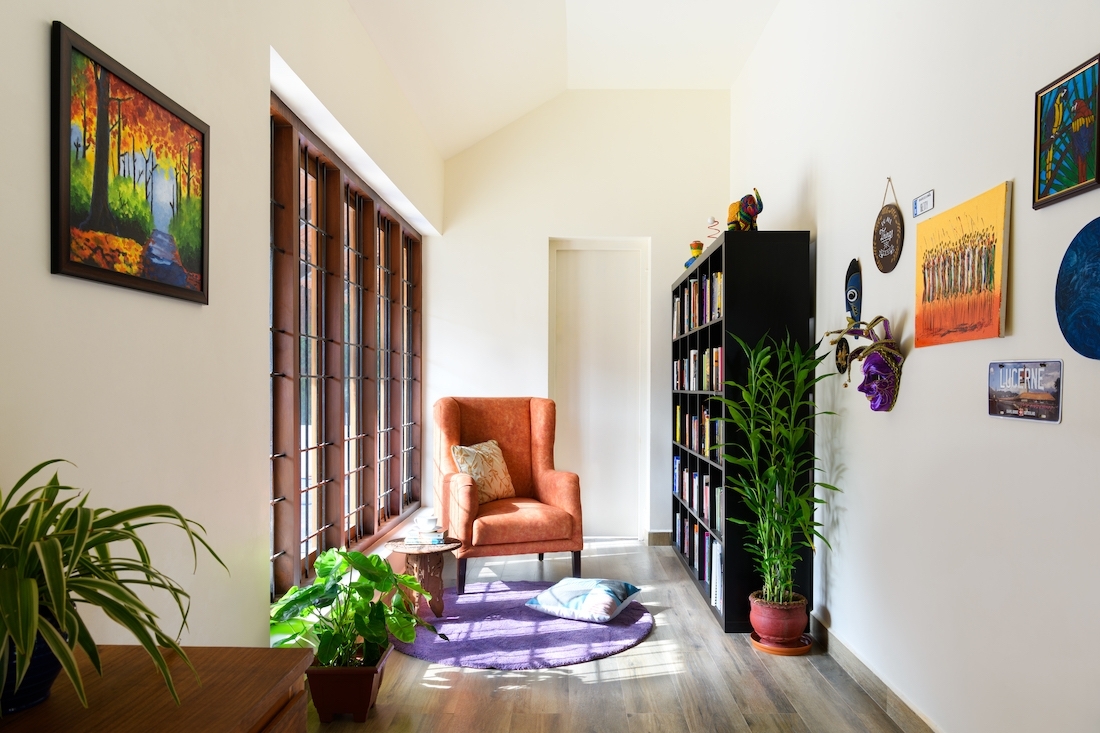 Architect and founder of Elemental, Amrutha Kishor sees a lot of potential in India. For someone who was working with a reputed firm, Allan Joyce Architects in the U.K. and was nominated for the RIBA President's Award 2019, coming back wouldn't have been an easy choice. She made the choice to return and establish her own practice for the sole reason that a job doesn't just translate as money — she believes she can contribute to the ecosystem around her. Growing up, she was accustomed to new and upcoming ventures in Dubai, which now makes her realise the dire need for well constructed city spaces in tier two cities and villages pan-India.
Elemental designs spaces that feel good. They believe in taking a holistic approach towards design, that aids in solving both the micro and macro level problems being faced by the individual and society at large. We're in conversation with Amrutha who tells us about the core philosophy of her practice, their ambitious Kuttanad project, that tackles the very grave issue of the Kerala floods and what they're working on next after the success of their Kerala eco-home.
Tell me a little about yourself and what led you towards architecture?
I grew up in Dubai and stayed there till I completed my high school, post which I moved to Calicut for my undergraduate degree. During this time period, I also managed to land a few internships in Dubai, following which I was in Bengaluru for about a year and a half. I then moved to the U.K. for a Masters in Architecture from the University of Nottingham. I worked there for about a year and then finally it was last year that I moved back to establish my own practice.
Talking about why I was drawn towards architecture, it was probably because of the fact that I grew up in Dubai. I have been fascinated by buildings and growing up I always had the chance to see a lot of these new ventures come up. I also liked the fact that the field has scope for creativity, rather than being just technical. Within our system, the younger lot usually feels very pressured to take up science but I always wanted to pick something that was integrated, hence architecture seemed like a good option for me. As a child also, the building-blocks and legos had been a favourite of mine. I think it was all these small bits and pieces that eventually led me to this field. I was also inspired by public spaces and areas where people got the opportunity to interact well.
What do you think defines your practice at Elemental?
We believe in sustainable architecture. If one says sustainable, what pops into our minds is mud houses and that's just one part of it. If we make micro level changes, like how we orient our buildings, if we consider something like from where the wind comes into the building and you construct windows in the right place to harness that, it can truly make a big difference. These are the passive solutions for sustainability and this is what I'm looking at. A building shouldn't only look modern, there's a lot that can be done with its design. Even aspects like good temperature indoors, good ventilation and good light are vital. If one has a space that's well lit, it really uplifts the person and the space. Some buildings tend to feel very stuffy and uncomfortable. There's a phenomena called the sick building syndrome wherein anyone using the space isn't comfortable within it. Our aim is to build good spaces which are looking at most of these micro aspects, and helping solve them as best as we possibly can.
I would also like to promote something called critical regionalism. In our present day and age, all the cities around the world are starting to look the same. Critical regionalism implies deriving some bits that fit well in today's context from traditional buildings, and integrating them with modern functionality. What we get is something modern that is rooted in our traditions. These are our two main approaches. These are also included in the Kerala home that we recently finished working on.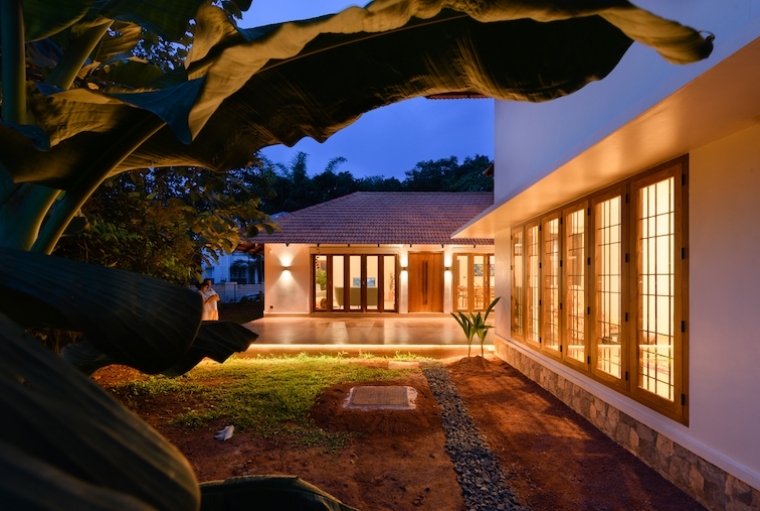 Who are you usually inspired by in the field?
I'm actually inspired by a lot of architects. MVRDV in Holland is a firm that I really like. Then I'm also inspired by Bjarke Ingels. Someone who inspires me the most is a Sri Lankan architect, also known as the father of Modern Tropicalism, Geoffrey Bawa. I really like how a lot of his buildings have nature in them. In the Indian context, I really learnt at the firm Praxis in Bengaluru where I used to work before. There are quite a few firms in Kerala itself that are doing a lot of good work, Thought Parallels is one of my favourites. Another one in Bengaluru is Purple Ink Studio. Then of course there's the legend B.V. Doshi.
Tell us a little about the Kuttanad 2025 project that you're working on and what all does it entail?
The Kuttanad region mainly includes the backwaters. Traditionally the entire space, the belt was used for agriculture. The previous generation is all actively involved with it, but from the younger lot, the ones in their 20s and 30s, there's barely anyone involved. The agricultural practice is required to make that space survive. The Kerala flood situation is getting worse with time and we need to solve the problem. There is discourse everywhere around us about why Kerala floods so frequently, but there is barely anyone trying to find a solution for it. My family is mainly into agriculture in the region, the project is actually a family one. We have a solution to help stop the Kerala floods. The research is led by my uncle, Punnoose Pattassery who is an agriculturist. At Elemental, we're actively supporting him.
Since we're based in the region, hence the project is called
Kuttanad 2025
, but it's something that will benefit all of Kerala. We need a proper system where the agriculture and irrigation departments work together, everything needs to be looked at very holistically. There are reports by
Climate Central
that say by 2030, most of the coastal areas in Kerala will be underwater. It is very important to look at these issues now because nothing will come with a warning later. We need to act quickly to solve the issue. Our future depends on it. We have also been speaking with a lot of officials and trying to get media attention drawn towards the project. Government projects and collaborations tend to take a lot of time so that's what is happening with it right now.
What would you say is the purpose of good design, especially with all the uncertainty and turmoil we're facing in the present moment?
Design does play a huge role in our lives. For example at the moment we're all working from home. It makes a huge difference if people's homes have been designed in a manner that can facilitate the work they do. One way of looking at it is through the facilities you may have. While planning homes, there needs to be the space to put down a study table and work. Like I mentioned earlier, another aspect is the sick building syndrome that makes a huge difference. If the space isn't well lit or isn't ventilated enough, it won't be comfortable for one to sit and work. While we can't predict a pandemic, good design should consider multiple aspects including these ones. It is also about uplifting the public space in a manner that helps deal with the social evils of that particular region.
We're working on a public space, hence while designing it, we ought to think of social evils that plague the area. One issue that is rampant is domestic abuse. Usually what happens is that there's less unity and they spend very little time together as a family. The father figure goes to work, comes back and gets drunk, which leads to issues at home. Now what can design do to solve such an issue? In our project we're trying to design spaces where the public can come together as a family, the whole idea of a father spending time with their kids becomes one of the solutions. Of course I understand it's not just the architects and we need a lot of other people to join in and provide their expertise for the cause. When one is designing, such social problems should be thought about and that's how design also has the power to make a difference. To come up with a design solution, a lot more needs to be thought of.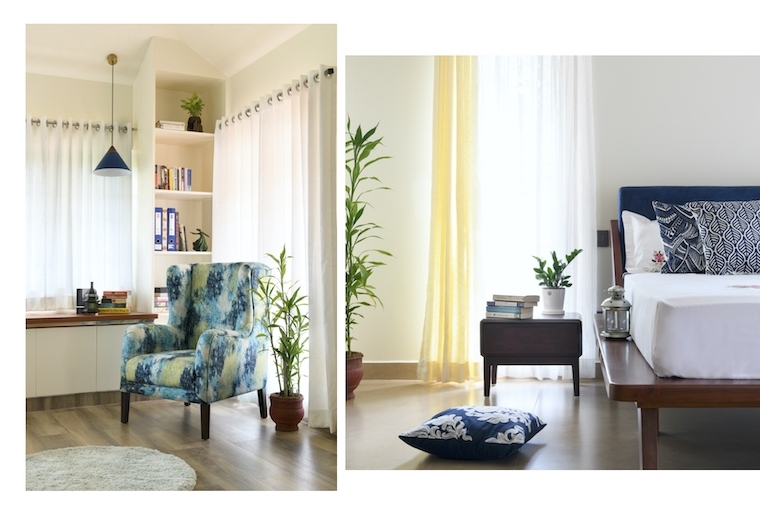 Finally how has the practice been during the lockdown?
At the moment we've all been working from home and there have been challenges along the way, but we've been dealing with them and trying to make the most with what we've got. I think we've been saving some time that we would've wasted otherwise. There's a lot of platforms online that facilitate our work and we have regular meetings once everyday to check the progress of different team members. We try to limit ourselves to working particular hours — in a lot of architecture firms one tends to overwork, hence I'm very particular about our hours.
Text Unnati Saini