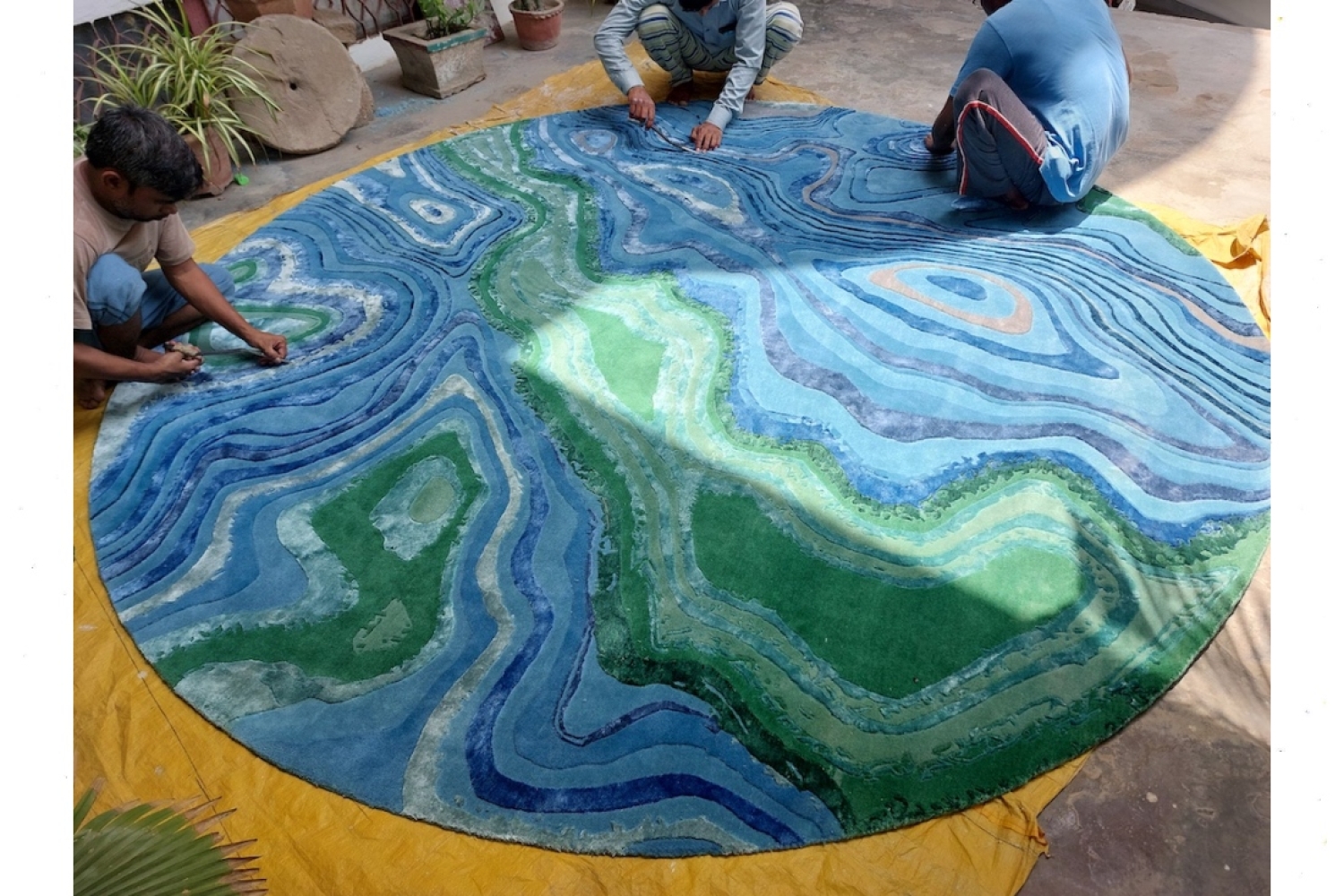 For Fatima Warsi & Zoheb Khan, founding partners of FAZO Project, their practice stands for unmatched craftsmanship carefully amalgamated with avant garde aesthetics. They have kept the traditions alive in their rug making endeavour while ensuring a modern touch, with a strong influence of the arts and culture from across the world. The labels encourages collaborations with individuals from diverse fields. With a strong focus on community building, the foundation of the FAZO Project lies in creating carpets that are not only ethically produced, but also aid in the growth of the artisans involved in the making. We're in conversation with Fatima, who tells us more about their design philosophy, creative process, and more.
What led you to the FAZO Project?
We were raised in an environment passionate about carpets. With conversations and activities around it, carpets were intrinsic to our DNA. It was second nature to us. My formative years were spent marveling at the skill and the sheer dedication required for this craft form. Hence, it was a very natural flow, from this familiar love into a profession.
What does your work in progress look like?
It starts with conceptualisation. This translates into a design with detailed graphs, yarns and accurate colour distributions. Then dyeing hanks of yarn and weaving the carpet, knot by knot. It's an extensive process, sometimes taking several months to weave a single piece. Depending upon density, a weaver can knot only between two to four inches per day. It is laborious work. Once the raw carpet is off the loom, it is hand washed, sun dried, hand carved and beautified, to reach you. It truly is a labour of love and patience, but all good things take time!
How is sustainability incorporated in your blueprint?
Our handmade carpets are conscious investments that advocate several principles of sustainability. The raw materials we use like wool, silk, cotton, linen, jute are all naturally occurring materials. We also use recycled PET yarn and upcycled sari silk yarns for our collections. The processes are clean and have existed for centuries. A hand knotted carpet is used and loved for years, promoting longevity by using good quality materials.
SOVEREIGN Handknotted in fine SW New Zealand wool and botanical silk. 106,950 knots / m2.
How would you define the design of now?
For us, design is to explore our imaginations without limits. In both our contemporary as well as traditional work, Zoheb and I constantly look for adding timelessness and flair. You have to push the set boundaries, and that in itself is exciting. After all, the objective of art is to provoke emotion and thought.
Finally, what is keeping you busy right now?
We are developing exciting collections that explore materiality, techniques and textures. That's going to be very interesting.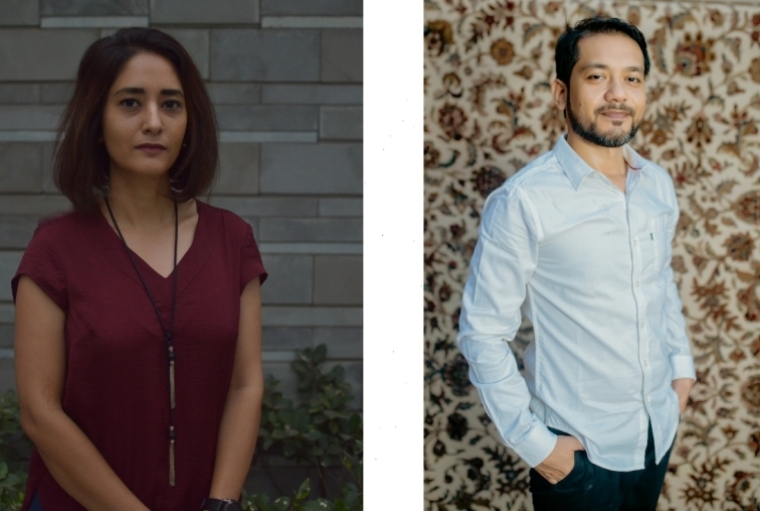 Fatima Warsi and Zoheb Khan
Text Unnati Saini
Date 13-10-2022