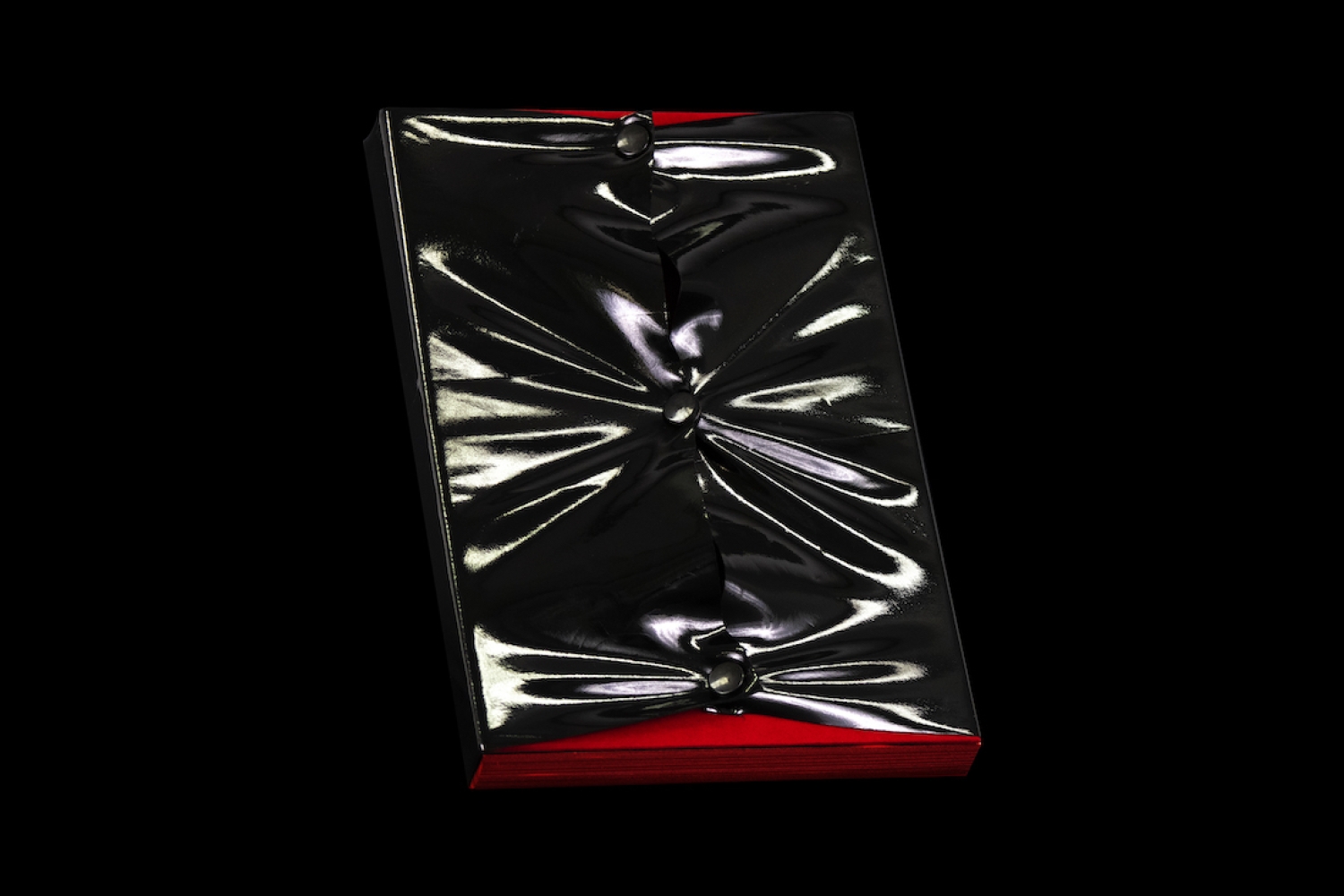 Furqan Jawed: Graphic (Copyright © Furqan Jawed, 2021)
Furqan Jawed's journey with graphic design began after high school through his innate fascination to create fantastical portraits and explore typography. "When I dropped out of engineering school and went to art school, I quickly realised that graphic design could be used to not only present ideas to the world through text and image but also it acts as a vessel for meaning." Over the years, Furqan found himself deeply immersed in the process of 'meaning making' and circulation, which forms the foundation of his practice.
His body of work closely analyses image consumption and the circulation of specific images through the lens of seduction. Society makes, absorbs and parrots such images endlessly. "By reappropriating these images, I like creating new outcomes that shed light on particular aspects such as alternative and marginalised viewpoints and narratives that often get buried in the circulation." There are times when seduction takes a more literal route whereas sometimes, he prefers to explore and communicate intensely complex narratives through shrouding or hyper visualising the subject involved.
Furqan Jawed: Graphic (Copyright © Furqan Jawed, 2021)
Inspired by the inclination to create, critique and challenge the existing portrayals, Furqan's body of work gravitates towards using mesmerising imagery from universally recognised constructs and moulding it in a manner to build newer narratives or help resurface lost ones. An avid reader, Furqan has trained himself in a manner that facilitates a critical perspective on varied issues. "Inspiration comes in many ways. I'm inspired when I walk down the street, I'm inspired at the club, I'm inspired in observing strangers, or through a film or a show or I'm inspired when I hear my friends and peers talk." When it comes to his process, he is clear about his methodology, "I make my work from the images I collect; I often zoom in on them, crop them, duplicate them and even bring in parallel content as a contrast to highlight my point of view. The source material is manipulated, sometimes literally through the visual form of it, other times more conceptually through language."
As an individual who finds himself rather obsessed with certain kinds of images, mere figments in his head or one in real time, he is someone who truly believes in the world being driven forward by visual representation. "They distract us, captivate us and seduce us. Many images have a pre-existing narrative that they are attached to, a set of conventions or meanings that are seen as inherent." It is the exploration of such imagery he wishes to carry forward through his oeuvre.
Furqan Jawed: Graphic (Copyright © Furqan Jawed, 2021)
Furqan has just finished a talk at Boston University at an art-book fair called Multiple Formats. Another initiative taking up his time is with the Rockwell Group, where he's a part of the team that conceptualises an exhibit at the Museum of Broadway in New York. He also recently designed a poster for the show Lucia at the Metropolitan Opera with the artist Tschabalala Self and is currently working on the identity for the Performa Gala 2022. His plate is full but he is excited for all that's to come next.

This article is an all exclusive from the Bookazine. To read more such articles follow the link here.

Text Unnati Saini
Date 14-07-2022